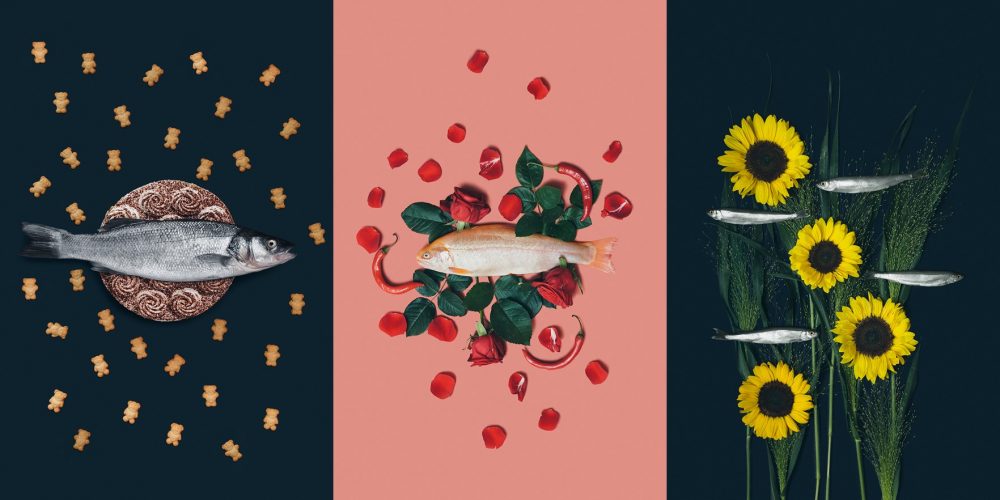 I love when I stumble upon food photography I haven't seen before. This amazing fish and flowers photographs project by Julia Potato is one of those.
I have a big interest in food photography but after doing it for many years and looking at others doing it I think we all feel like most things have been done from time to time. That's one of the reasons why I got so glad when I discovered these fish and flowers photographs.
Most of us struggle to come up with new ideas, this is an idea I haven't seen before and it looks great. Let's check out the work by Julia Potato who made them.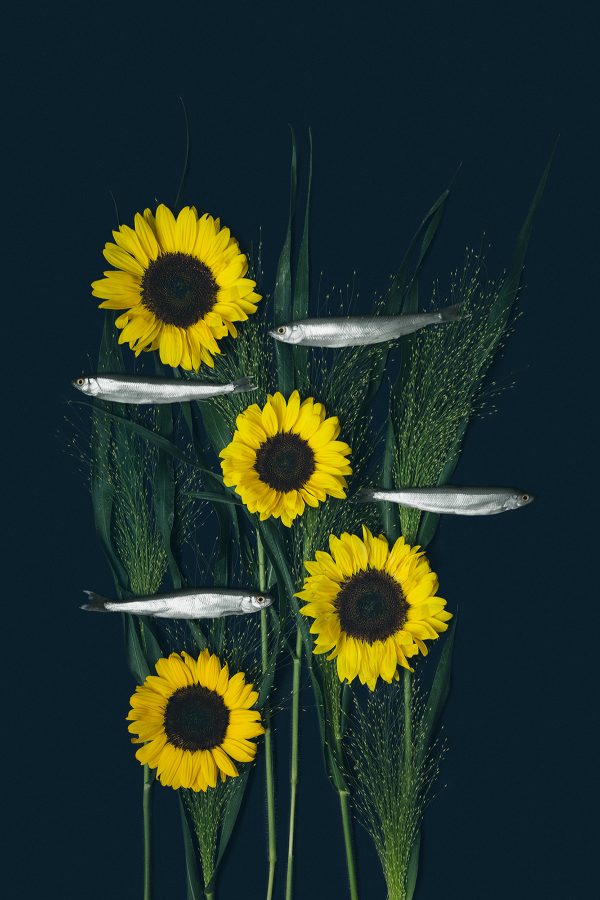 Fresh herring and sunflowers. There's something about this composition I love. With the dark background both the flowers and the fish stands out and it's almost like a still life from the bottom of the sea, even though you rarely find sunflowers below sea level.
When it comes to this one I'm not sure what type of fish it is, there's a bunch of them that kind of look like this, it is resting on a bed of lupin flowers. Which just happens to be one of my favorite flowers.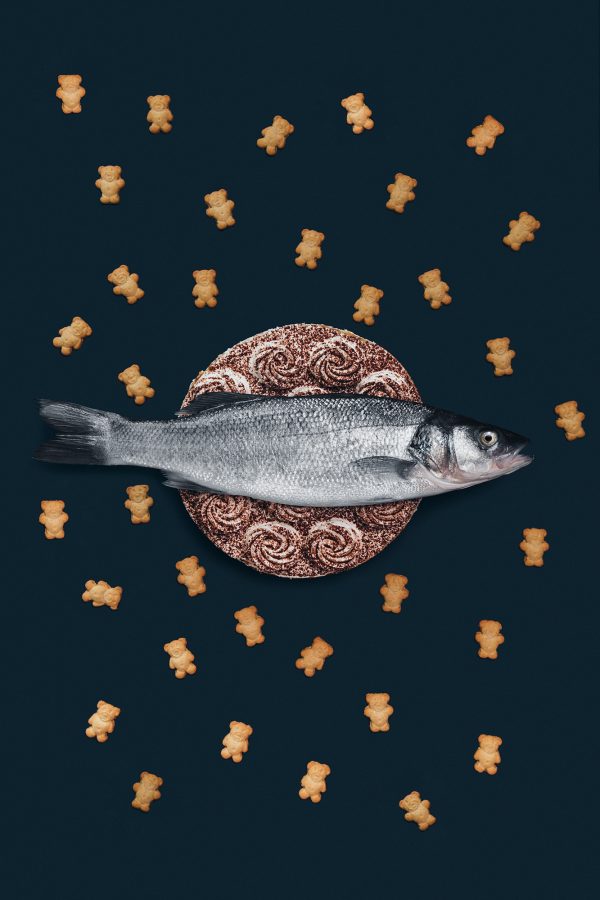 Salmon on cake, I'm not sure if that's the name of this one from these fish and flowers photographs but it could be. Notice the surprised look of the salmon. He looks like someone killed him and placed him on top of some sort of chocolate cake and then put bear cookies around him and used him for some sort of art photo session. Don't you think?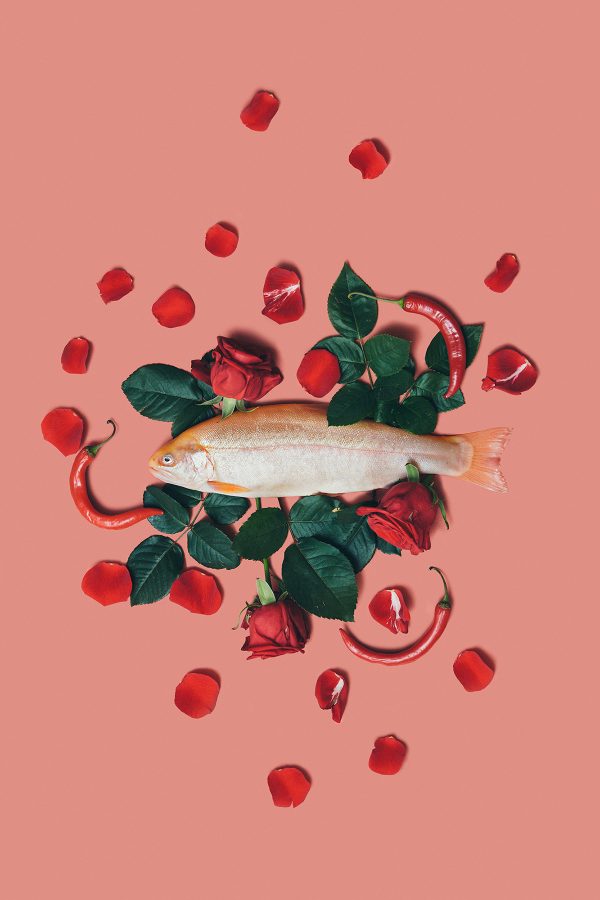 Last one out is this golden trout with red roses and chilli. With the pink background, I really like this composition, I do think this is my favorite photo in this short but cool series.
I am a little bit split on how I feel about using dead animals in art, it is beautiful as you can see but it is also a little bit disturbing at the same time. Maybe that's what makes it interesting. For more great food art and design projects check out my full coverage here.
Tags: art, fish, food photography, photography, Russia, salmon, trout