Fish in Tube Packaging for Biggans Böcklingpastej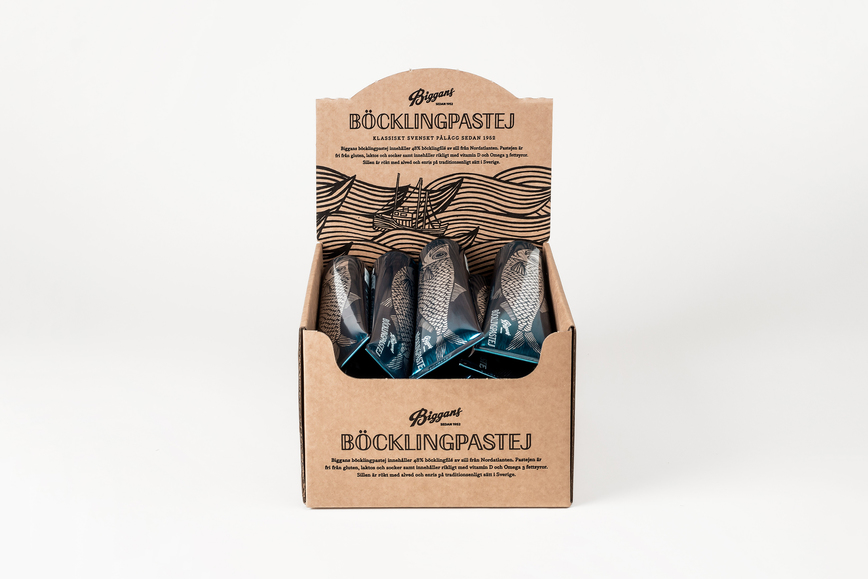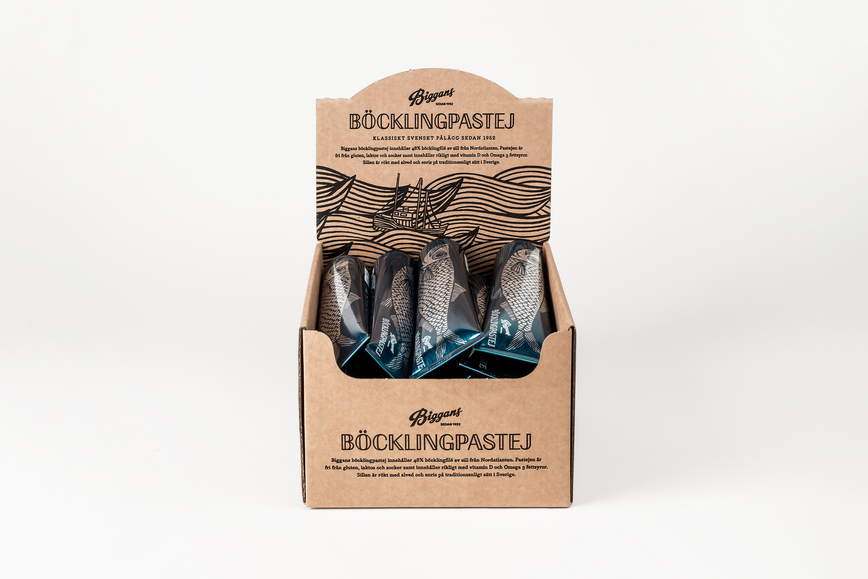 Watch this fish in tube packaging for the Swedish food company Biggans. The product is a smoked fish paste made for sandwiches, but the best thing about it is the beautiful packaging design.
This fish in tube packaging is not the first where we for some reason get very focused on food in tubes. A while back I put together a full collection about the very Swedish way to package food in tubes and I've also dug deep in the world of Swedish kaviar that is almost always packaged in tubes. Read all about that here.


The new vs the old design for the Böcklingpastej.
Now the Swedish company Biggans have released a new packaging for one of their most classic products, the Böcklingpastej. Now before we look more closely on the packaging I should perhaps explain what Böcklingpastej is. Basically it is a smoked fish paste, the fish used is Herring or Sill/Strömming as it is called in Sweden. If you smoke sill the name changes to be called Böckling.
Pastej which is the other part of the work means spreadable paté. Spreadable paté is a common sandwich topping in Sweden, the most common variety is made of liver. When it comes to fish you can find different varieties that is often based on smoked fish. So Böcklingpastej is smoked spreadable herring. Yum.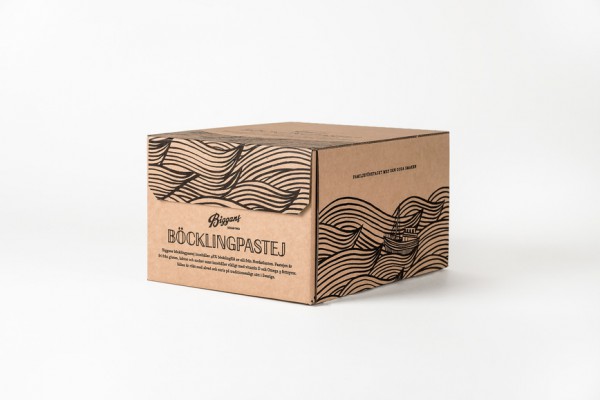 Now let's check out the fish in tube packaging. It comes in a blue metal background. A herring in silver takes up most of the design and covers the entire side of the tube. The logo and name of the product is written in the same silver as the herring underneath the fish. The fonts besides the logo are new.  The backside of the tube is reserved for the product information.
As an outer packaging Biggans have chosen a cardboard box with waves and a boat on the side. The name and logo is of course also on there. The packaging can also be used as a display box in stores, the lid is folded down and used as a sign where we once again see the name, logo and ocean waves.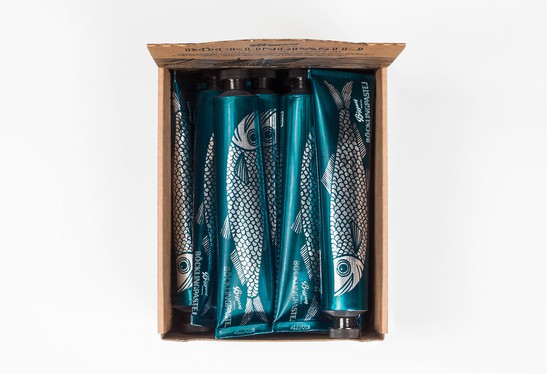 All this beautiful work is made by the design agency Bedow from Stockholm, Sweden. For more on this project and their other work please check out their website here.
For other great packaging projects make sure to browse through our full coverage.