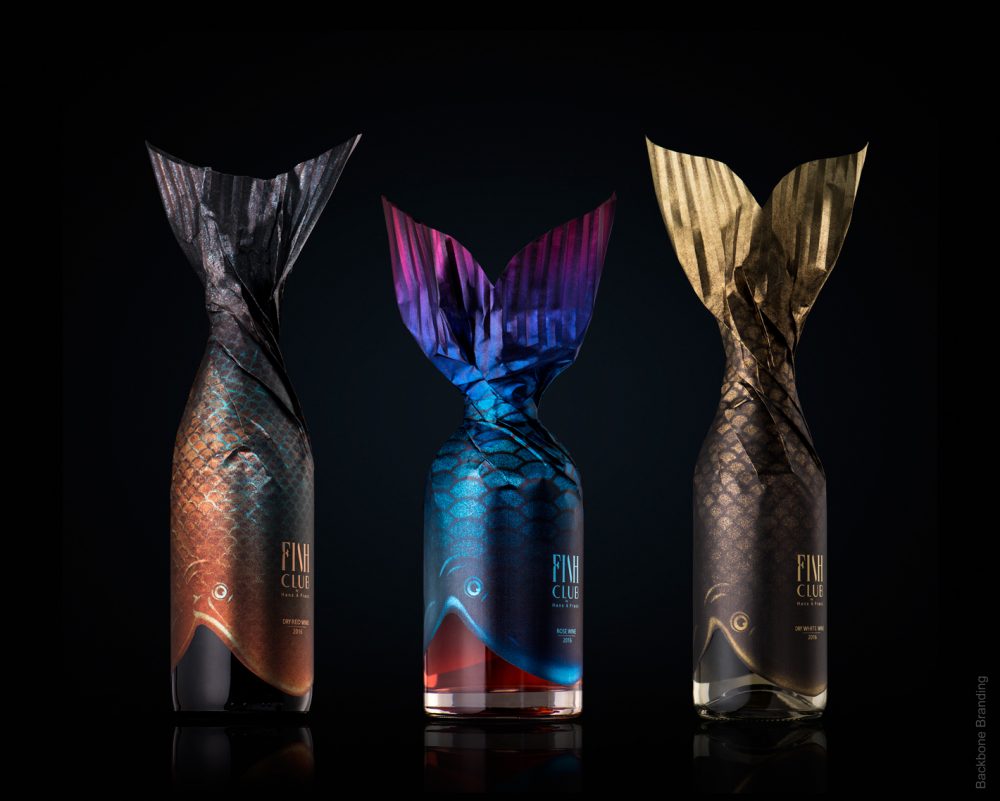 This fish wine bottle is specially designed as the house wine for a seafood specialized restaurant. I guess the wine goes great with fish, let's check out the design.
So this is what a fish wine bottle looks like. Well, actually these are regular looking wine bottles with a paper wrapping that is rolled around the bottle and slightly twisted to make the top part look like a fishtail. A very clever idea that looks very cool.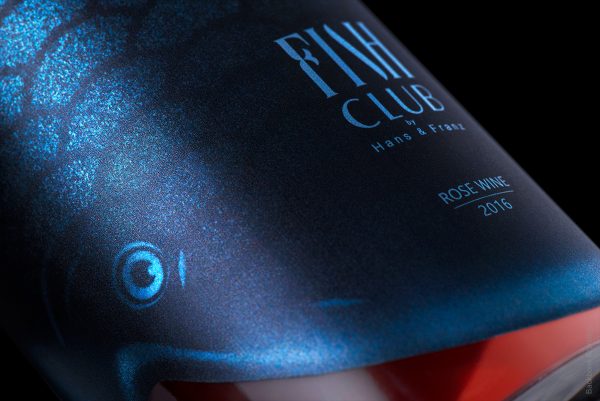 The wine comes in three different varieties, a red, a rosé and a white. To make the paper wrapping look like fish there are printed fish scale patterns on it and metallic paper are used in the process to get the glare and shine that fish scales have. The result, as you can see is quite spectacular.
What I like about this fish wine bottle
Honestly, everything. What's not to like? The design is made for a restaurant who intend to serve the wine on special events and occasions. I think this wine will be a great way of marketing the restaurant, once you've seen a bottle like this you won't forget.
The idea with the fishtail is genius and simple. Done with a simple paper technique that isn't very expensive or too complicated. Much easier than to create a unique bottle. With this technique they could change the wine or expand the series if they would like to, just print more varieties and start wrapping.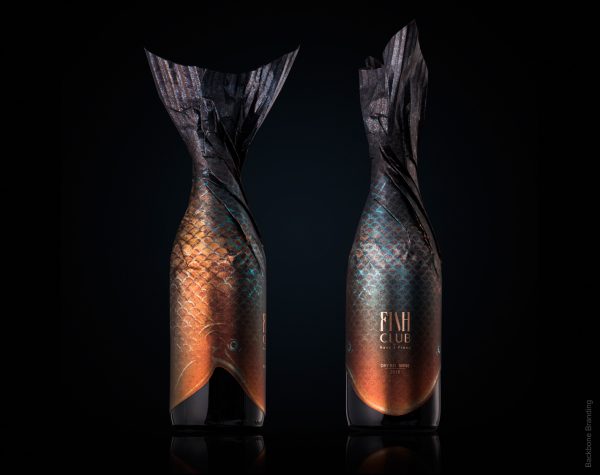 I also like how they did not wrap the whole bottle, you can still see if there's any wine left and with the fish head design at the end, it looks like a fish is about to swallow the whole bottle.
Great work by Backbone Branding who are behind this project. For more paper wrapped wine bottles I have a whole collection here.
For more food packaging, in general, check out my full coverage here.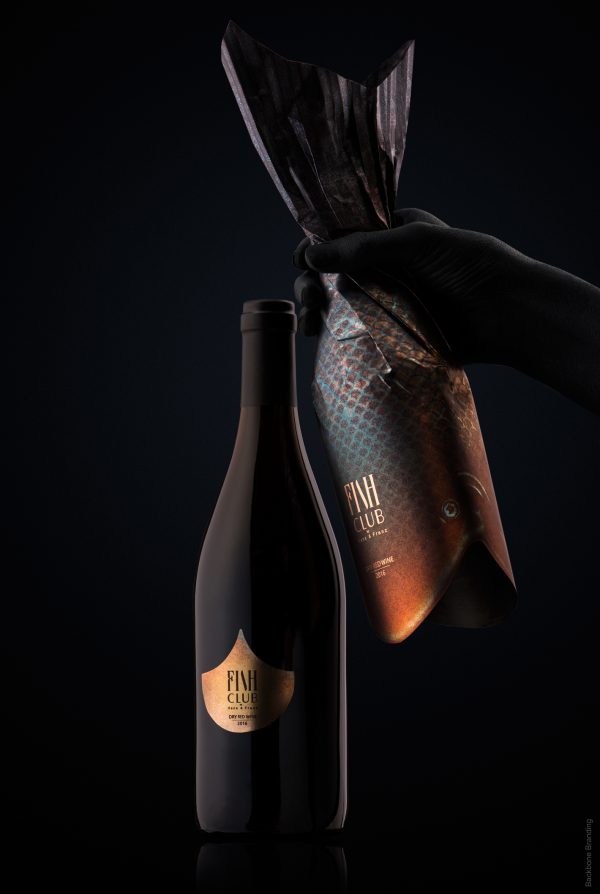 Tags: bottle packaging, fish, paper, wine, wine packaging