Flemish Food Bash 2015 – Don't miss it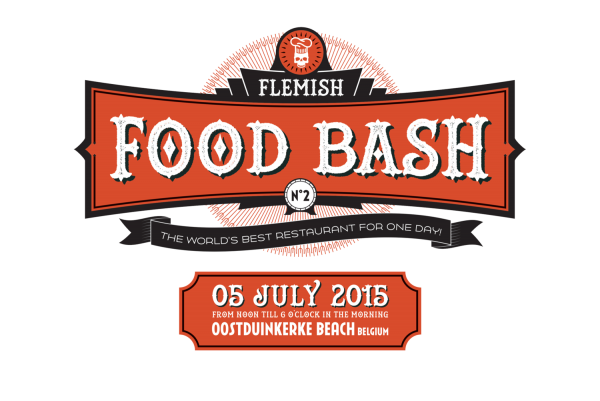 How does 18 hours of music, food, beer, bartenders and networking at the Belgian coast sound like? Pretty great right? Well then you should consider going to the Flemish Food Bash this summer.
The Flemish Food Bash is a one day food, music and drink festival that takes place during 18 hours on the Oostduinkerke Beach in Belgium on the 5th of July, (please don't ask us how to pronounce Oostduinkerke) it is packed with people enjoying food, music and drinks.
On the planned schedule are at the moment:
40 Chefs
2 Cheese aficionados
10 DJ's
8 Pastry Chefs
4 Butchers
30 Beer Labels
4 Barber Shops
6 Tattoo artists
4 Bakers
20 Bartenders
Plus around five thousand happy visitors who gets to enjoy all this. Tickets are out now and since this is a non profit event they are only €30, get them here. To read more about this event head over to the Flemish Food Bash website, below is a quote from the organizers on what your attitude should be when you visit and you can also check out a video from last years party.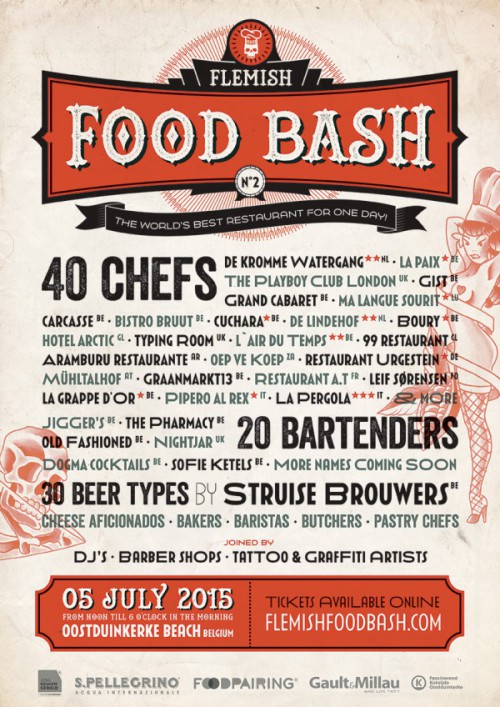 "No, this is beyond the ways of social media, this is about getting back to real socialising, real mingling, real networking. Meeting people, talking about what we love, sharing ideas and styles. Jamming of culinary wizards!"
"Sharing, caring and all in a fun and funky atmosphere. So, leave the egos at home, get your party shoes on , get to the Flemish Food Bash and enjoy the unashamed celebration of sharing food ideas and creativity".
FLEMISH FOOD BASH 2014 from Flemish Food Bash on Vimeo.