Flor Tortilla Packaging Design Takes Tortillas To The Next Level
The Flor tortilla packaging design is taking tortilla packaging to the next level. Take a look at this great design.
You've probably never seen anything like the Flor Tortilla packaging design for tortillas before. Tortillas are usually just packaged in standard boring plastic. The design is rarely anything special. Flor Tortillas is something different.
I love everything about this packaging. First it takes a more or less standard product and turns it into something more exclusive. These aren't just any industrial tortillas, at least not according to the brand. They are farm to table tortillas. I'm not sure how anything harvested that you eat is not farm to table but let's leave that aside for now. It's simply a premium tortilla.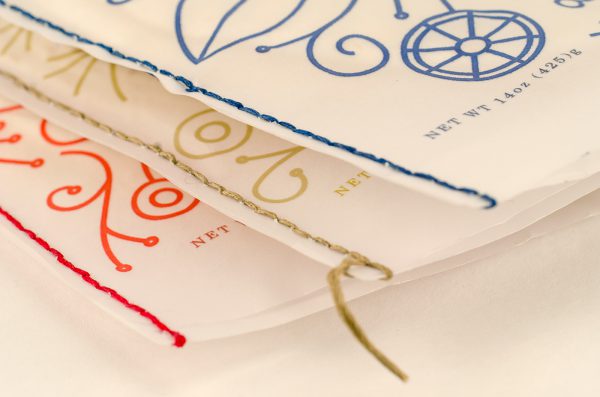 That's the product. But to let that show you need a packaging that stands out and Flor tortillas certainly do. With a see through packaging stitched together with real thread and some great Mexican inspired graphics on the side this do really stand out.
I also like how they have added great design but still let the product be the star. It's easy to see the product which is always important to the customer.
Flor tortillas comes in three flavors, original, chipotle chili and honey wheat.
Check out some more photos below. If you want to try to make some real tortillas on your own I have a full guide here. For more details on this design go here.