Flower Inspired Chocolate Packaging for Amour & Cacao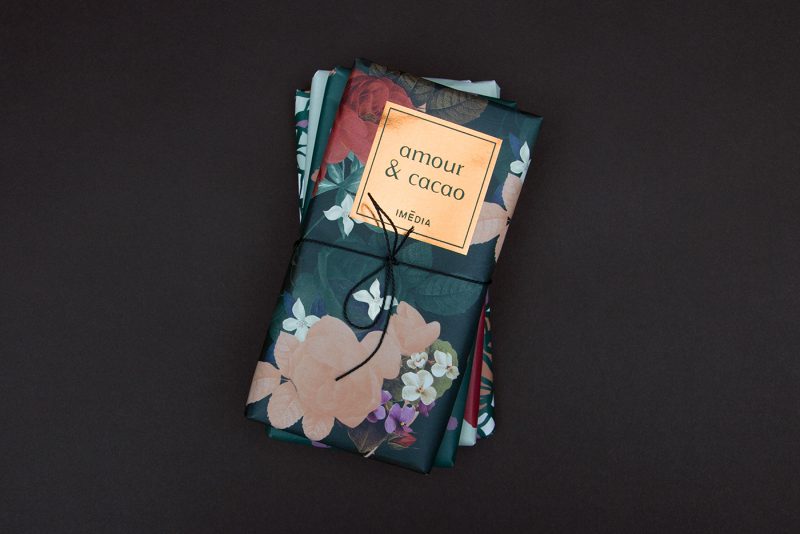 This set of flower inspired chocolate packaging designs is made for the Amour & Cacao brand. With dark and warm colors this is a great looking set of chocolate. Let's take a closer look.
This flower inspired chocolate packaging designs is made for Amour & Cacao. The chocolate comes in a set of four. All the packagings are made with dark and warm colors which create a set of great looking chocolates.
Thanks to the fact that all the four different designs are made within the same range of colors you can clearly see that they belong together. A good example of how you can still make very different designs for a range of products but still make them connect to each other.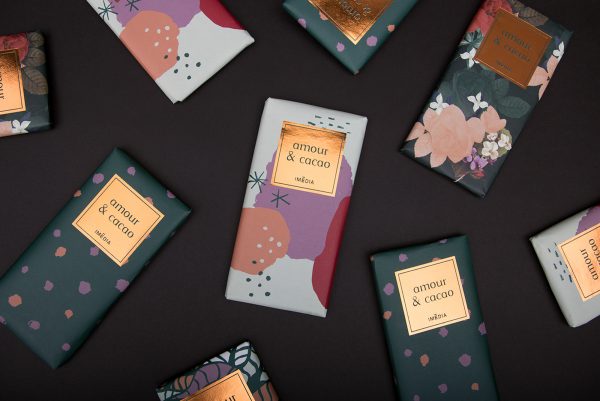 The Design
The packaging and shape of the chocolate is the standard rectangular shape. The chocolate is wrapped in paper just like most chocolate is.
The two dominating colors are black and purple but there is also red and green in the designs. On the top of the design is the logo for Amour & Cacao which is simply black text in a golden square.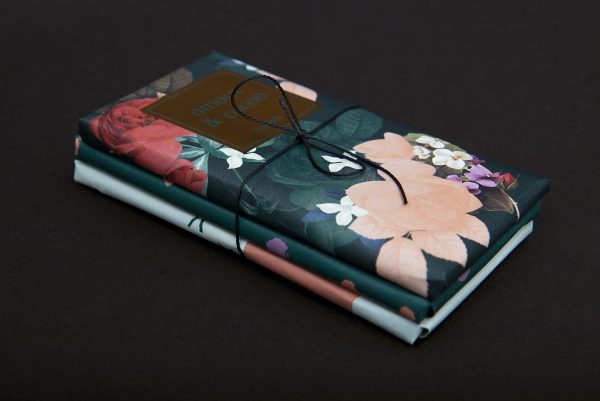 Normally I'm not a big fan of gold in packaging, it often looks like something trying too hard to look luxurious. Here it works, much thanks to how good gold works with the dark and warm colors. There are of course more great golden packaging designs out there as you can see in this collection of golden packaging designs.
Each chocolate comes with its own design. My personal favorite is the classic flower design. It feels almost out of place in our time when everything is modern, clean and minimalistic. Maybe that is why I like it, it stands out by being classic.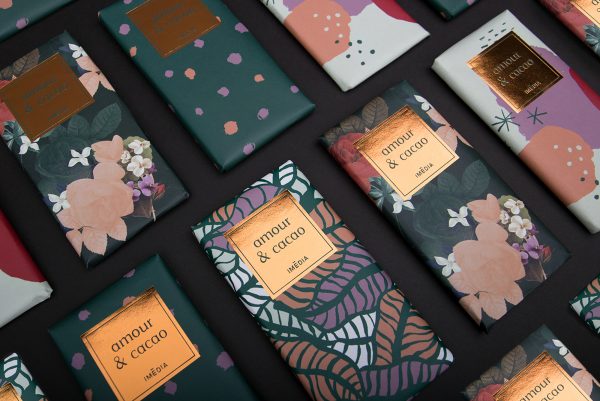 Two of the other designs is more abstract in its style with random shapes and dots. The fourth design is inspired by leaves and is my second favorite.
All in all a great looking design that stands out. For more great chocolate packaging check out my full coverage here.
For more on the project and who is behind it take a look here.