The Food Alphabet – A-Z in Food Complete Set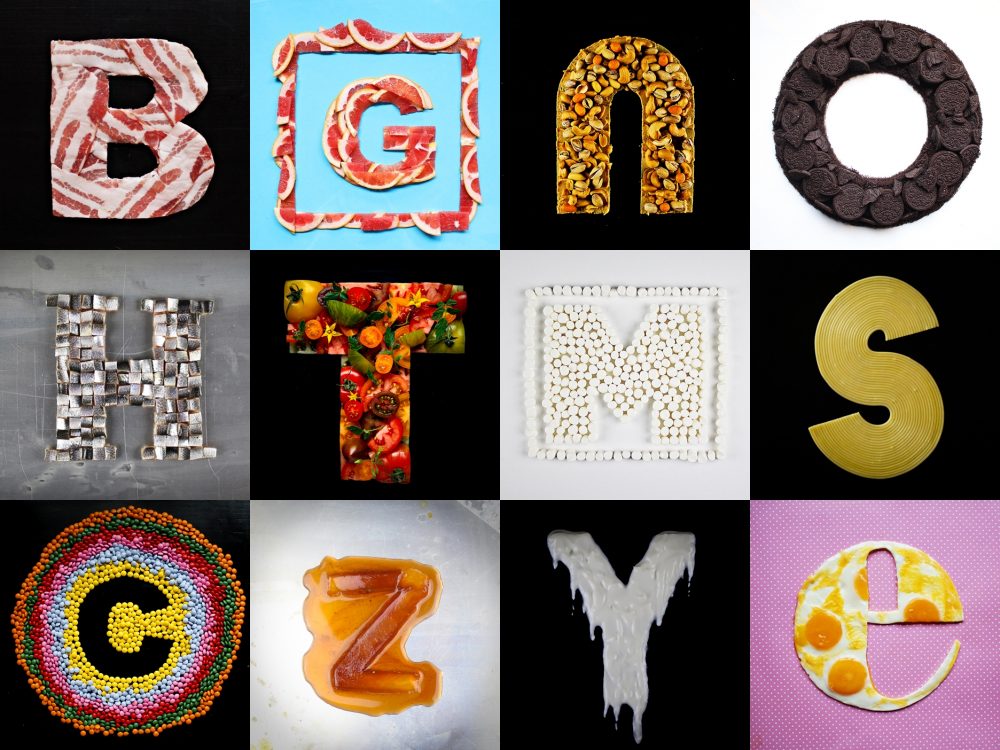 Check out the food alphabet, the entire alphabet in food made out of food. I start with A for Apple and end with Z is for Zinfandel. Let's see them all.
So I finally finished the food alphabet food photography project that I started over two years ago. It took far more time than I ever would have expected. The idea was to make something fun out of food and art and at the same time learn more about food photography.

I guess I did learn some new things but maybe not as much as I would have hoped. Sure I tweaked lighting techniques and setups a few times along the way but I didn't make any big leaps I think. Much about how good the photos turned out had to do with the material used for each letter, some were easy and some was hard.
If I was the picky type I would surely revisit and remake a few of these letters. At the same time, people have claimed photos I'm not happy with as their favorites. So maybe it's better to just leave things as they are. A fun food alphabet that is now finished.
Buy Food Alphabet Letters
You can buy any or how many of these letters in any way you like. I will eventually set up an online shop with these letters and some other stuff I'm working on. As soon as it is out I'll let you know. Up until then, you can, of course, email me at contact@ateriet.com if you're interested and I'm sure we can work something out.

As always I would also like to point out that all of these photos are made in full by hand with simple tools. No photo manipulation has been made. The only things done in editing is regular color adjustments and things of that nature. I do like to point that out since I've seen a few others who made similar projects to this one where some serious editing skills have been made. I'm not saying that there is anything wrong with that, it just wasn't used in this project.
Now let's check out the food alphabet in full, starting with A and moving all the way down to Z. Each headline below contains a link to the individual post where you can see how each food letter was made in detail. Enjoy and share it if you like it.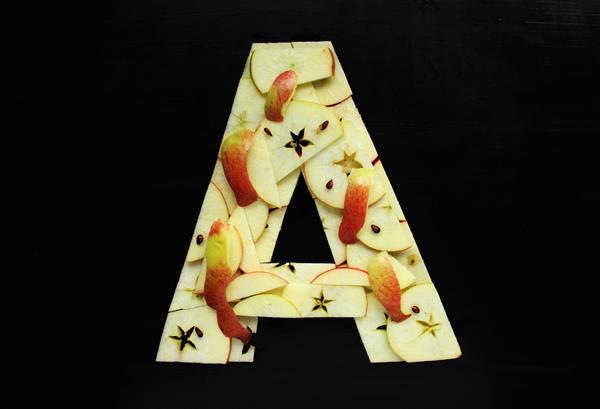 The one that started it all. A is for apple was made using a knife and a few apples.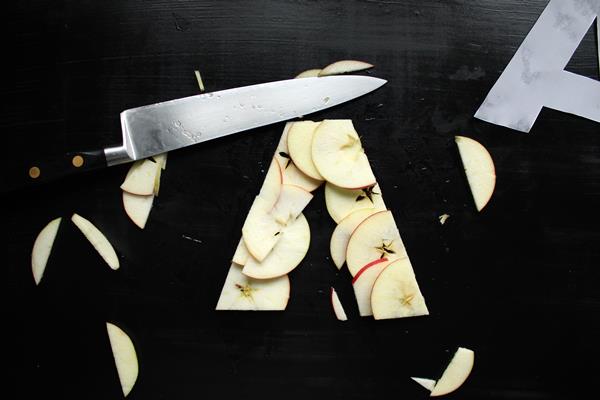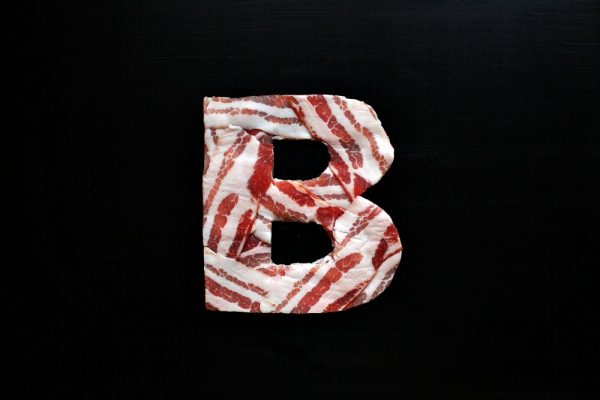 One of my personal favorites. Semi-frozen bacon cut into this great bacon b.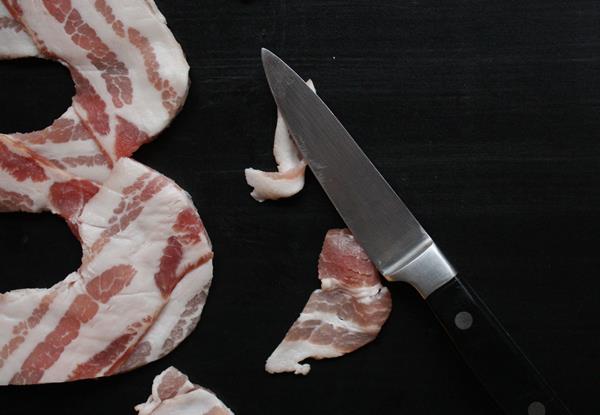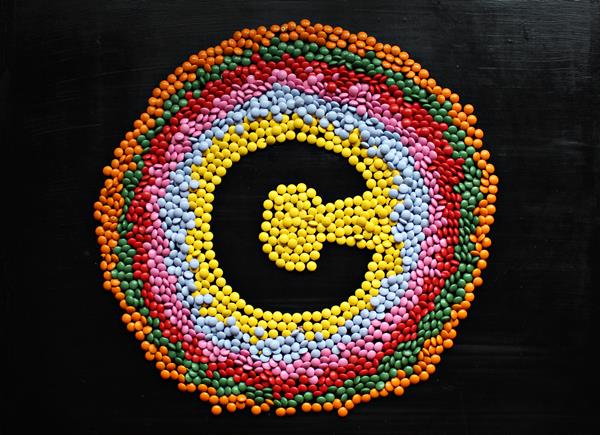 It took some time, but it was worth it. A big bunch of chocolate lentils was made to make this candy c in the food alphabet.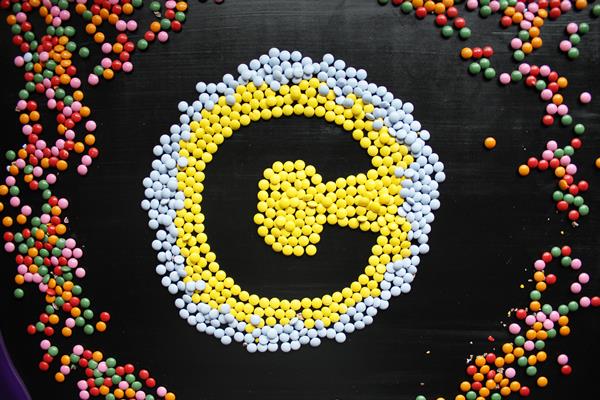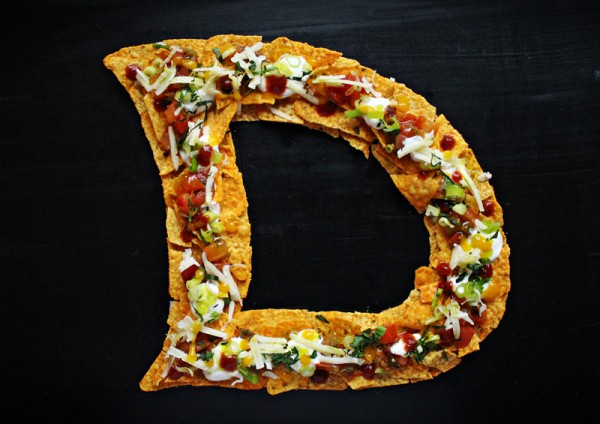 My favorite snack, not my favorite letter. But if you work at Doritos I can see a trade happening where I make sure you get some nice food art for the office and I get a huge shipment of Doritos, preferably the cool ranch variety.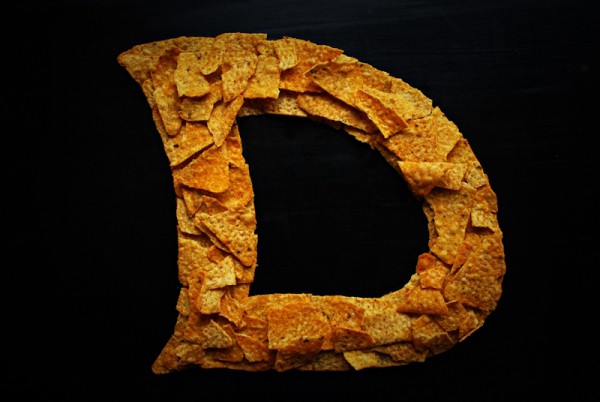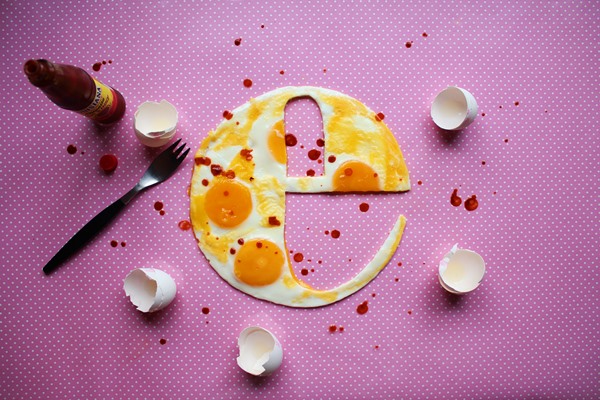 Another one of my favorites. Fried egg cut into an E. Really like how this one turned out, the color combination of the pink wallpaper and the white and yellow work great.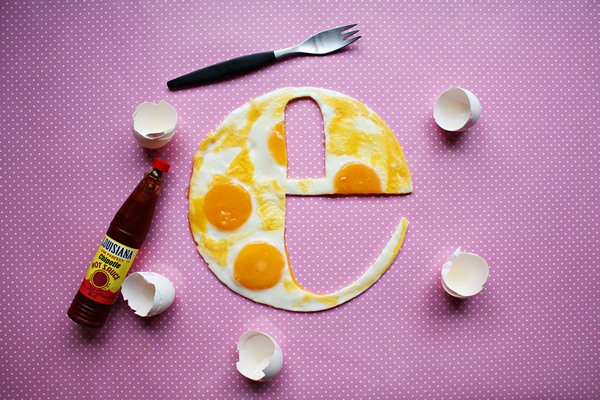 My favorite vegetables but not my favorite in this project. It was also really hard to make it work out.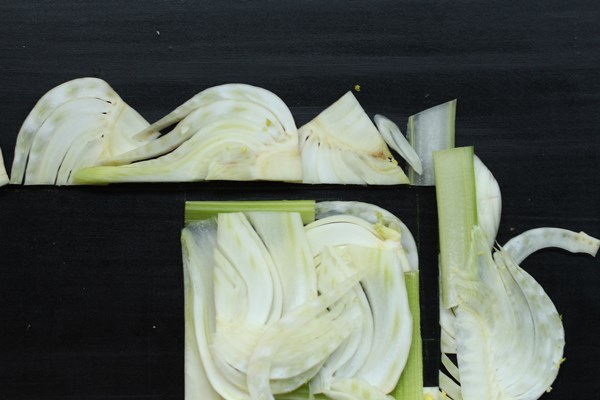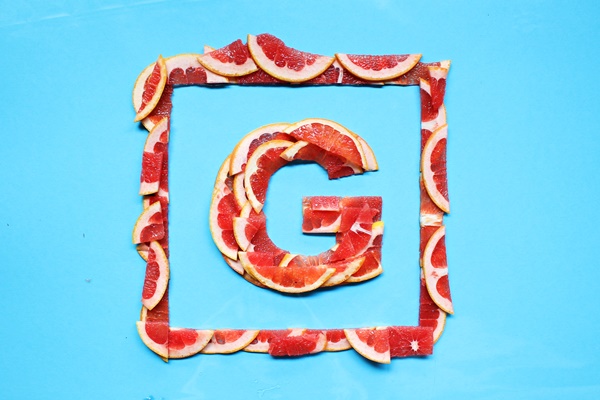 G is for grapefruit, here I had to spend some real time cutting up grapefruit. The blue background works great with the pink flesh of the fruit. Really happy with this one.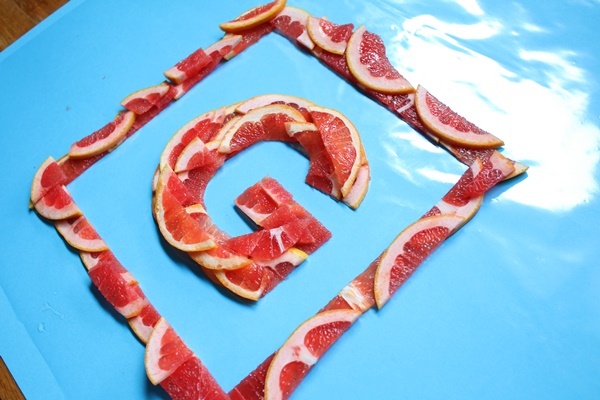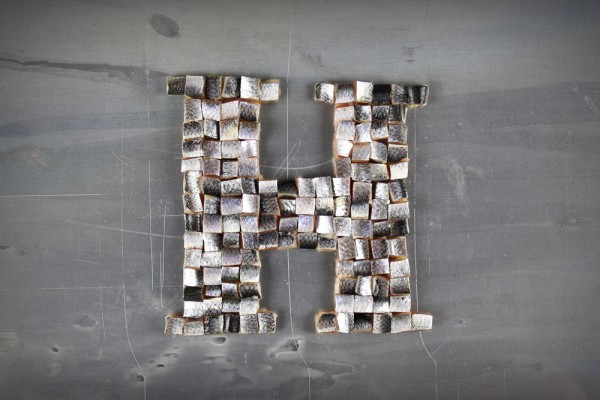 The smelliest letter and one where I had two options for the final photo. I finally went with the cubes of herring that make up the H in the food alphabet. I still like the small H as well.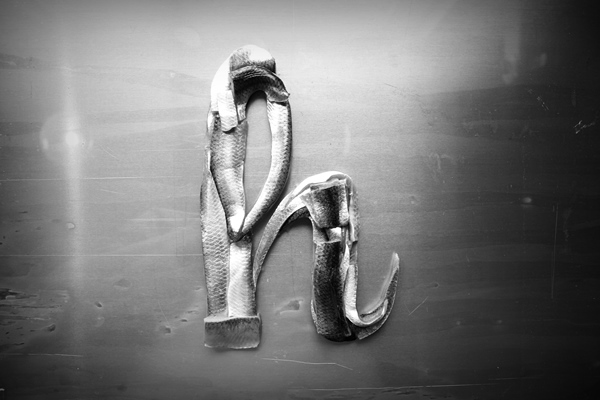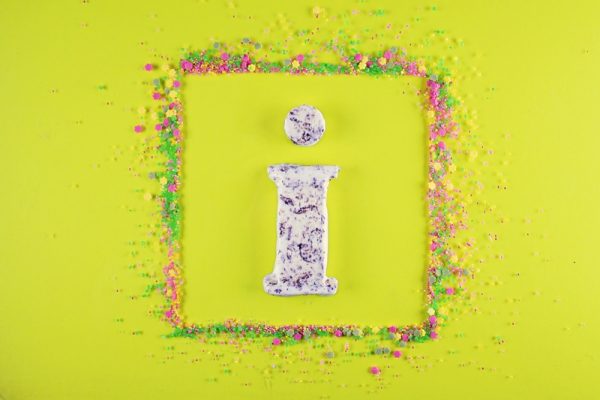 This was hard, especially the colors. Not my favorite letter.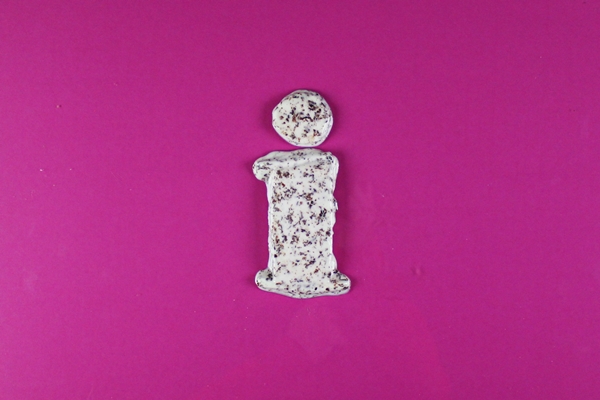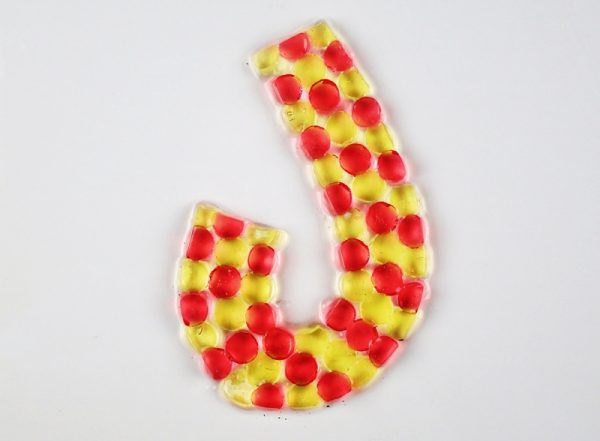 I don't even like Jell-O, luckily I only had to do the letter, not eat it. I guess that says more about Jell-O than it does about creating things.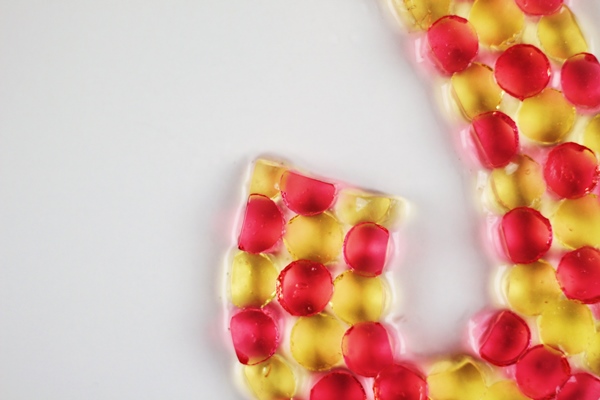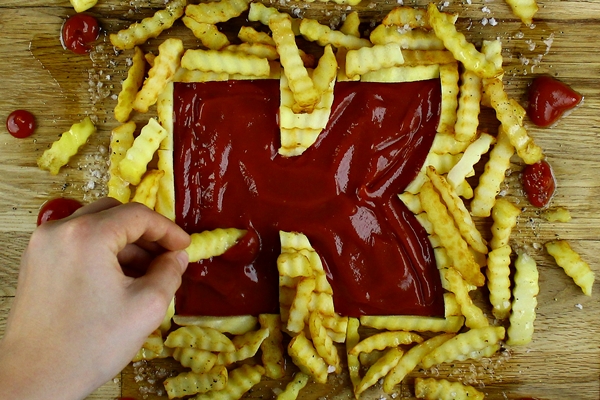 This was fun, ketchup and fries on wood.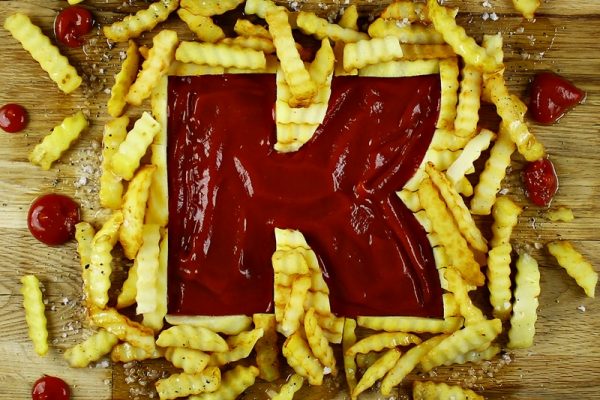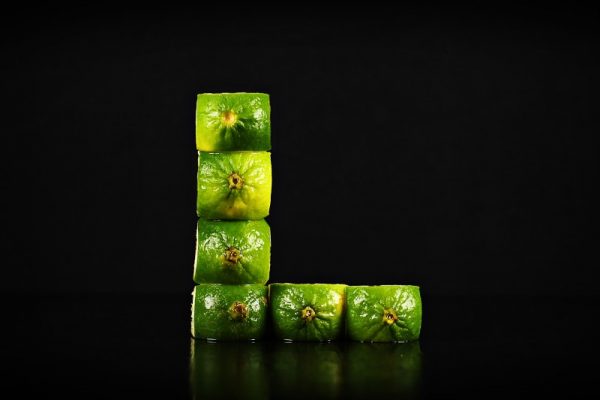 A tricky one and the only one that isn't lying down on a flat surface. It did take a few attempts to get it right.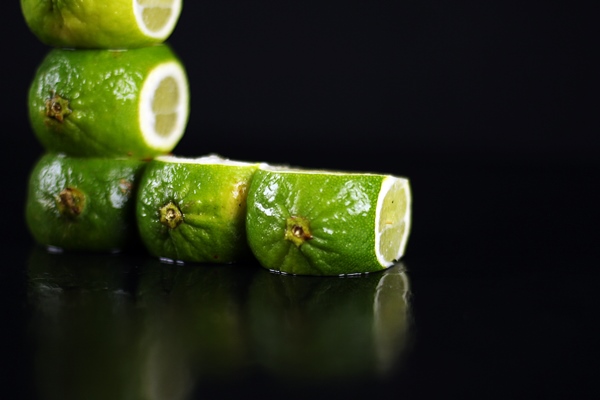 Miniature marshmallows arranged to make an M in the food alphabet. It wasn't very hard, I still struggle with if I like the toasted M or the non-toasted one. Which one is your favorite?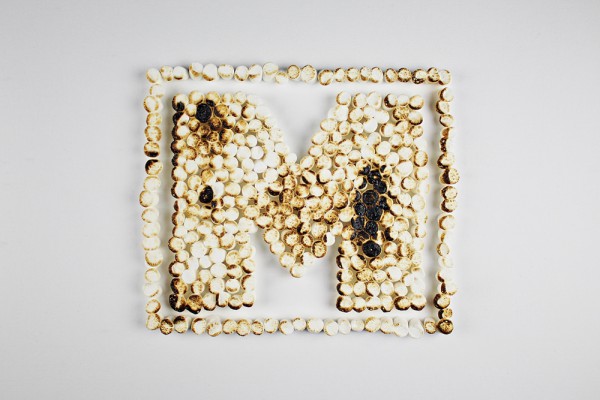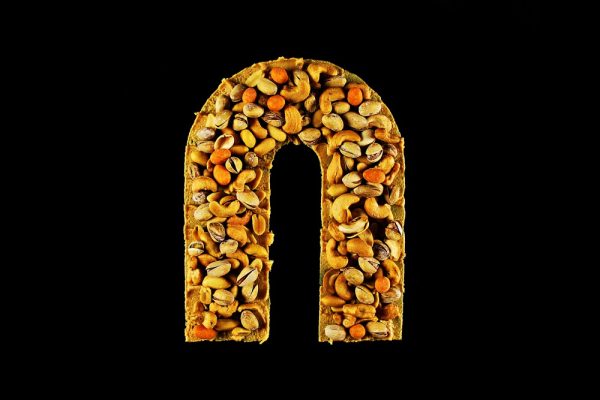 N is for nuts, another fun one. A mix of nuts placed onto a nut butter n that is used as a glue to keep the nuts in place.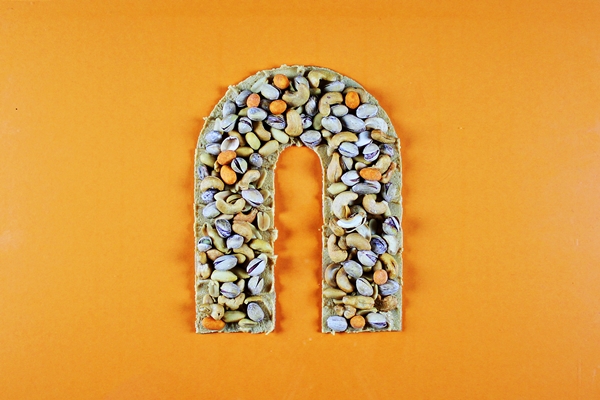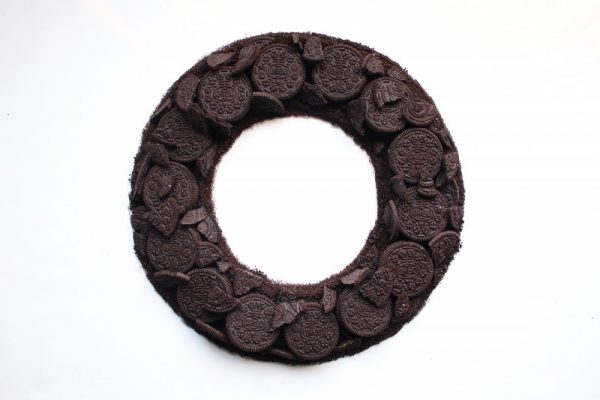 Hello Oreo, let's trade art for a lifetime supply of cookies? No, ok then. I'll just keep buying them anyway though…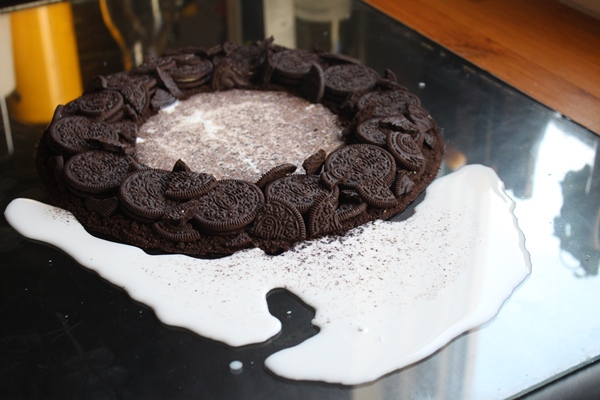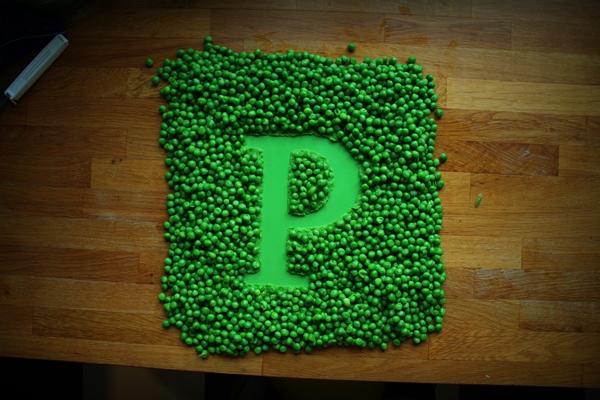 Green peas are one of the few vegetables that work great directly from the freezer. If you have time to spend you can also turn a bag of them into a giant P.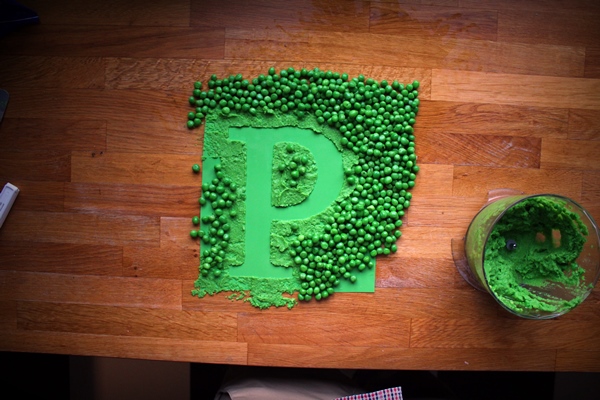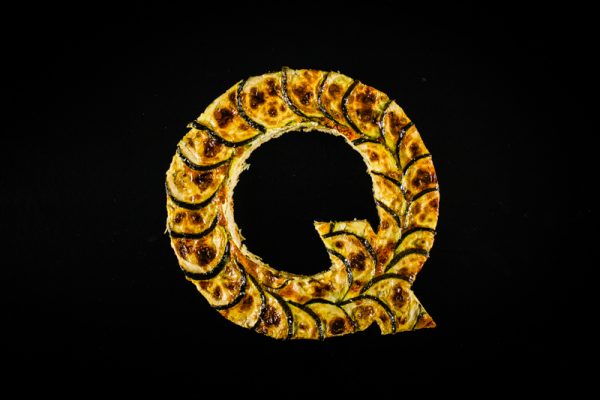 Quiche or pie if you aren't fancy. Here I made a Squash quiche which was then cut into a Q.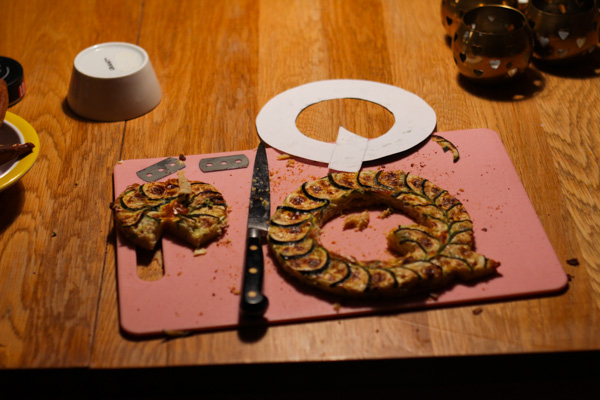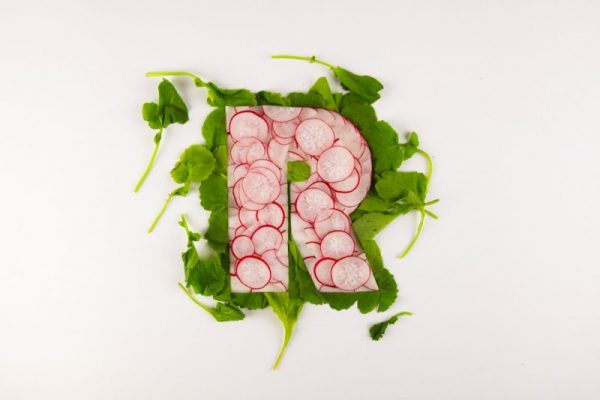 Thinly sliced radishes and the leaves of the very same radishes used for a contrasting color around the R. I'm happy with this one.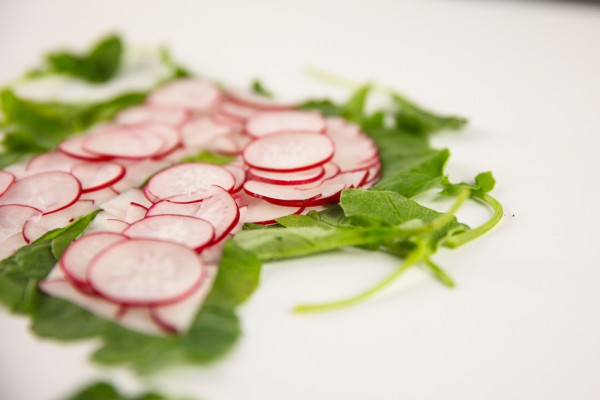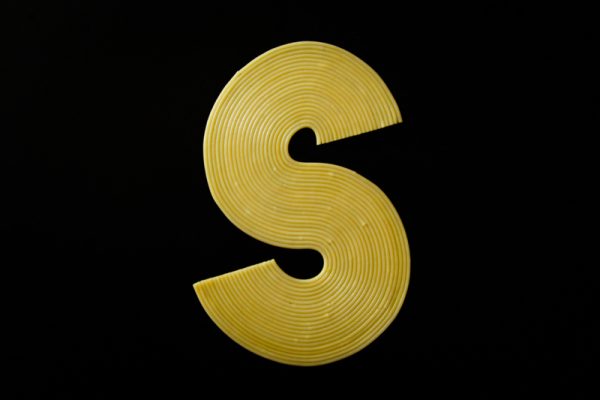 This took forever and was very tricky. It is one of my favorite ones so I guess it was worth the effort. At least I think so.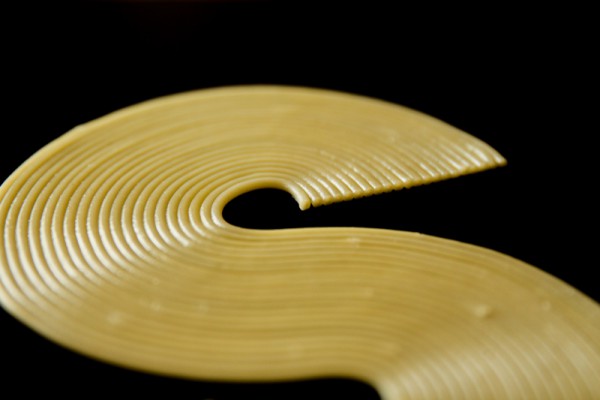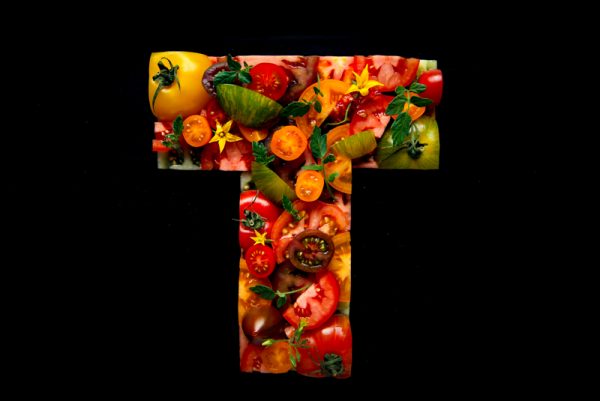 Tomatoes are so pretty on their own so you don't really have to do much to them. I like how all the colors and shapes work together here. Messy as hell to get done but it turned out ok.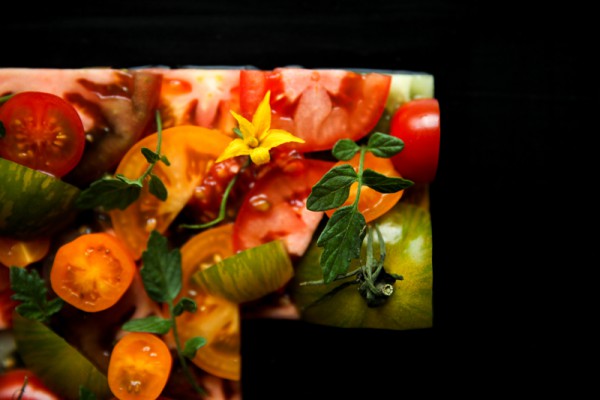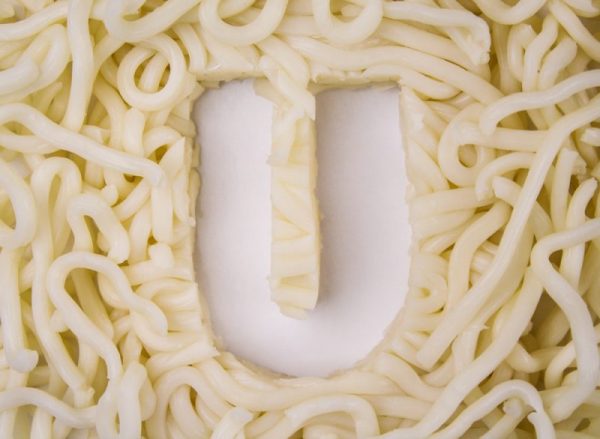 Not a favorite, here I could have used some photoshop skills.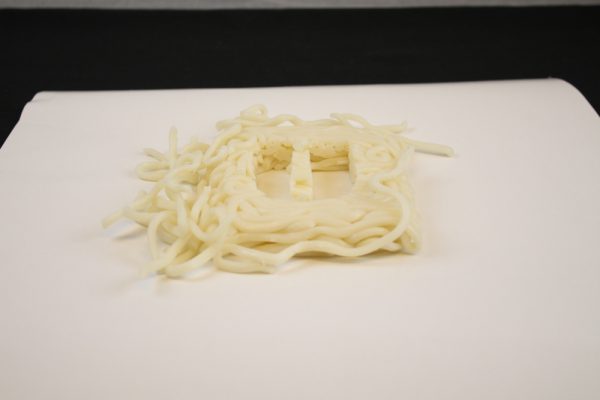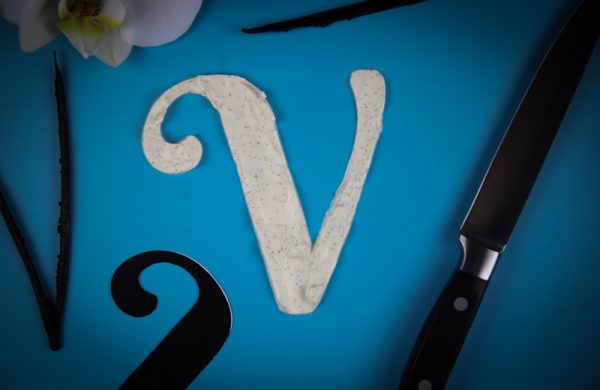 Vanilla is hard to visualize in a good way. I choose to use a vanilla cream instead of just the vanilla. I like the shape of the V. To connect even more with the vanilla I left some around the V.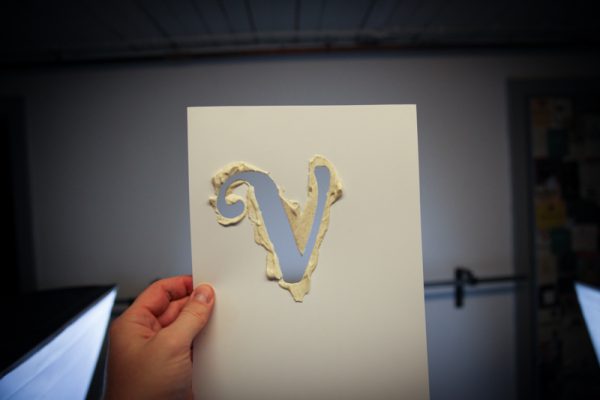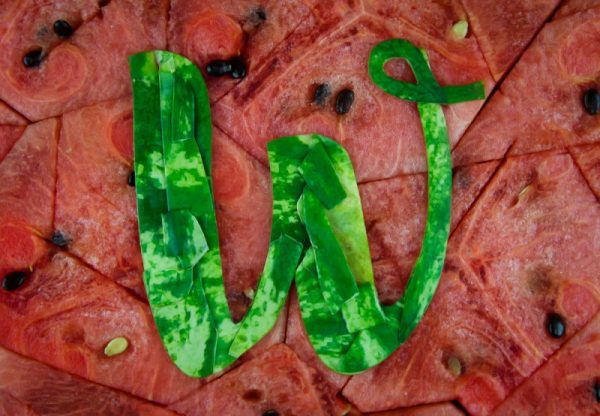 Watermelon, here I had a clear idea from the start and just did it more or less how I planned. A green W made out of the skin and the background out of the flesh.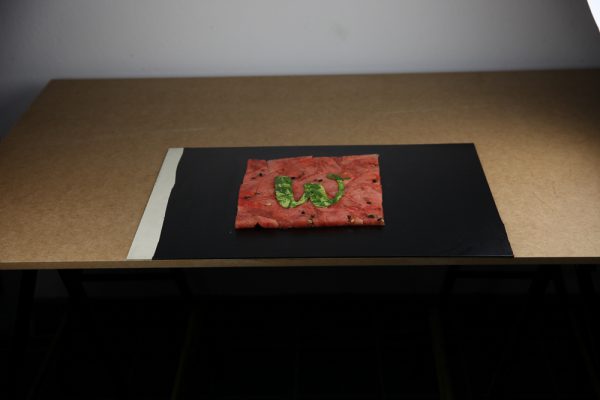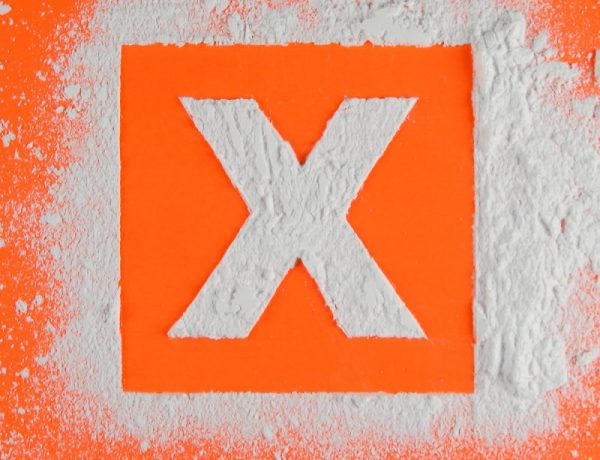 The most boring material, white powder is not the easiest to make look great.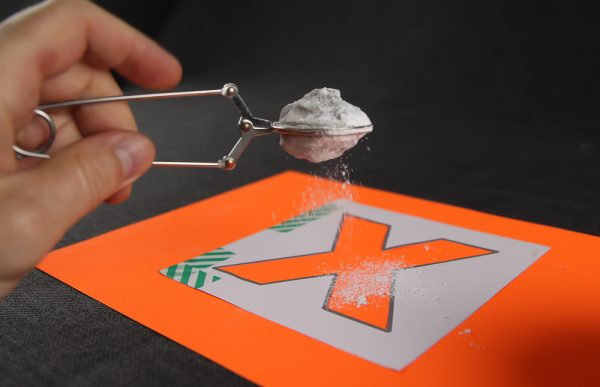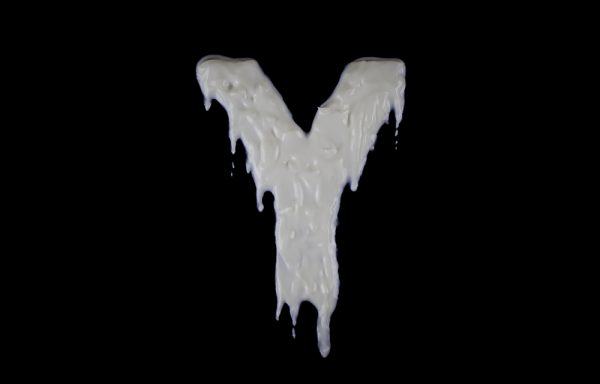 Clear white on black background, turned out nicely. What makes it work I think is the drops on the Y, this makes it more interesting.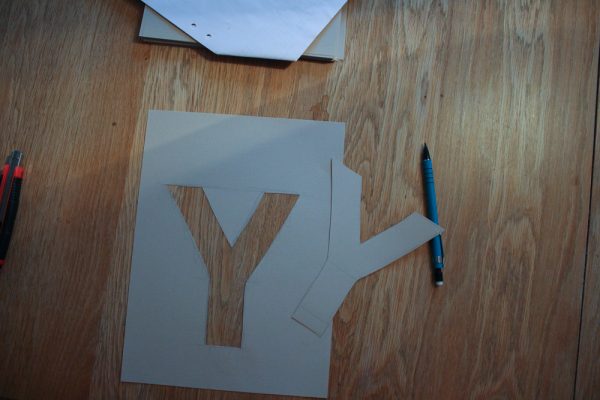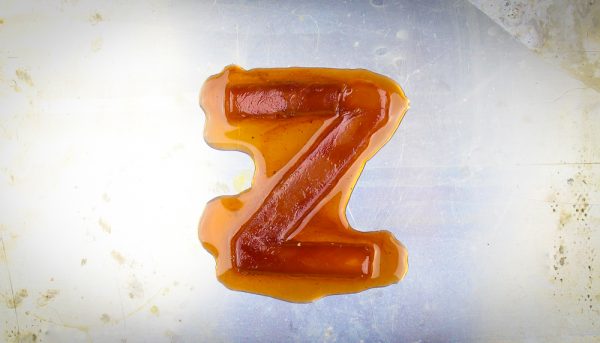 Frozen wine in a paper Z. This melted in seconds so it wasn't so easy to photograph but I'm still happy with this final letter of the food alphabet.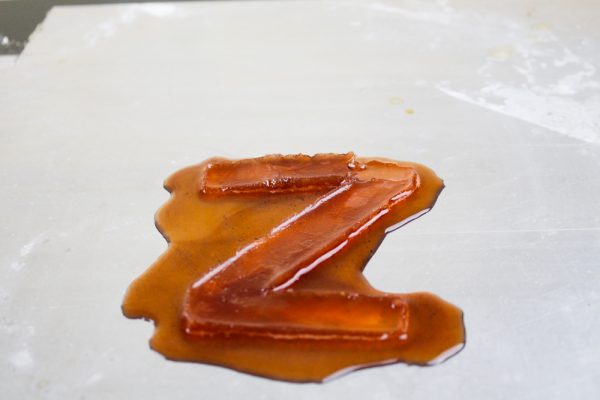 About A-Z Photography Project at Ateriet
A-Z Photography Project is a photo project here at Ateriet and at Instagram. The idea is to photograph each letter of the alphabet and let it represent one food or something edible. I am making the project for fun and to hopefully improve my photography skills.
You can follow the project on Instagram under the tag #atozinfood where some of these photos will be published on our Instagram for Ateriet that you'll find at @AterietFood.
Feel free to share and contribute and come with critique about this project, just send us an email, leave a comment or connect on social media.