Food and Cartoons in a lovely mix by Brosmind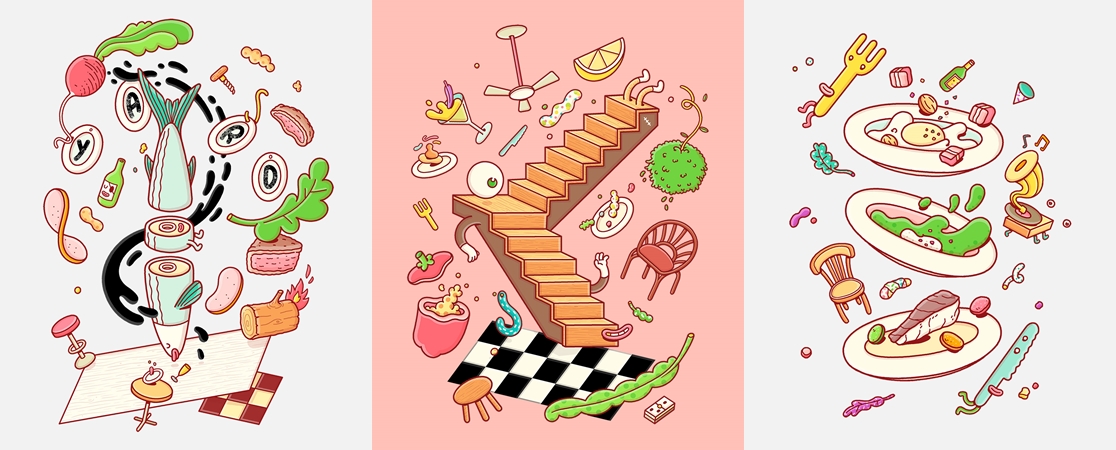 Food and Cartoons is a lovely combination, see how the Spanish brothers Brosmind make it perfectly.
With great movement and lots of details Spanish artist duo Brosmind have created this great series of food illustrations. With an explosion of different objects in bright colors made in a very cartoonish style.
What we really like about this series is just that, bright colors, cartoon style and loads of movement. The style follows what Brosmind are doing with their other work and if you like it there are plenty of other projects in the same style that you can check out on their website.
There is also a shop where you can buy some of their cool designs.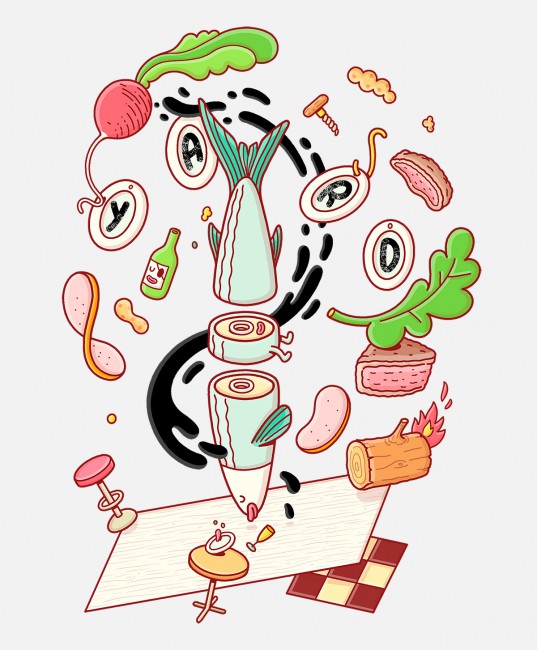 About Brosmind
The Mingarro brothers, Juan (1978) and Alejandro (1981) were born in Huesca, and spent their childhood in Binéfar, drawing comics, building vehicles for their action figures and shooting movies with his domestic camcorder. In 2006, they founded Brosmind studio and established in Barcelona. Their style is fresh and optimistic and always uses fantasy and humor. Currently they combine commercial illustration with personal projects involving multiple disciplines, such as sculpture, music or video.