Food Cufflinks for the foodie who still wants to dress up in style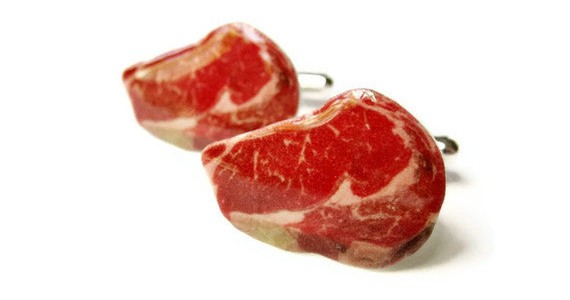 Show your love of food even when dressing up, check out our collection of food cufflinks.
Are you one of those dedicated foodies who's walking around with Taco T-Shirts and can't stop talking about the latest restaurant or some weird vegetable that nobody (besides you of course) ever heard of? And have someone had the bad taste of inviting you to a wedding with a dress code? If the answer to any of the questions above is yes then you should be in the market for some food cufflinks, that way you can still dress up and show your love of food at the same time.
To make that a bit easier for you we made a selection of the greatest food cufflinks to shop online, just for you, you'll find a link to where to get it in the text below each cufflink.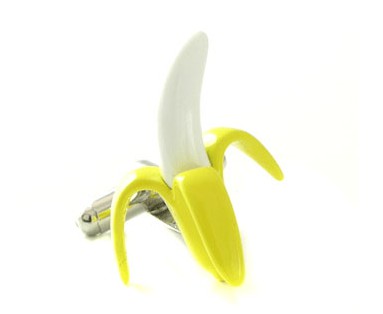 We are going out strong with a Banana Cufflink, who wouldn't want to get married with a pair of these.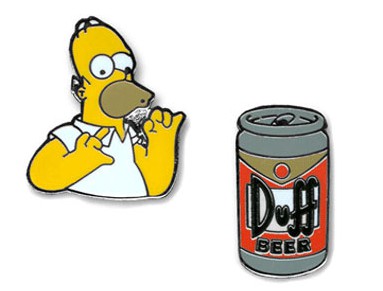 Homer Simpson and his beloved Duff Beer as a pair of cufflinks.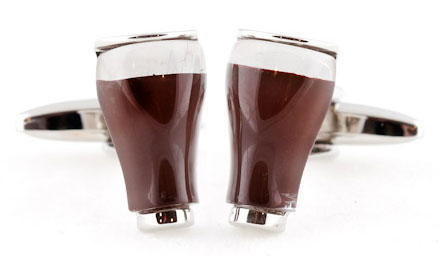 Or go for the more Irish beer cufflinks with these dark beer ones.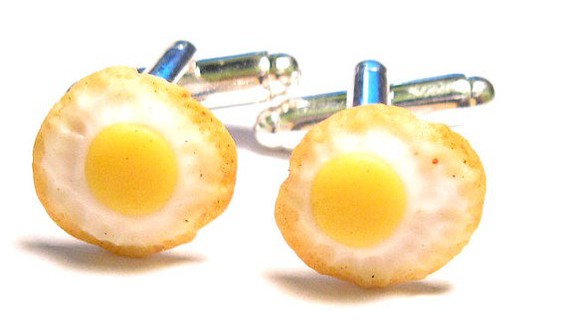 Fried eggs cufflinks, we don't have to convince anyone on the greatness of these do we?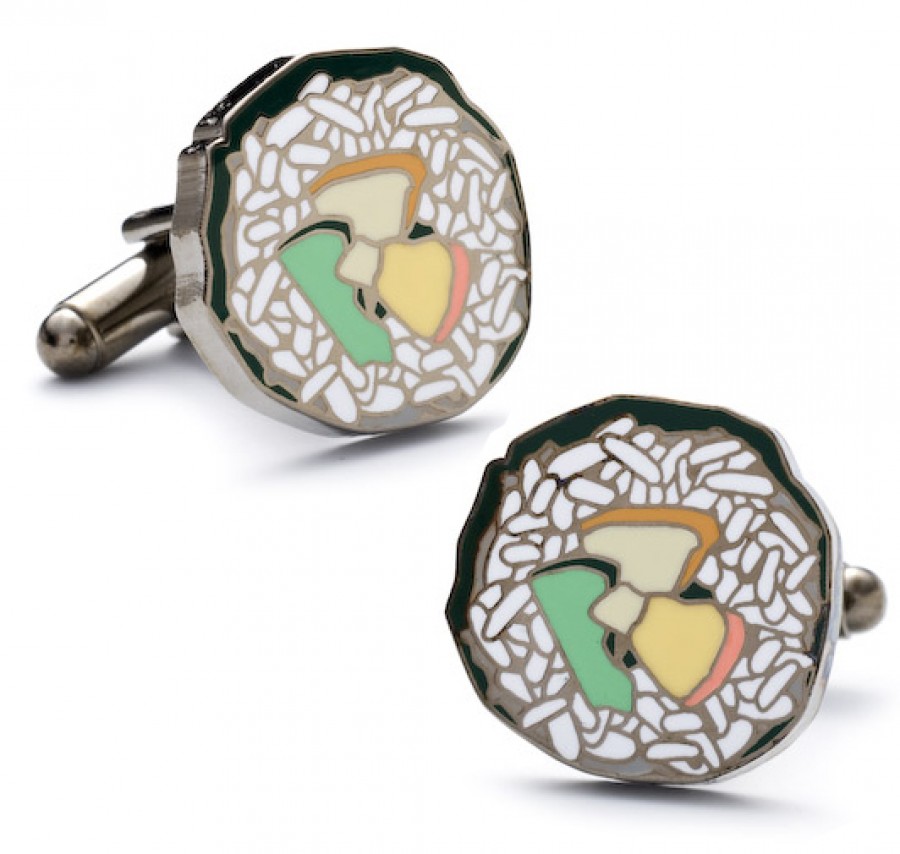 California Sushi Roll cufflinks, for the sushi lover.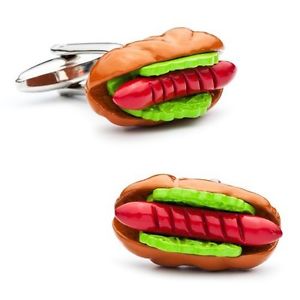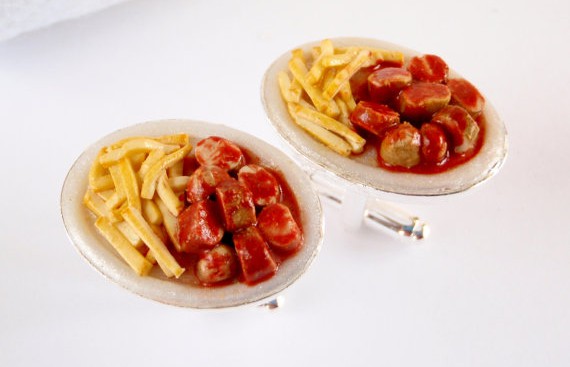 One of my own favourites, the German Currywurst cufflinks.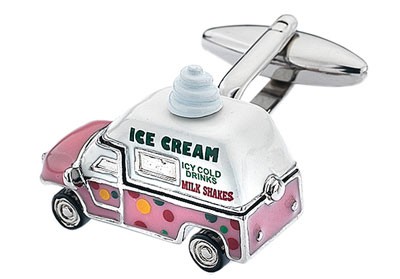 Imagine having a pair of these if you were an actual ice cream man?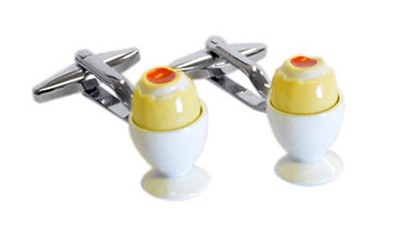 For the lover of boiled eggs!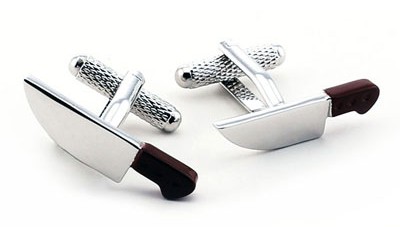 Forget chef tattoos, you should go for the chef's knife cufflinks. It's both cheaper and removable.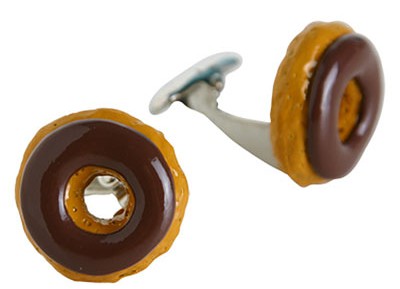 Of course there is a pair of Donut cufflinks in this collection, who do you think we are?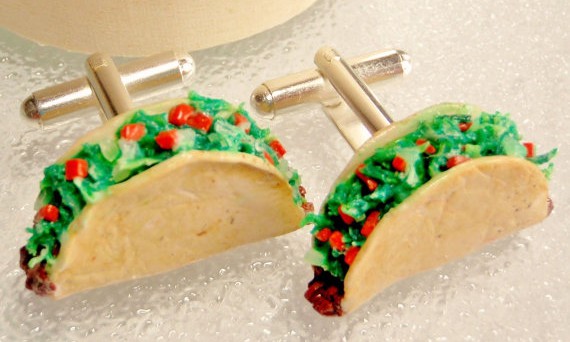 Same goes for the Taco cufflinks, we couldn't leave them out.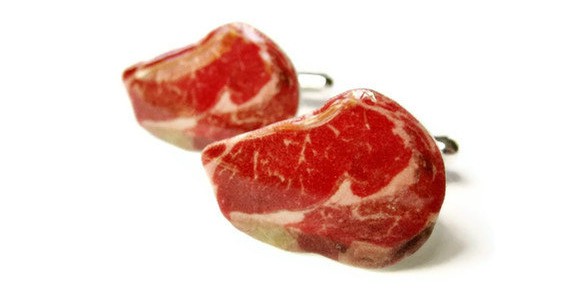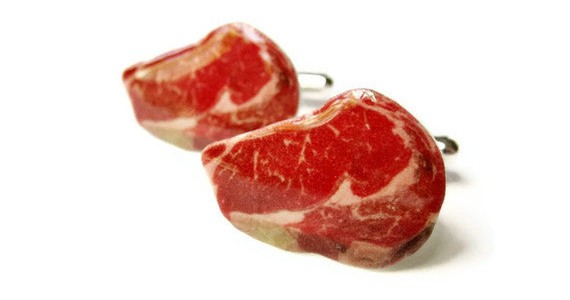 My absolute favourites, Steak cufflinks. Let's repeat that, Steak cufflinks.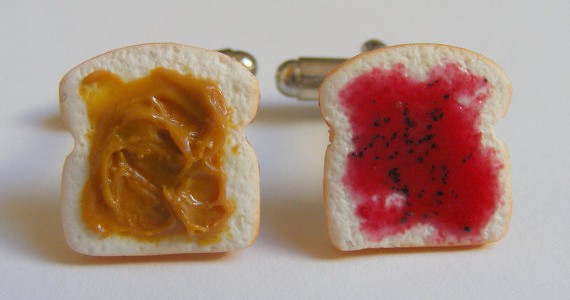 For the younger ones, the PBJ cufflinks, can't have one without the other.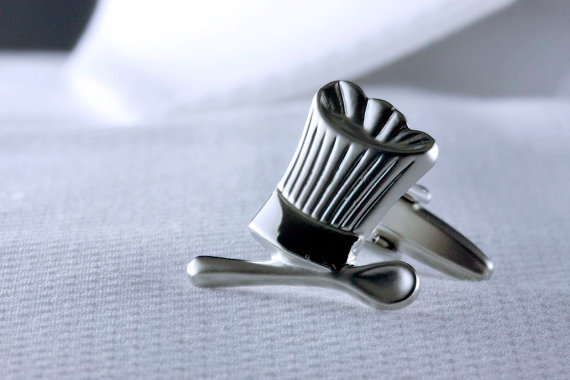 And at last one for the more discreet chef, a stylish chef hat.