The Wonderful Food Design by Steve Simpson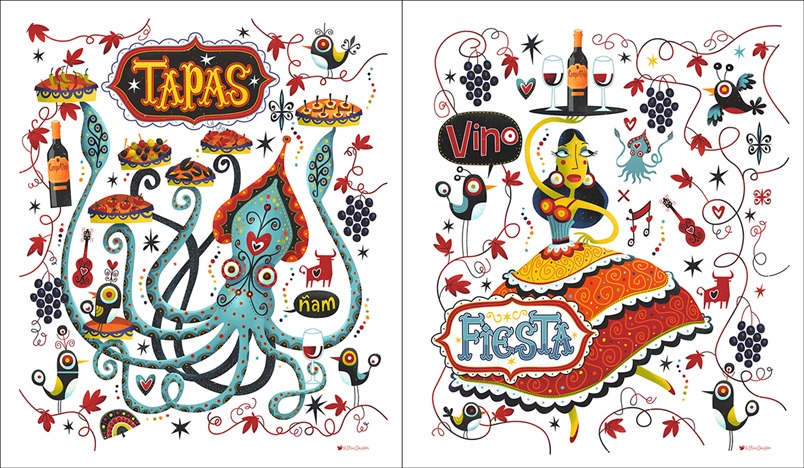 Check out some wonderful food design by artist and illustrator Steve Simpson. He has a special love for food that shows in his many great illustrations for food products. Don't miss these.
You don't often stumble upon wonderful food design like the ones by Steve Simpson. Personally I discovered the work by Steve Simpson a few years ago when I read about the Smorgasbord board game which was illustrated by Steve. A little while ago I found his limited edition label design which he made for Jameson Whiskey.
So I decided to take a closer look at some of the work by Steve Simpson. That is when I discovered that a huge portion of his work is in some way related to food. I already mentioned the Smorgasbord game and the Jameson Whiskey but that is only the beginning.
So of course I need to spread the word (not that it's needed, Steve has a huge following already) to anyone who would happen to stumble in here in search for some great food designs. Below is a selection of some of the work by Steve, after each set there is some info about the project and a link to where you can find more from each project. Enjoy.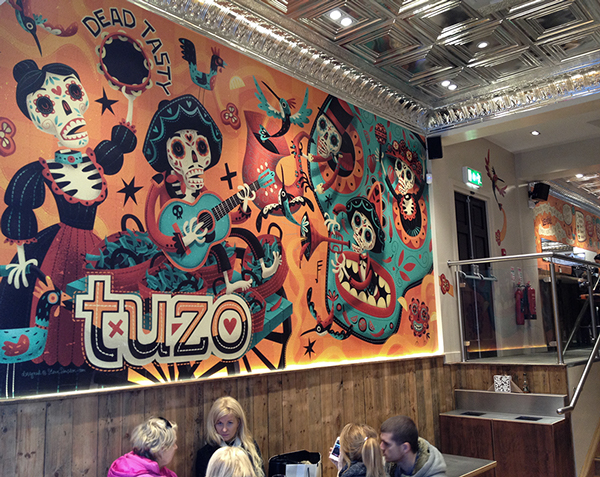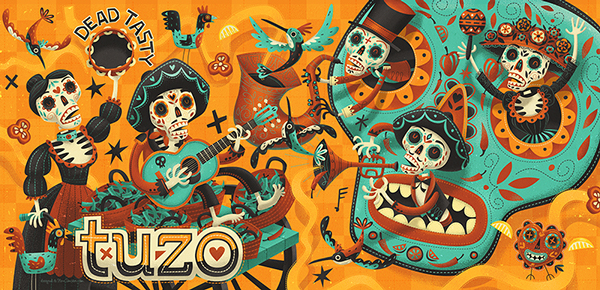 This is a mural for a Burrito Bar in Dublin called Tuzo. Besides the mural there is also a cool sign and some other stuff, read more about this project here.
Some really cool barcode designs by Steve Simpson. Now you've probably seen some creative and fun barcodes before, you tend to stumble upon them from time to time. The difference here is that these barcodes is fully functional and have been used on real products. You there are loads of demands on how a barcode needs to look and how to function and adding a cool design to that without leaving out the point of the code is not always easy. More cool barcodes by Steve here.
Designs for the cool table game Smorgasboard, there is plenty more to see from this fun project. Do so here.
Next up is the El Mariachi wine project. Some really cool wine bottles complete with charming heads on the top of each bottle. The label is just as cool and as you can see Steve Simpson got creative on the barcodes in this project too. Read more here.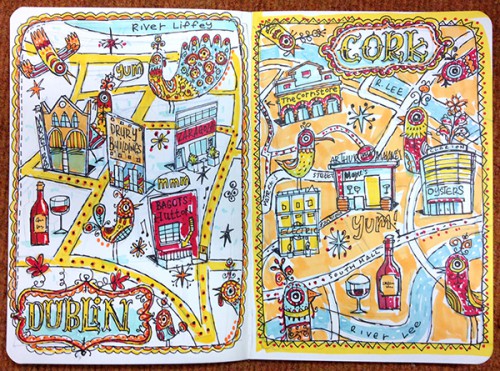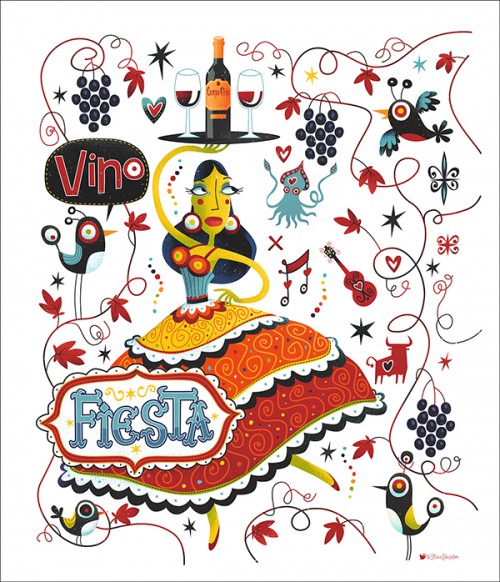 This set is made for the wine label Campo Viejo, the project included a few restaurants in Cork and Dublin where the theme was tapas. Steve Simpson made four different prints that was hung in each restaurants and a map so the customers could find their way to each restaurant involved. Two of the designs is shown here and some of the sketches by Steve that I think look pretty cool just as they are. To see all designs and more about the project head here.
About Steve Simpson
Steve Simpson is known for his hand lettered packaging designs, illustrated barcodes and whimsical characters. His style is inspired by the 50's advertising, folk art and the arts and crafts movement. He has won over 50 awards for his designs and illustrations. Steve Simpson is originally from Manchester in England but now lives in Dublin, Ireland.