Food dresses – vegetable made dresses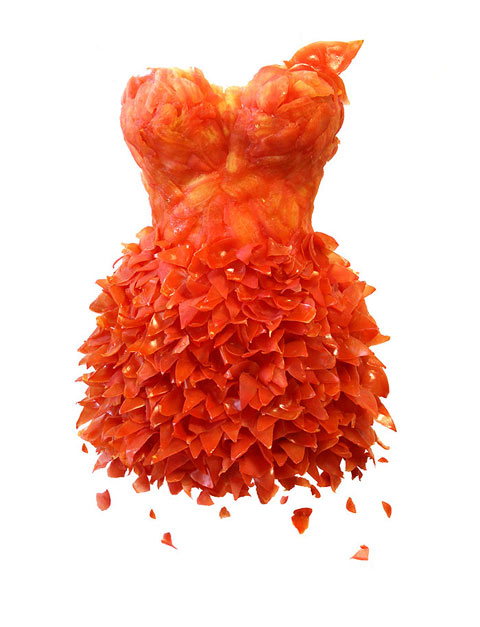 Food dresses may not be very wearable but these are quite spectacular even though you might not be able to wear any of them. These dresses in an ongoing art project by Yeonju Sung who is an artist with much focus on photography and what I am guessing a special relation to fancy food dresses.
The dresses in these photos are made by tomatoes, leeks and lotus root. I especially like the lotus root that really adds another dimension with its cool shapes, although it might not be too flattering since it will be a bit transparent.
If you are interested in reading more about Yeonju Sung you can visit her website, unfortunately there are not that much information but hopefully this will improve, until then enjoy these photos. Also guess whos going as a semi naked lotus root on his next party?