Food Flavored Soda from Lester's Fixin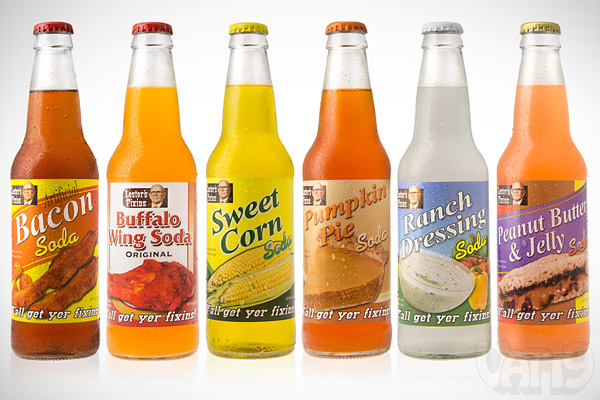 Food flavored soda might sound a bit interesting the first time you hear it. But hold on, does Ranch Dressing soda sound like something you would like to drink? And that is just one of the food flavored sodas that is available from Lester's Fixin, let's check out the others.
Now in a world where almost everything is available and the possibility to be able to sell it worldwide there are very few ideas that don't get realized by someone, and now food flavored soda is one of them. We have seen some weird things being sold from time to time. Just check out these food cufflinks or the Japanese water cakes.
Food flavored soda is one of those things. Lester's fixin is a soda brand that have made food flavored soda their thing. They have made a full range of food flavored soda. Just listen to these great flavors. Bacon soda, Sweet corn soda, Coffee soda, Buffalo wing soda or maybe you're in the mood for some Peanut Butter and Jelly soda.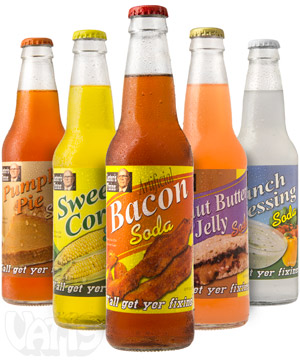 All these weird flavors might not be the next big thing but it sure is fun. And if I know myself I wouldn't be able to resist trying at least one of these if I ever ran into them.
Lester's fixin is available at Vat19 and maybe in your local soda or candy store if you want to try these food flavored sodas.