Food for Thought books in tin cans, feed your brain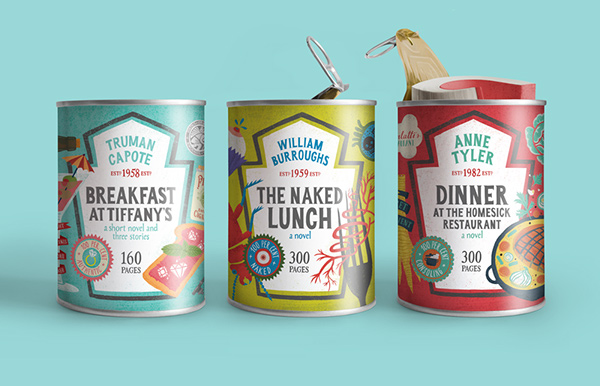 Food for Thought or books in tin cans, feed your brain.

Food for Thought book collection in tins is a concept made by Los Angeles based graphic designer Maria Mordvintseva Keeler. The idea is to package three classic book titles with edible names in classic tin cans. Each can gets an illustrated design that sheds a light about what each book is about without revealing anything of the plot.
But that is not all, instead of your usual nutritional value you can read on what other types of values you will get by consuming each book. Like you daily value of humor and irony, how many pages is ideal for each serving and so on.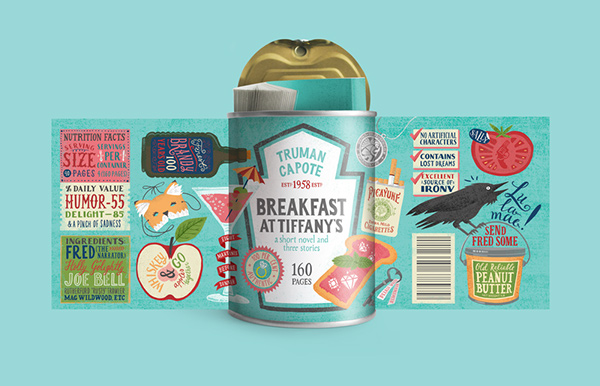 Absolutely brilliant concept, the three books designed are Breakfast at Tiffany's by Truman Capote, Naked Lunch by William Burroughs and Dinner at the homesick restaurant by Anne Tyler.
To read more about this project and see more photos visit the project here, for more of the work by Maria Mordvintseva Keeler go here.