Food Graphics You Haven't Seen Before by Jet Peters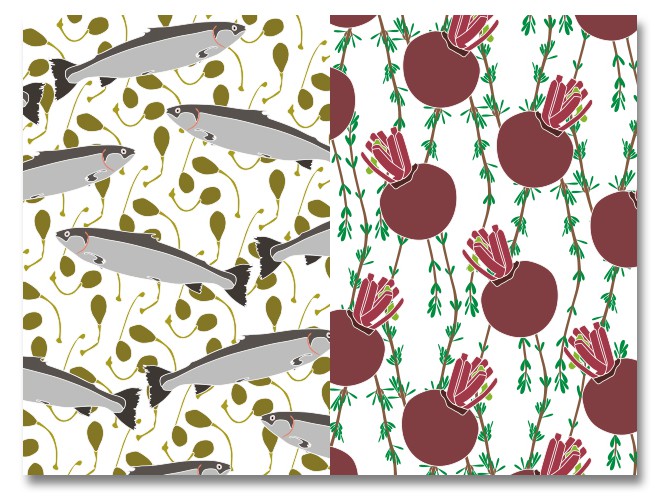 Check out some cool food graphics by Jet Peters, I'm pretty sure you haven't seen food graphics like this before.
I stumbled upon some really cool food graphics by Dutch graphic designer Jet Peters that simply had to be shared with you. What I really like about these ones are that they are not using the same foods that I'm almost getting tired of, like sushi and beautiful vegetables. These have a little bit of an unique touch that I really like.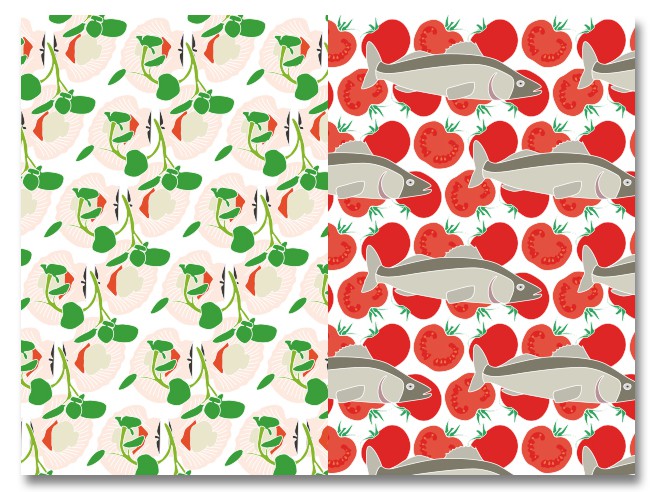 First pair out, love the fish and tomato pattern on the right side.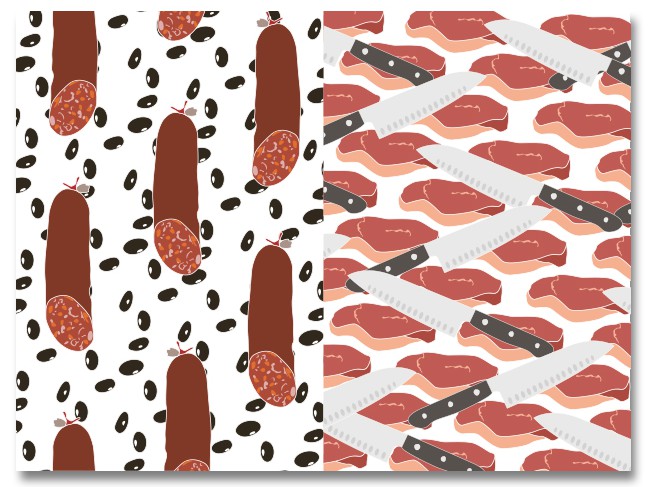 Meat, salami and olives and steaks and knifes.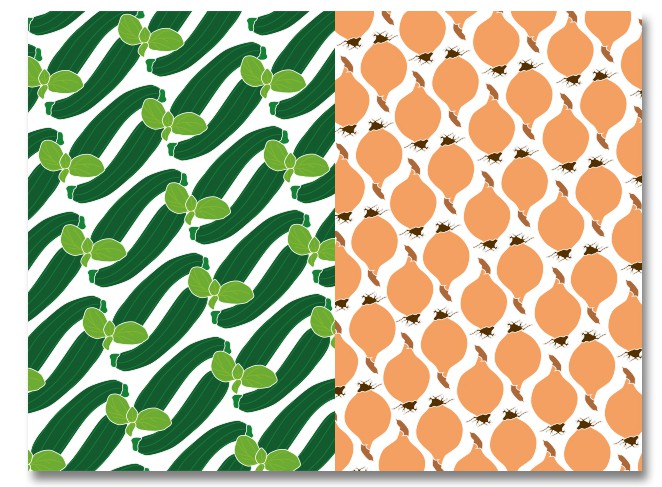 Zucchinis and onions.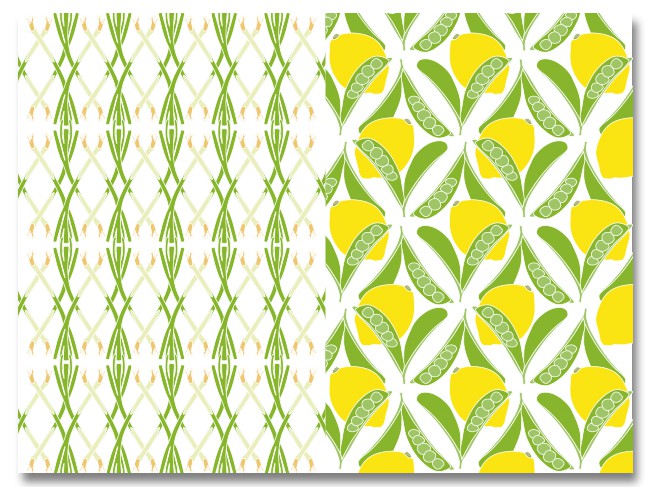 Not sure what the left is, peas and lemons on the right.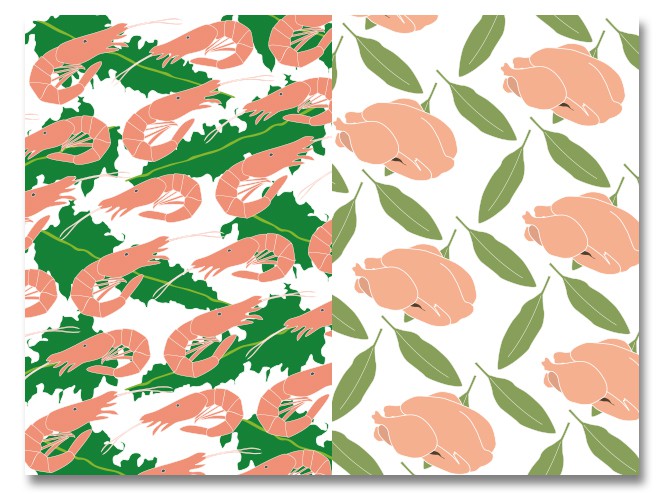 Shrimps and salad to the left, chicken and bayleaves on the right.