This is a real photograph of 98 perfectly cut pieces of unprocessed foods. The photo was created by design studio Lernert & Sander for the Dutch newspaper De Volkskrant and their special food issue.
The pieces of food measure exactly 2,5cm and are perfectly aligned, and yes it is a real photo. Lernert & Sander are selling a limited number of signed prints of this photo if you're must have it at your wall at home.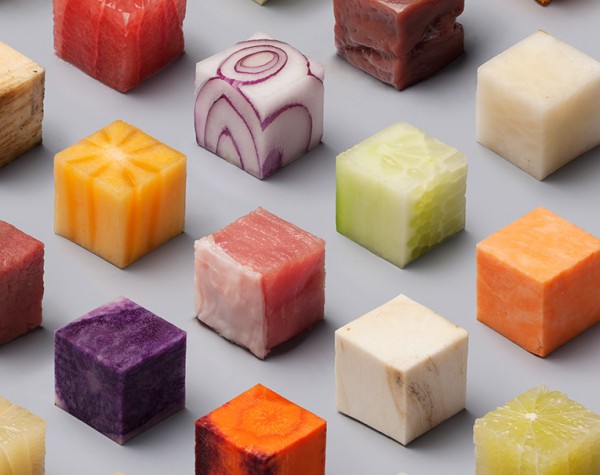 About Lernert & Sander (from LernertSander.com)
Ever since they began collaborating in 2007, the artists and filmmakers Lernert & Sander have been known for their high-conceptual art films, eye-catching installations and keen fashion aesthetic. Driven by their cheeky sense of humour, Lernert & Sander's simple yet stunning approach has earned the duo numerous awards, international accolades and industry-wide recognition. They live and work in Amsterdam, the Netherlands.