Food Podcasts 2015 what to hear this year
Food Podcasts, if someone would have asked me to listen to radio about food a few years ago I probably would have been hesitant to say the least. But nowadays I'm hooked and even though I listen to all sorts of podcasts there are a few that are focused on food that I tend to come back to.
Now this is a personal list of my favorites that I have tried and like, there are some other food podcasts out there that are popular. But some things you like and some you don't, especially with podcast I think that it is harder to become addicted. A subject can be interesting but if you don't like the voice its almost impossible to keep listening so one person's greatest podcast could be unlistenable for your best friend.
Also, podcasts are free so if you find one you like from my list, rate it on Itunes, buy the stuff they are promoting so we can all keep enjoying this great medium. Now heres my favorites, and please leave anything I missed in the comments.
By Zach Brooks of the Midtown Lunch blog Food is the New Rock base their food podcast on the thesis that, well food is the new rock. Zach and usually a friend of his talks to musicians about food or chefs about music.
Highly entertaining and funny, expect talks on how to win at the Chinese Buffet, what is on the artist rider and how to deal with vegans. Only downside could be a bit bad sound quality at times.
Guests are usually great, some of the people featured have been Marcus Samuelsson, Action Bronson, Ludo Lefebvre and Moby.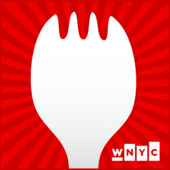 With the tagline, it's not for foodies, it's for eaters it is impossible not to like Dan Pashman and his food podcast The Sporkful. Episodes can be about almost anything food related and each episode is given a title you can't resist.
How about the episode "Why Mac and Cheese is like Hall and Oates" or "Marc Maron's drug of choice is Sausage Gravy and Biscuits".
The Sporkful have also been nominated for a James Beard award.
The Splendid Table is all about cooking and eating or as the tagline says. "A show for you who love to eat".
The show is hosted by wonderful Lynne Rossetto Kasper who lets her love of food shine through to anyone who is listening. Helpful cooking tips, recipe ideas and knowledge on various ingredients.
It is almost impossible to not get a craving for cooking after listening to any of these episodes.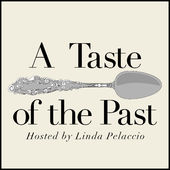 A weekly journey through the history of food, that is the theme for A Taste of the past. Interviews with authors, scholars. Discussions on food culture throughout the history of food.
Hosted by Linda Pelaccio who explores the relation between food and culture, expect to learn stuff.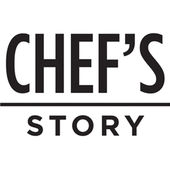 Dorothy Cann Hamilton speaks with great chefs and stars of the food world. Discussions about memories, inspiration, creativity. Truly great guests like Sean Brock, Dan Barber, Ruth Reichl and tons of more.
Dorothy Cann Hamilton founded The French Culinary Institute in 1984 and is a major person in the American food world.
Always great talks but unfortunately the sound quality is a bit on the bad side from time to time.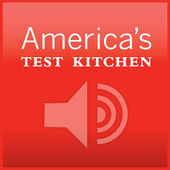 America's test Kitchen is what it says, a real test kitchen dedicated to bring you the best recipes for your favorite foods. The podcast is about food and recipes in general and you will learn a lot and get great recipes and cooking tips.
Stuf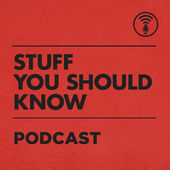 f you should know
Stuff you should know is not a food podcast, it's a podcast about anything, or about Stuff you should know perhaps.
Hosted by Charles Bryant and Josh Clarke they are passionate about teaching you stuff and a lot of that stuff is about food. Each episode is focused on a single subject and you are guaranteed to learn a lot, this is the one show I never miss an episode of.
How about episodes like "How Sushi works", How Ice Cream works" or maybe "How cinnamon works", try it out. You won't regret it.
.