Food Sculptures by Dancreto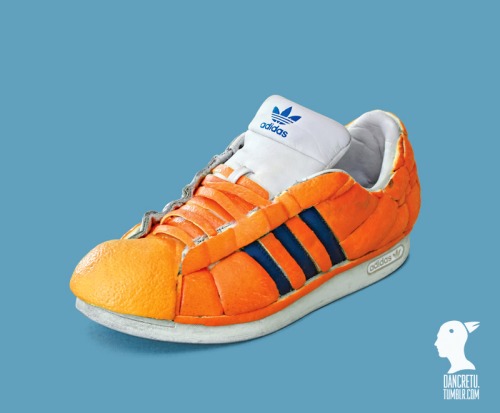 Some great food sculptures by artist Dancreto.
Dancreto is the name of an artist (as far as we know) who has also blessed us with some really cool food sculptures.
He uses the shapes and textures of food to make images of humans, cameras, shoes and lots of other stuff with the twist that everything is made with some sort of food.
Dancreto has made a lot of these which you can take a closer look at the Tumblr blog page.