Food Skateboards – If You Love Food and Skating You'll Love This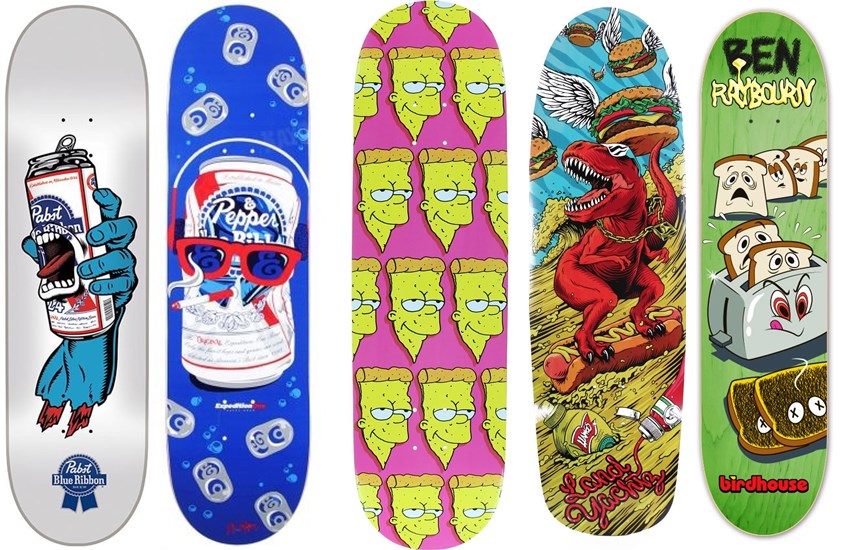 A while back I wrote a post all about food skateboards. It turns out I only covered a few cool food skateboards back then. So the time has come to check out some more of the same, food skateboards. Because if you love to eat and skate you'll love this.
Food skateboards, food and skateboarding, what more can you ask for? Personally, I more or less have given up on skateboarding. I guess you eventually grow out of it, at least I did. I do still love the skateboarding culture and one of the best thing about it is that is packed with amazing graphic design. Many great artists have made themselves a name by designing skateboards.
But this website is supposed to be about food. So to able to squeeze in some skateboarding in here I need to make it about food. As it turned out that's not hard at all. There are tons of great looking skateboards that are in some way inspired by the world of food and drink. Like I already mentioned I even made a list like this once before. Since then there has come new and even greater designs and I discovered more of these cool food skateboards. So, time for another collection of great food skateboards, enjoy!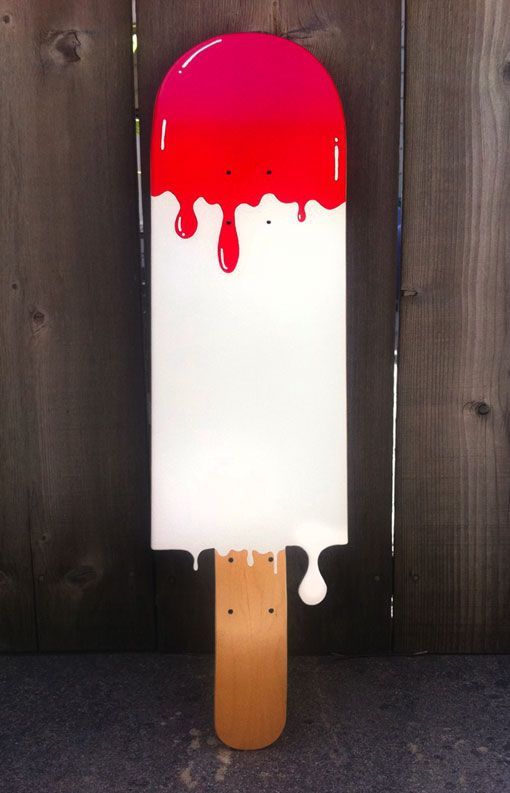 This one is a bit out of the ordinary, those flips might be a problem, but it looks cool. (source)

A really cool PBR can.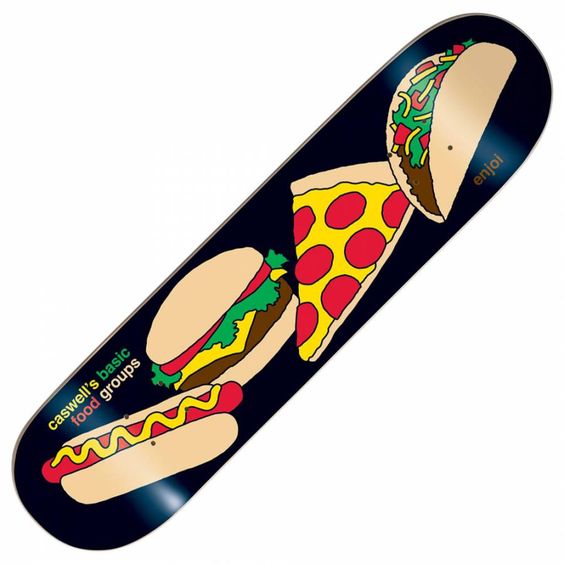 Enjoi skateboard comes with Caswell's basic food groups.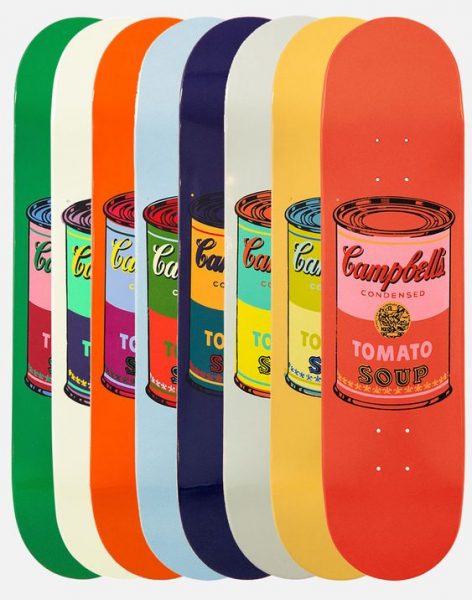 Can't have skateboarding without art. Here the Andy Warhol legendary Campbell's prints.

Bart Simpson as pizza on a skateboard. What's not to love. (source)

Another one from Pabst Blue Ribbon, here in combination with the Screaming Hand from Santa Cruz Skateboards.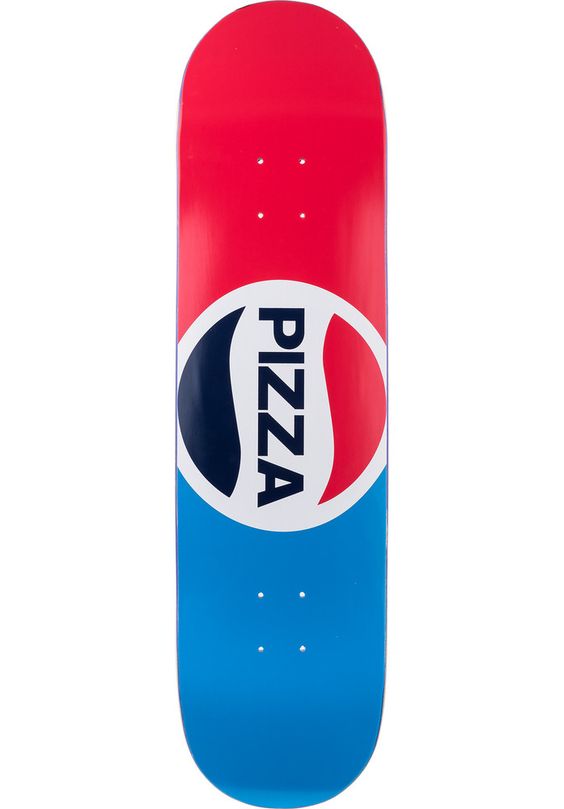 Pepsi and Pizza, on a skateboard.

Jimmy McDonald from 5BORONYC got some great bubble gum graphics, and a fly…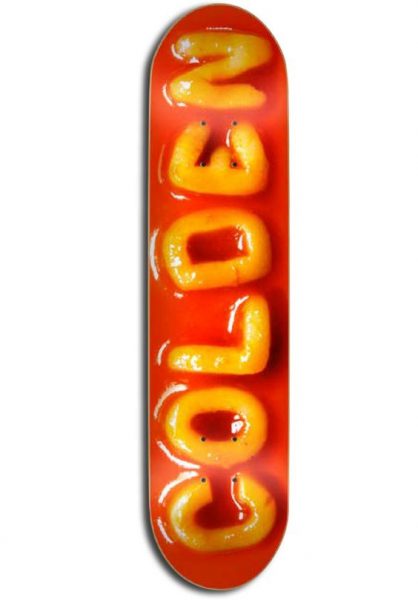 Love alphabet soup? You will love this skateboard.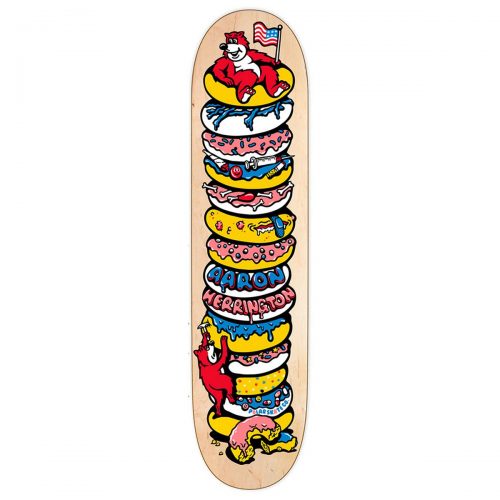 Aaron Herrington loves his donuts. Great design and perfect for a food skateboard.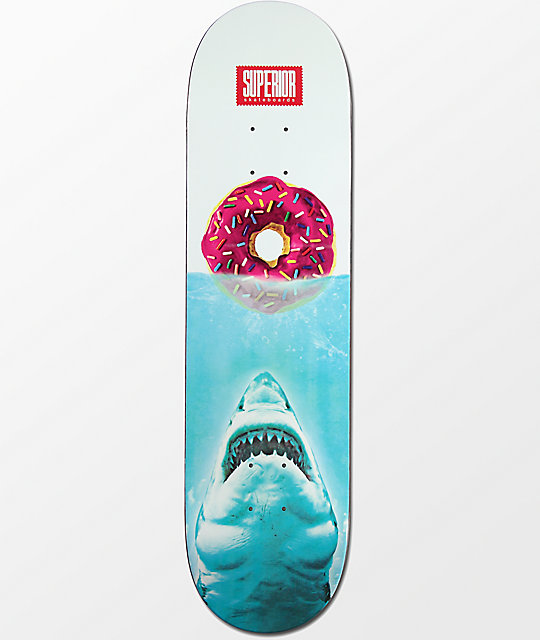 That type of design that puts a smile on your face. A tribute to both Jaws and donuts.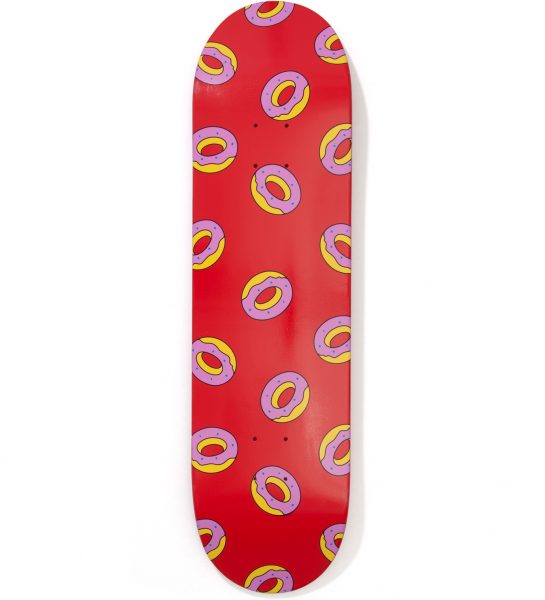 More donuts, but these do look a little on the thin side right?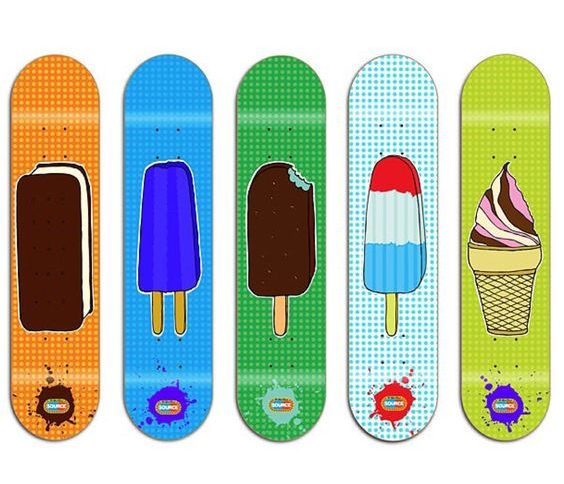 Ice cream skateboards. They all look great. (source)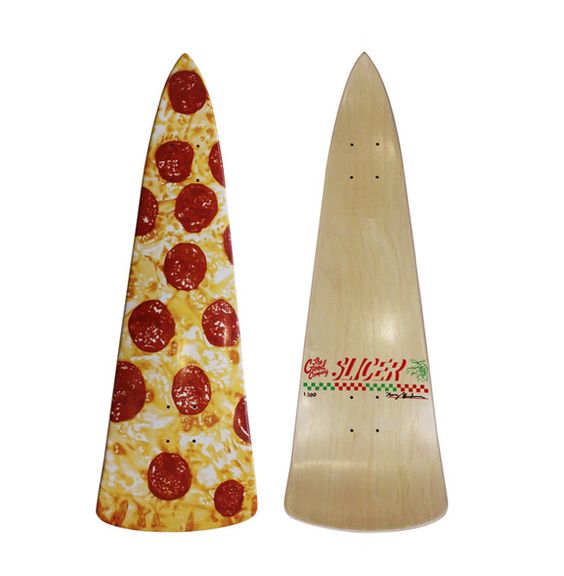 This one is more art than actually usable, even crazy dangerous. Image this one coming flying down a hill. You don't want to be the one who catches it.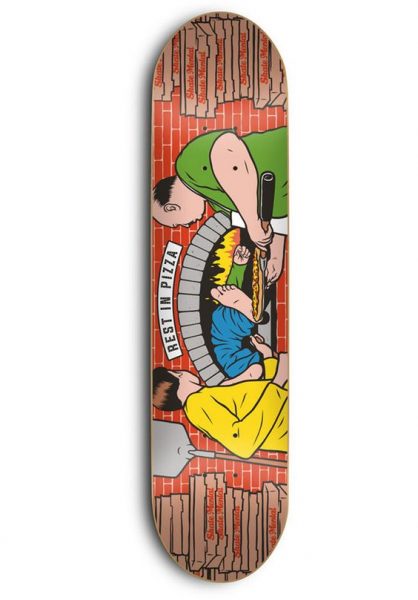 Love this design, it's about death and pizza.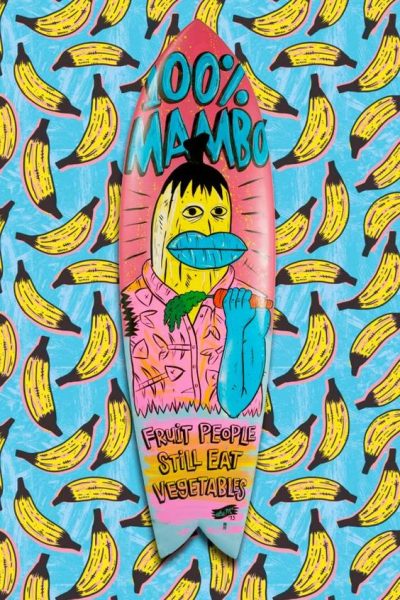 Fruit people still eat vegetables.

How can you not love this one? A T-Rex surfing on a hot dog.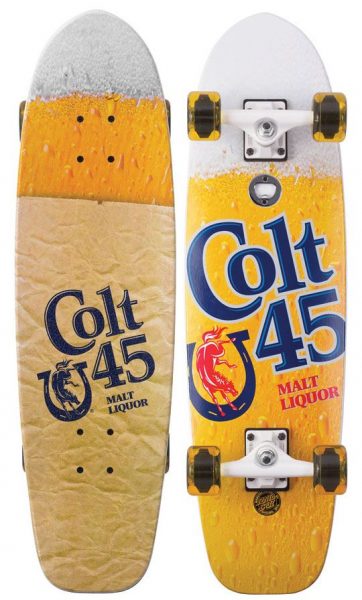 Colt 45 for the heavy drinker.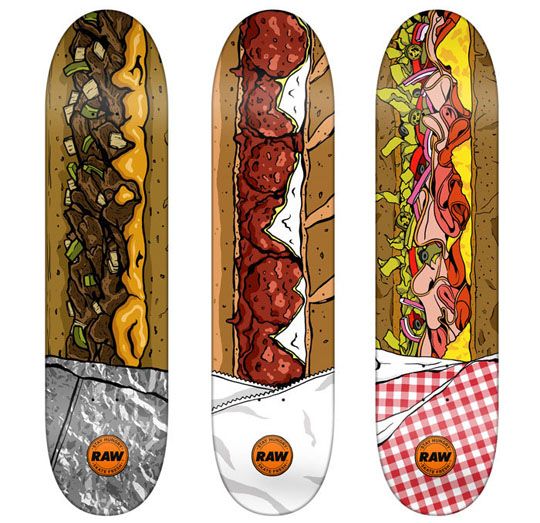 Need a sandwich, these Subway style food skateboards do look kind of cool.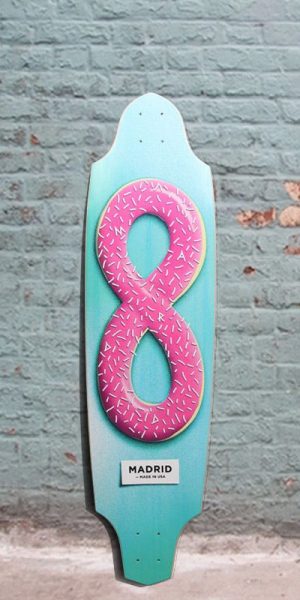 Even more donuts.

Don't be bread, in that case, you're toast.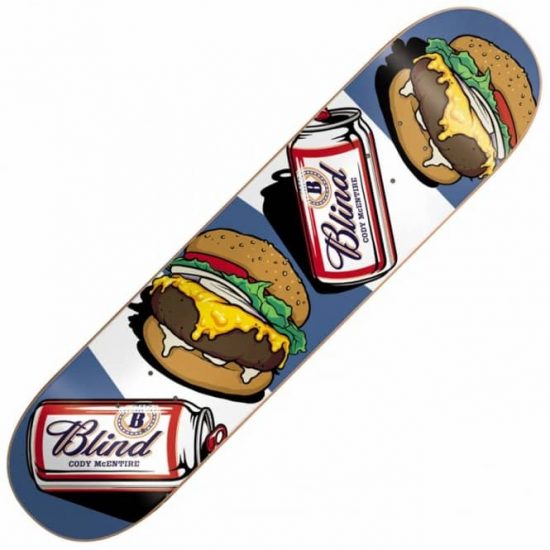 Another great food skateboard design from Blind.
At last, I simply had to share this image, it's not a skateboard but it sure is about food. At least if you consider donuts food. How could you not want these wheels on your skateboard?