Food Themed Garbage Pail Kids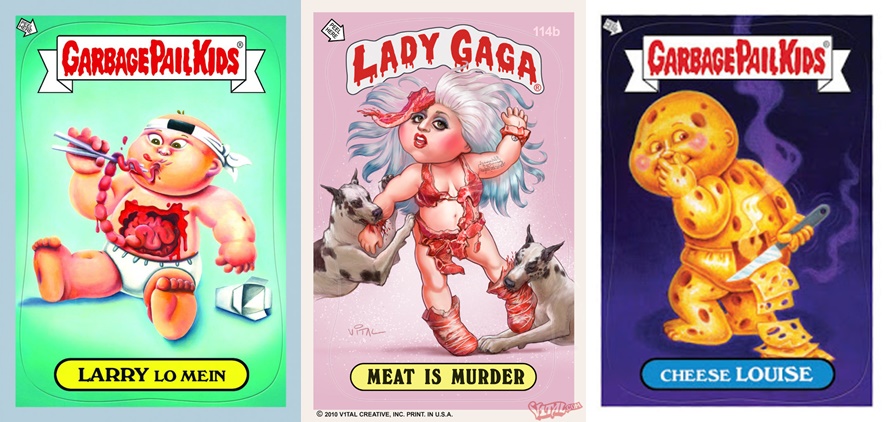 Food Themed Garbage Pail Kids, could things get any better? Not really, check out our collection of food themed Garbage Pail Kids now.
Garbage Pail Kids is a truly fond memory for many of us. A few weeks ago I went through my old collection of Garbage Pail Kids (yes I still have them, lucky me!) and since I've grown up and become more obsessed about food culture than collection weird cards I discovered that there were a bunch of these cool cards that had food as a theme. So after scooping through my own collection and then getting a bit more obsessed, this time about finding food themed garbage pail kids I felt that you should be getting in on this treat as well.
So here it is, my collection of Food Themed Garbage Pail Kids. Oh, not all of these are vintage, some are actually newly made for Internet use only but they were too cool to leave out, so enjoy! (Each name contains a link to my original source.)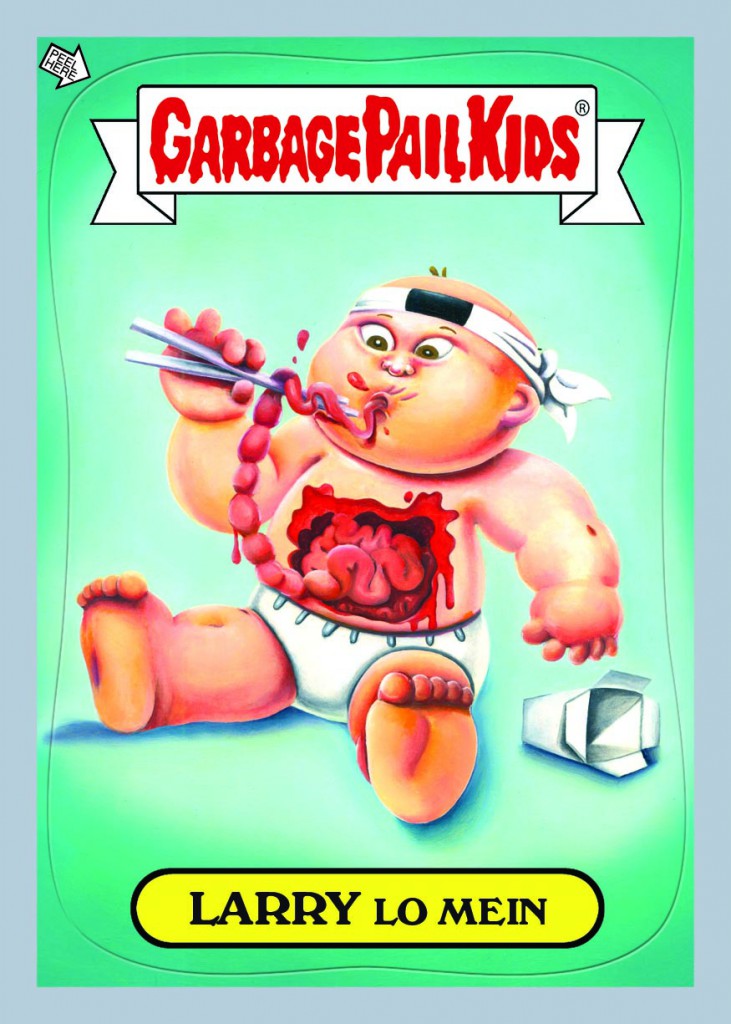 Larry Lo Mein is a classic, eating noodles out of himself.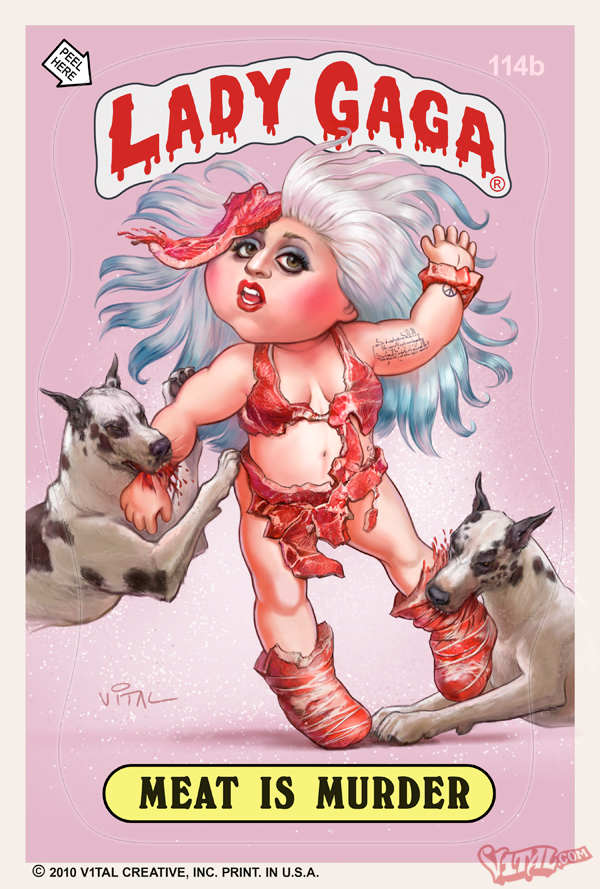 Lady Gaga – Meat is Murder, one of the more moderna ones and of course inspired by her viral meat dress a few years ago.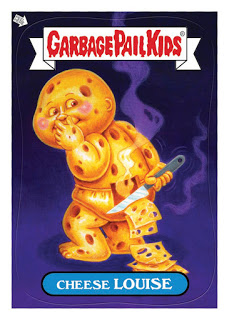 Cheese Louise, it's a great thing to always have some stinky cheese at hand.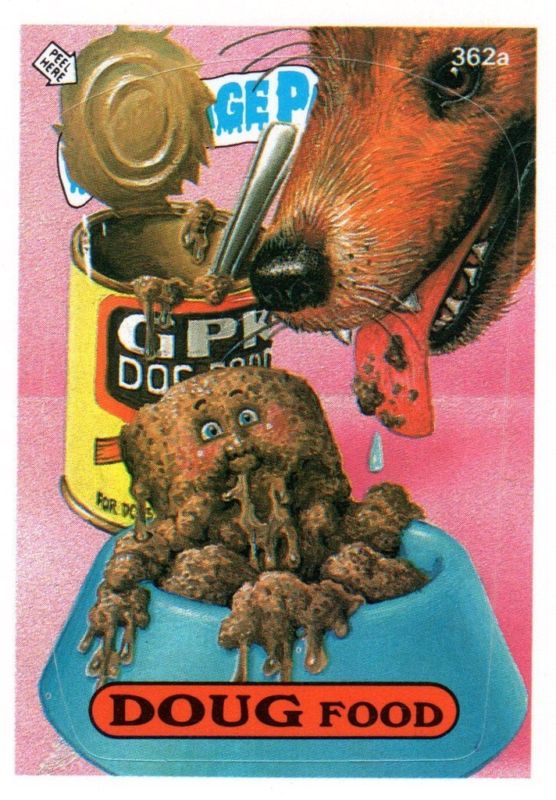 Doug Food, it's not easy being dog food, especially not when you're about to be eaten by some sort of wolf dog.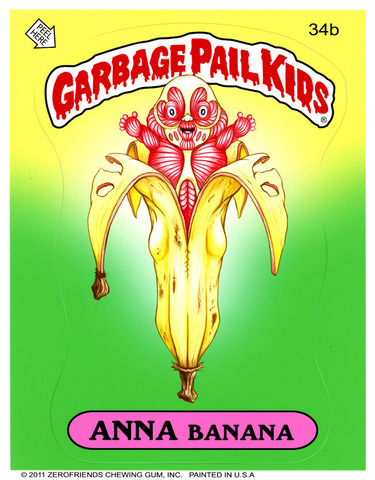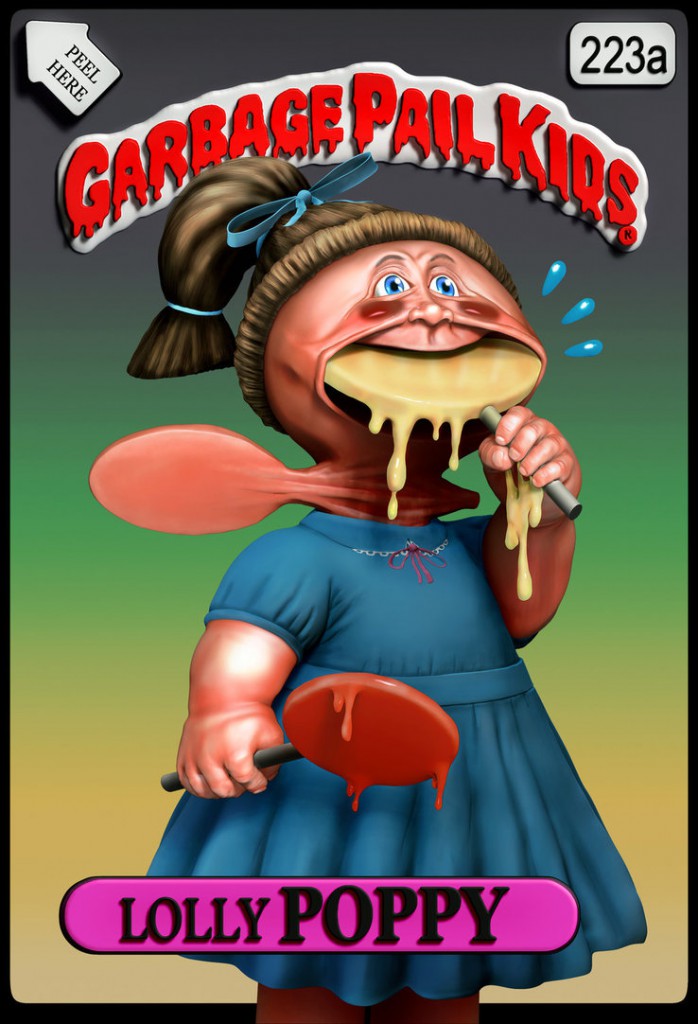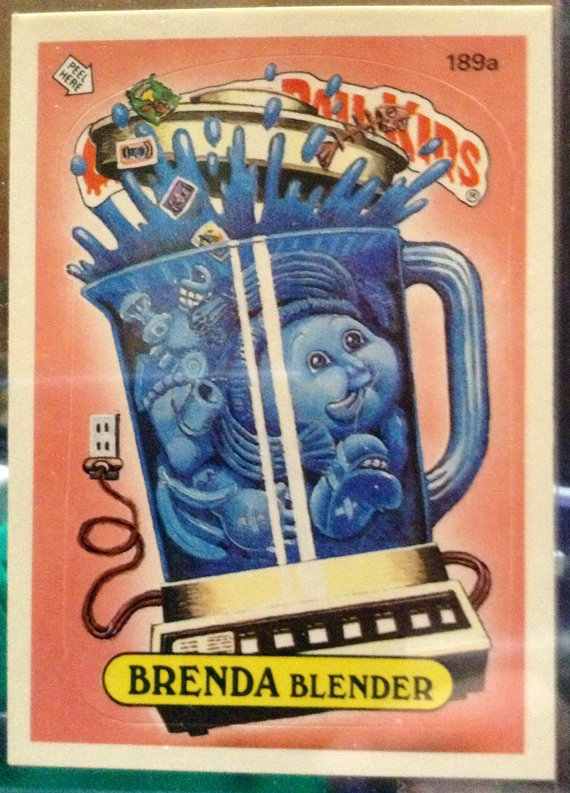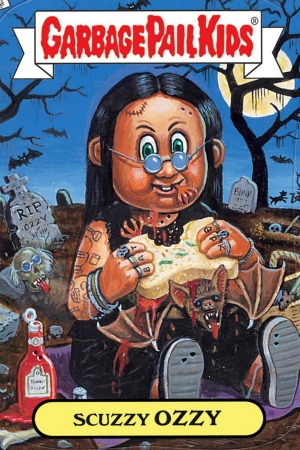 Scuzzy Ozzy, goth is in. Always.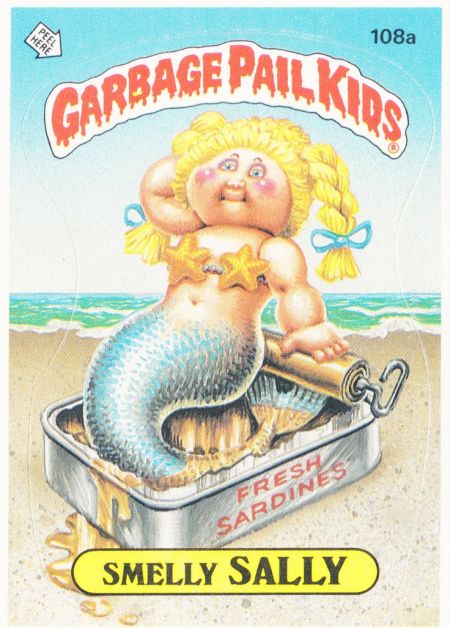 Smelly Sally gives you a less romantic take on mermaids.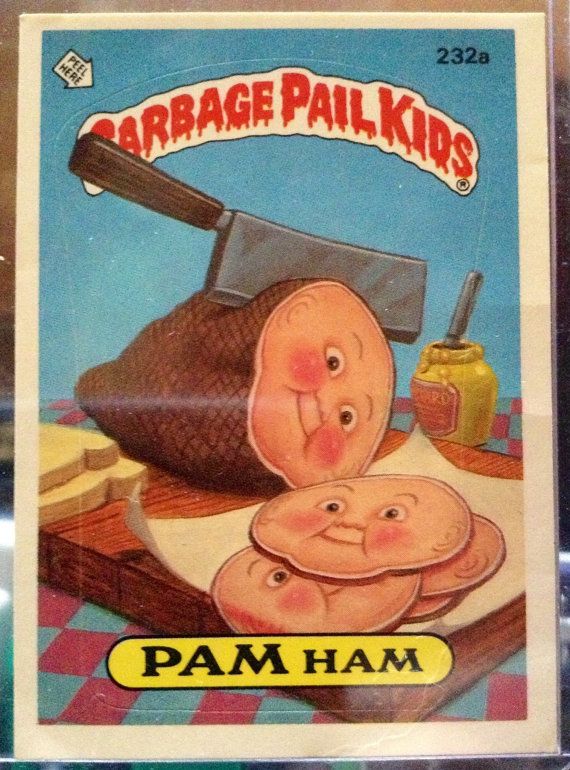 Pam Ham, nothing like a cold slice of ham with a personal touch.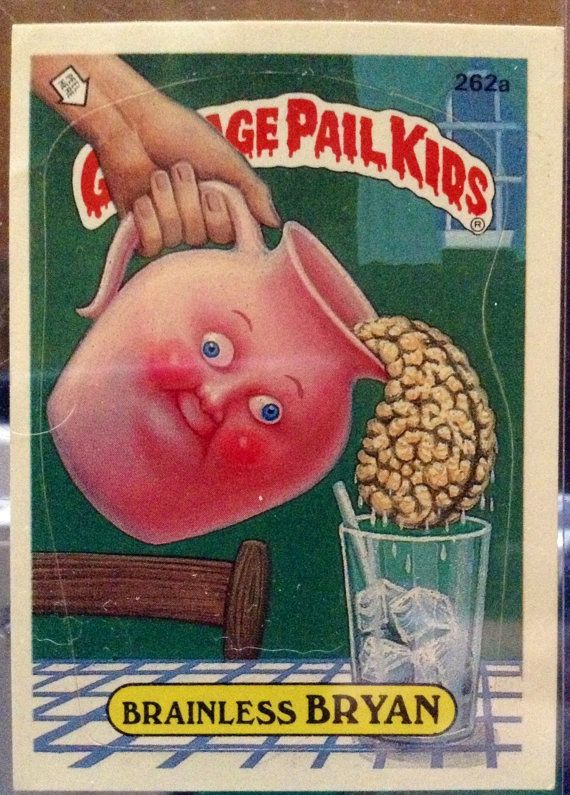 Brainless Bryan, chilled brain. Yum.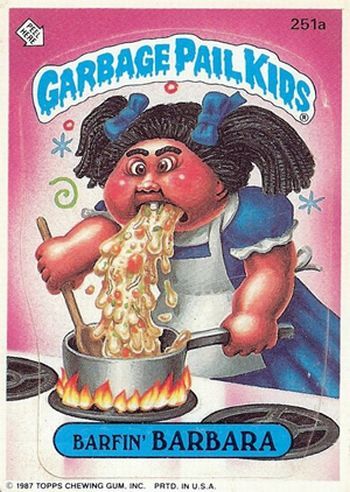 Barfin' Barbara is cooking up something nice for dinner.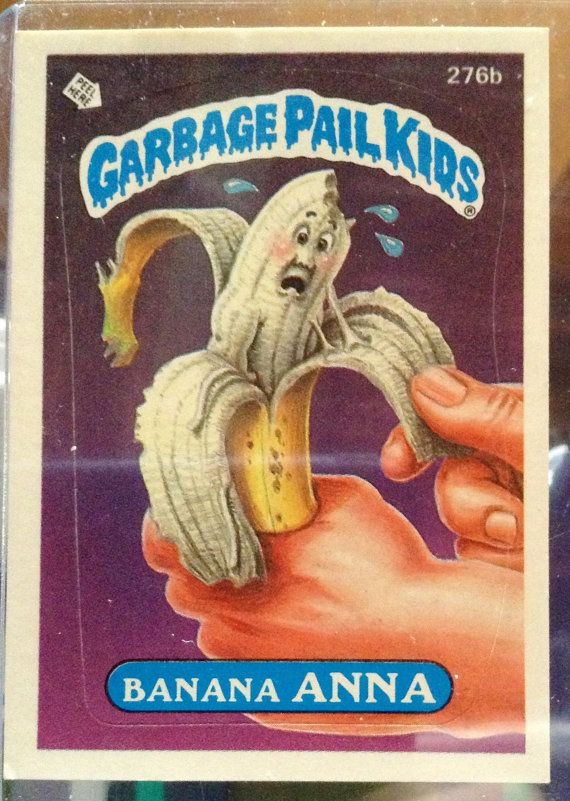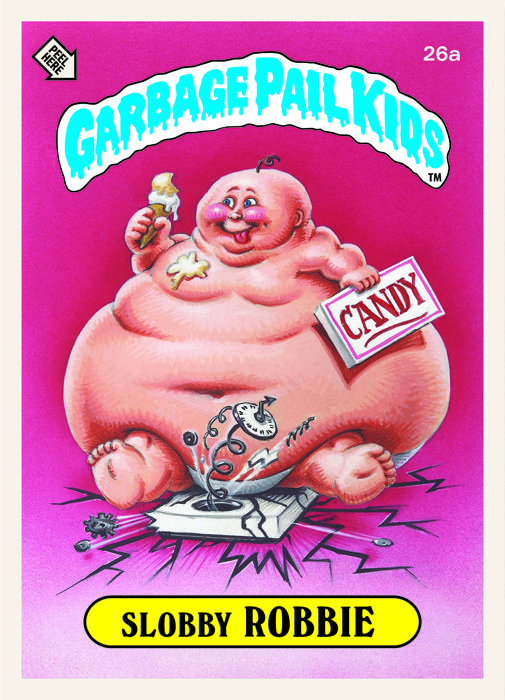 Slobby Robbie, a classic one.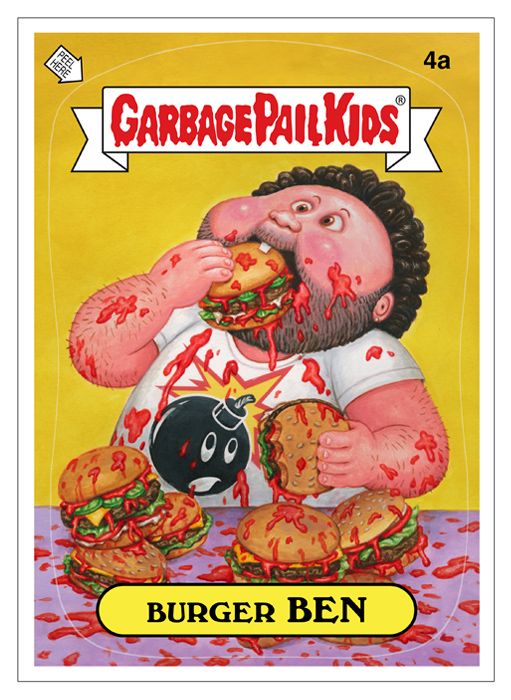 Burger Ben is a new one. I don't remember any Garbage Pail Kids from back in the day with The Hundreds t-shirts on.