Franklin Barbecue Cookbook is coming, check it out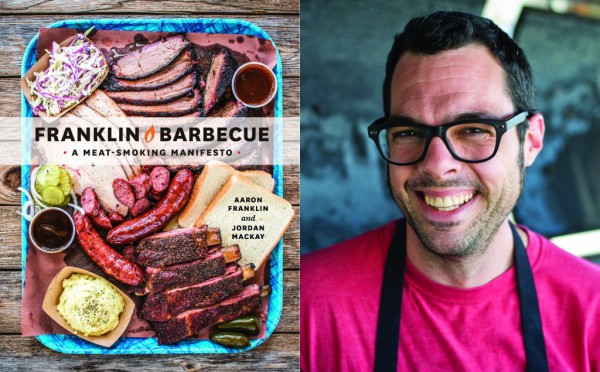 Franklin Barbecue Cookbook is coming, check it out and see some great cooking videos from Franklin Barbecue.
Franklin Barbecue the popular Austin Barbecue restaurant are releasing a cookbook. Learn how to cook like the founder Aaron Franklin at their famous restaurant.
In the book Franklin lets you in on the secrets of great barbecue, like how to build your own smoker, finding and using the right wood, lighting the perfect fire, learn to know how to pick your meat. And of course recipes of truly great barbecue.
The Franklin Barbecue cookbook is released on 7th of april by Ten Speed Press and are available for pre-order at Franklins homepage and will be available where you get your books.
If you can't wait until april to learn some great barbecue techniques by Franklin Barbecue they also have a great Youtube series that will get you started right away. There are two clips below that you can check out but for more go to the channel and subscribe.