Freaky Veggie Chips Uses Weird Vegetables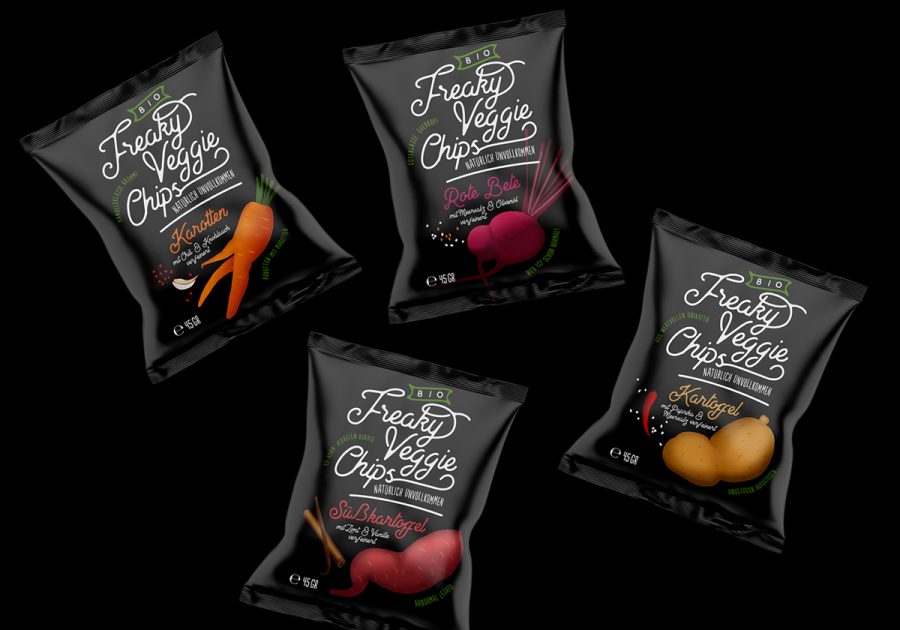 The new brand Freaky Veggie Chips plans to use the discarded vegetables, the ones who are too weird to make it into the store, a great idea and as a bonus, the packaging is kind of awesome as well. Let's check this out.
Freaky Veggie Chips is the creation of Tibor+, an independent freelance designer that produced some great stuff through the years. His latest creation is the Freaky Veggie Chips. Here the idea is to take care of the vegetables that are usually discarded, a great idea that comes in a great looking packaging, let's take a closer look at them both.
Freaky Veggie Chips
I'm not sure how aware you are of this. But the fact is that a big percentage of grown fruits and vegetables never make it to the store. Why? They are weirdly shaped, unripe, overripe, wrong color, shape or any other small problem which either makes it harder to process or will make us not pick it up in the store. You know, all those bell peppers that have the exact same size, shape and color in the store actually don't in the real world. Lots of the stuff we grow just gets thrown away.
Here is where Freaky Veggie Chips wants to come in. Buy up all these weird looking vegetables and turn them into delicious veggie chips.
Not a bad idea at all. This is far from the first project where this idea has been presented and I'm sure it's not the last. Problem is that most of the projects tend to disappear after a while. I am positive about it but I'll believe it once I see it in stores at a reasonable price. Now let's check out the packaging.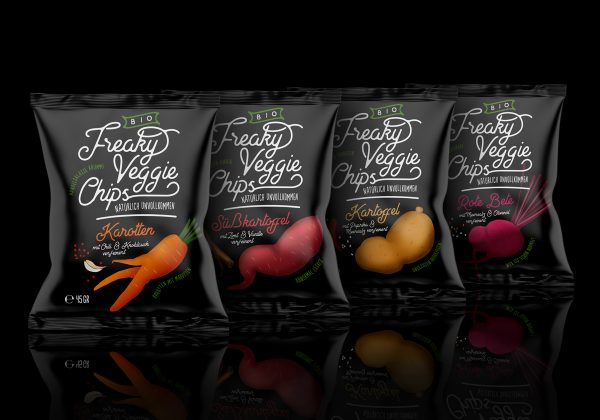 Freaky Veggie Chips Packaging
The chips come in a regular chip bag. Nothing wrong with that, they are both functional and we are already used to getting snacks in bags like that. The bag has a black base and on the top end, we find the Freaky Veggie Chips logo in bold white letters. Then there are nice illustrations of some freaky vegetables depending on what flavor there is. That the vegetables aren't perfect is actually a plus, in this case, it makes it just a bit more charming.
Hopefully, we will lower food waste in the future and hopefully projects like these will be part of the solution. Great work by Tibor+.
For more great food packaging make sure to check out my full coverage here.