Frozen Ready Meals That Actually Look Good – Check out Gourmade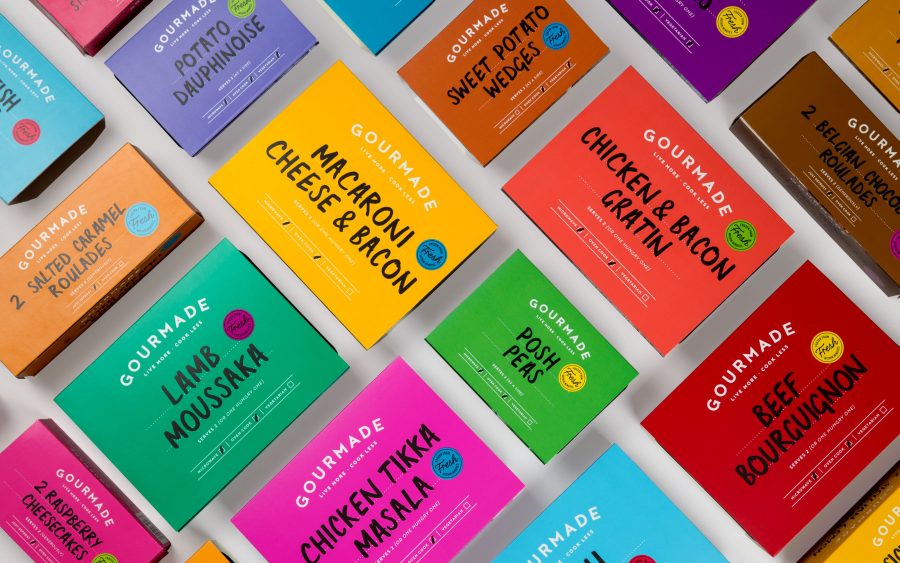 Frozen Ready Meals are as boring as it gets in food packaging. It looks like Gourmade is about to help change that, see how good these packagings look.
Gourmade is a new brand of premium frozen meals. With a brand new positioning, identity and packaging design by Robot Food, this brand will help make frozen ready meals look good.
Behind the brand are Jo and Glenn Devenish, they had identified a need for frozen food of better quality and variety than what you would normally find in stores. They started by buying up a small frozen ready meal company and got in touch with Robot Food.
Gourmade Frozen Ready Meals
What you see in the photos here is the result. A new brand for a new type of ready meals. What I like about this packaging is, of course, the colors. Bold and bright with nothing but the logo in white and what is inside the box on the front.
The food can only be seen if you slide out the packaging from within. Honestly, it's better that way. It's more or less impossible to make frozen food look good, so why bother? The important thing is that it tastes good once you've cooked it, and for whoever is selling it, that you can find it. With these colors, I'm guessing that this will get enough attention.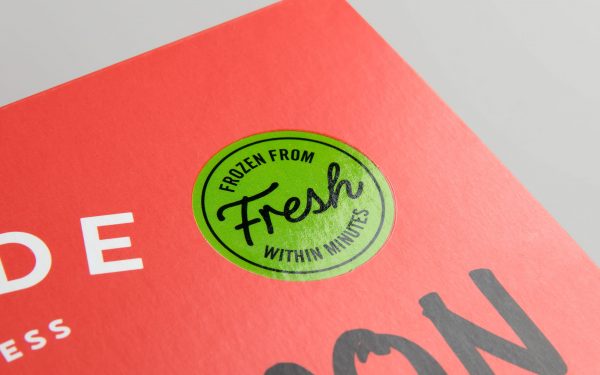 Another thing I like about Gourmade that I like is how they didn't use much storytelling, especially not in the names. A Chicken Tikka Masala is called just that. That's all it takes, we already know how it is supposed to taste.
But that's just one thing, Robot Food was more clever than that. Each box has a top flap that can be lifted. There you'll find one of those stylish photos of how the food will look on a good day.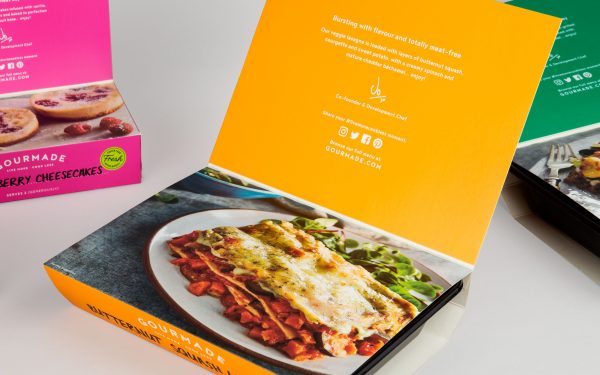 All in all a great project in a category that is often overlooked and desperately is crying out for better quality. Because it is worth mentioning, frozen meals can be good if you put enough good stuff in it from the start.
For more great packaging check out my full coverage here.