Fruit Swimwear Ads for this Japanese Underwear Shop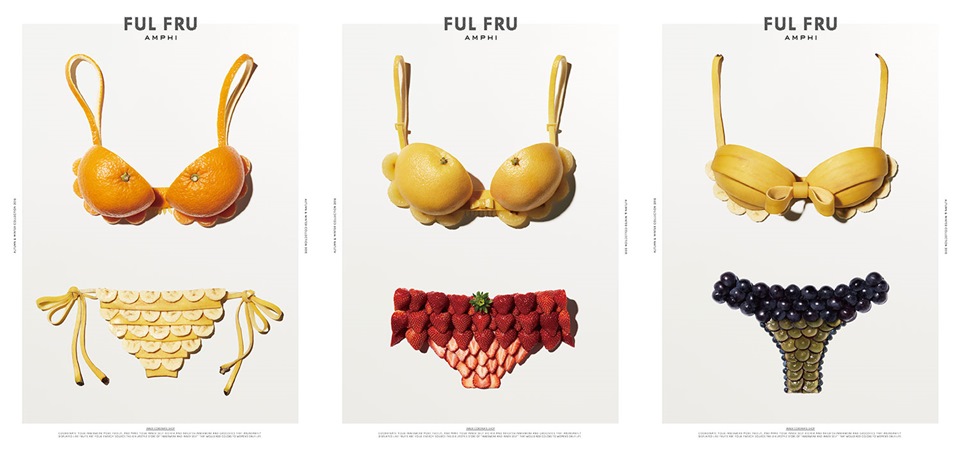 Fruit Swimwear is the latest craze in the days of food fashion, check out these cool fruit swimwear ads for the Japanese fashion shop Amphi.
These fruit underwear ads is made for the Japanese swimwear shop Amphi. The store seems to ship worldwide as far as I can see when visiting it online. Sadly these cool fruit swimwear kits doesn't seem to be available online. Now I'm not really in the market for a bikini this summer but if I were I would definitely want one of these.
But if you are in the market for a new one it could still be a good idea to check out Amphi, cool advertising should be rewarded right? Each set of bikini in the ads uses different fruits. For the tops there are bananas, cantaloupes, grapefruit and oranges. For the bottoms there are grapes, strawberries, mandarins and bananas being used. 
Below you can see all the ads in this campaign. Another thing, for some weird reason this is not the first time I've been writing about food clothing. I quickly checked what's already been posted here when it comes to food fashion and it turns out that I've put up quite the collection.
So for food t-shirts, vegetable dresses, cheese bowties and lots of other cool food clothes make sure to visit here.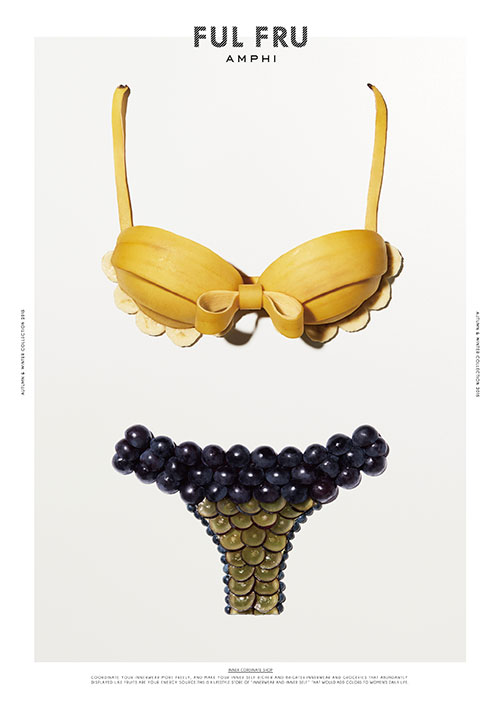 First one uses banana peels shaped into a top and whole and sliced grapes used for the bottom.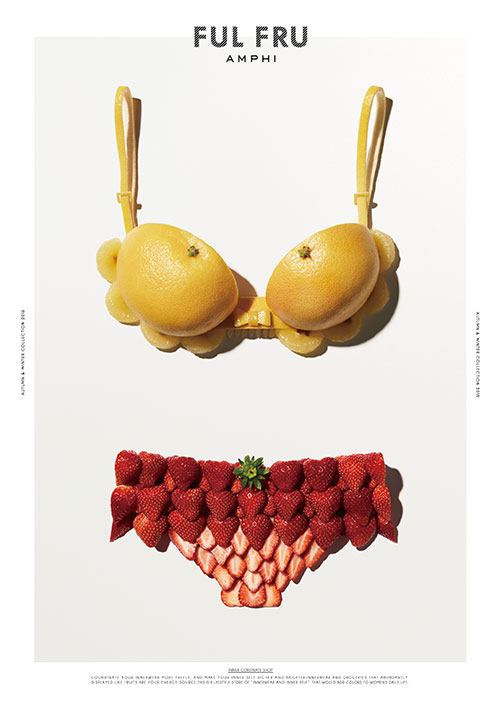 Grapefruit for the top and strawberries for the bottom.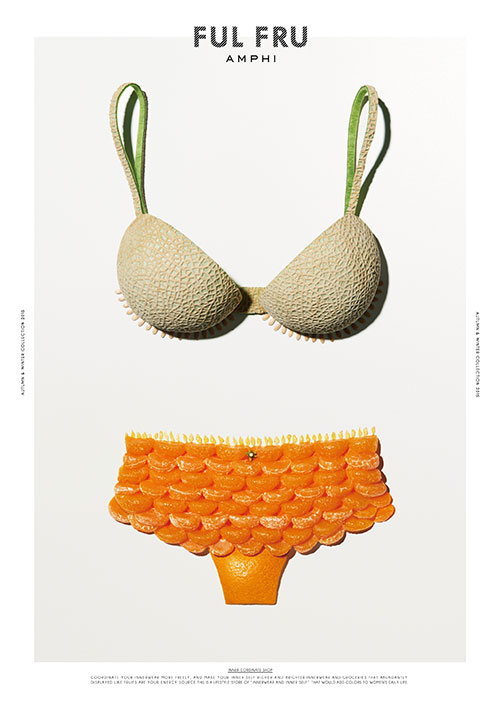 Cantaloupe for the top and peeled mandarins for the bottom.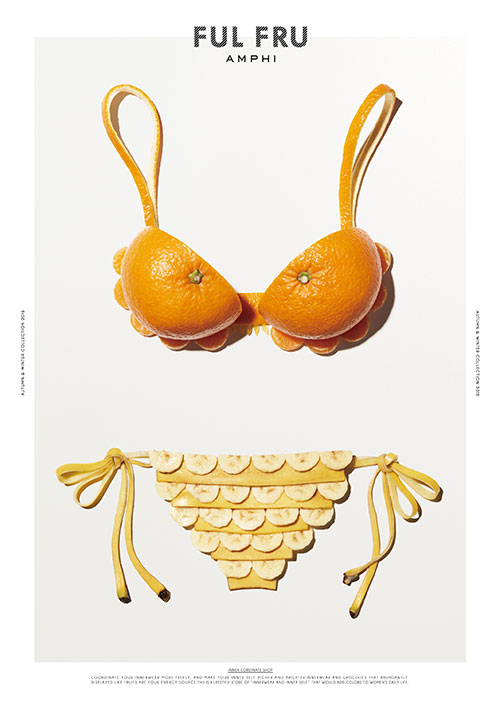 Lastly we've got oranges for the top and sliced banana peel and banana for the bottom.