Fruit Wares – Fruit Bowls shaped after real fruit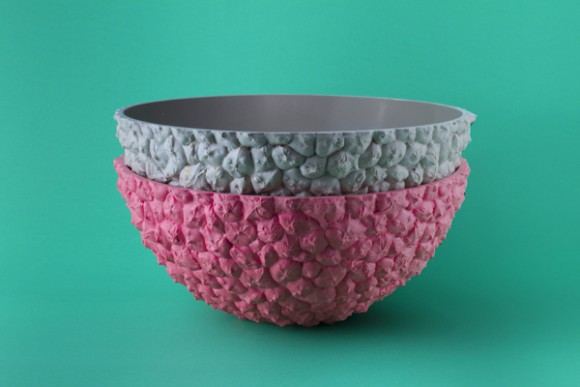 Fruit Wares is the name for a cool series of fruit bowls that uses the shape and patterns of real fruit in their design. Check it out below.
Fruit wares is a range of beautiful vases that uses the structure of fruit and vegetables in their design. Haven't you've always wanted something that has the same rough texture as the skin of an avocado? Well look no more, the Fruit wares uses avocado, pineapple, bananas and oranges to create their handmade vases.
The vases are designed by Mathery, an Australian design studio that also has some other cool food related designs that you should check out. If you would like to improve your collection of vases then they are available at Fruit ninja so go shop.