Fruna Candy Packaging from Peru Gets a Great Redesign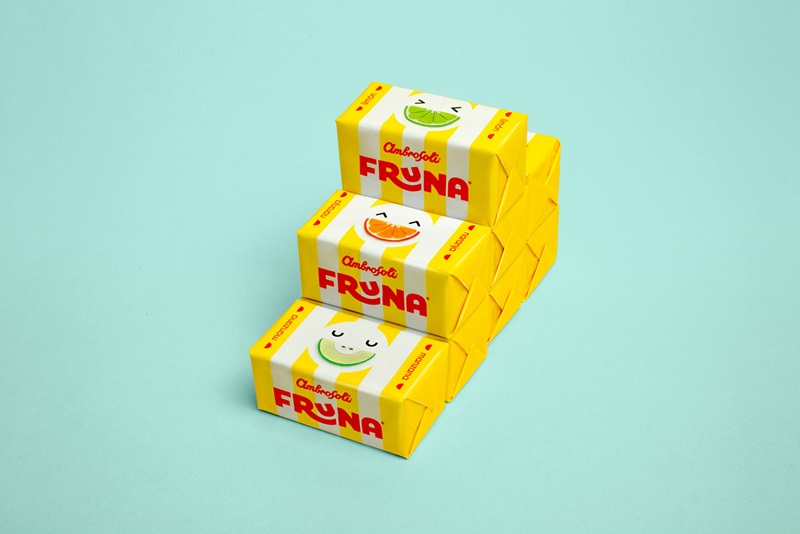 One of the most beloved candies is Peru is Fruna. The Fruna Candy Packaging just got a great redesign that you need to see.
Fruna Candy is a chewable candy. If I understand things right it is one of the oldest and most beloved candies in Peru. It's even so popular that the name Fruna have become the generic name for chewable candies in Peru.
The Peruvian agency Brandlab got the assignment to redesign the packaging for Fruna and made this great design.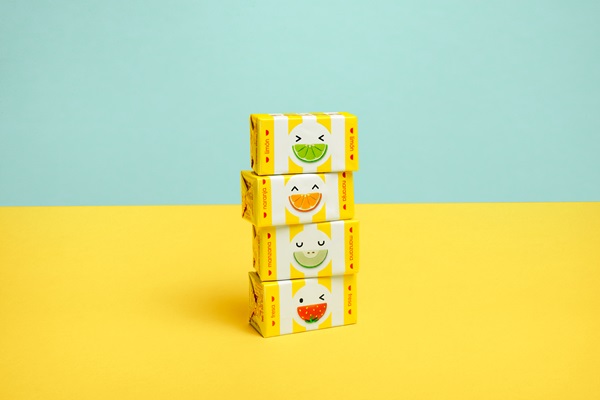 The base for the design is the yellow and white stripe pattern. The name and brand is printed with bold red color. Each flavor of Fruna has a pair of eyes and a piece of fruit that looks like a smile and also tells us which flavor it is. There are also sticks of candy which is designed in almost the same way.
I like everything about this design. The yellow and white makes it stand out and is easily recognizable. The fruit smiles looks fun and represents the flavor in a good way. It also pairs perfectly with the product, it looks like candy but it works just as good for adults as it does for children. Well done Brandlab.