Fun Chocolate Packaging Design With 80's Inspiration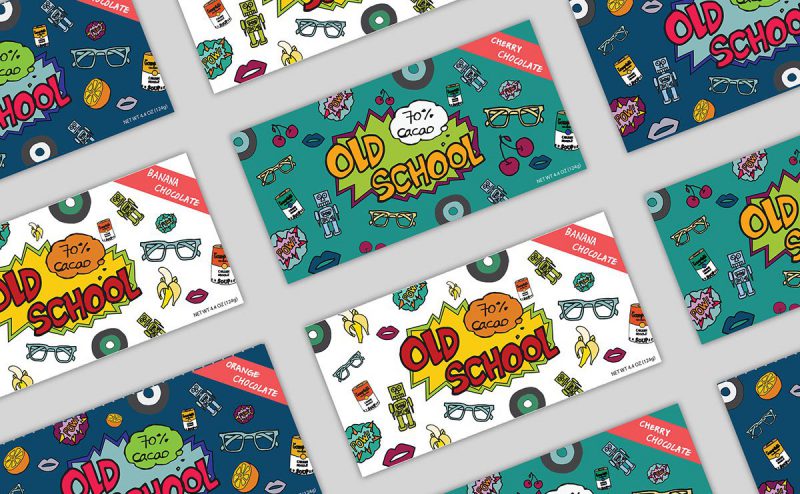 Check out this fun Chocolate Packaging Design, to me it looks like the artist is heavily influenced by the 1980's.
This fun chocolate packaging comes with plenty of colors and fun objects. The brand for the chocolate is called Old School and indeed it is.
The chocolate comes in three different designs and each bar of chocolate has its own color. The fun objects that is really the design is the same for each one. I think the design would have been more fun if each one was unique but I still think it's good enough.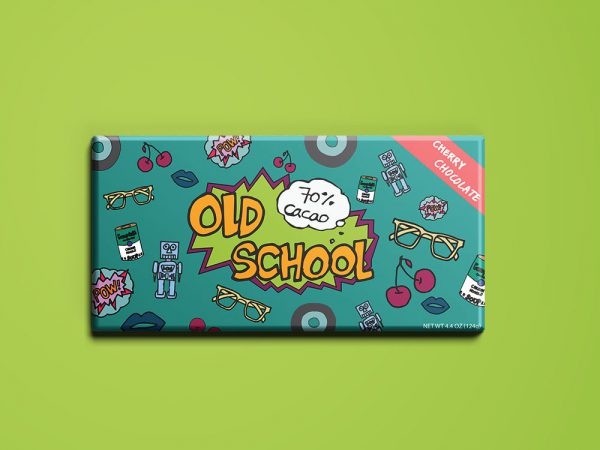 1960's vs 1980's
The design is made by Yewon Shin and she wanted to create a fund design. She takes inspiration mainly from the 1960's and she is incorporating objects and colors from that era. Especially the style of Roy Lichtenstein.
I'm sure that is the case but when I look at these designs I think 1980 way more than I think 1960. Which era do you think represent the design best?
Either way it looks cool so it doesn't really matter does it?