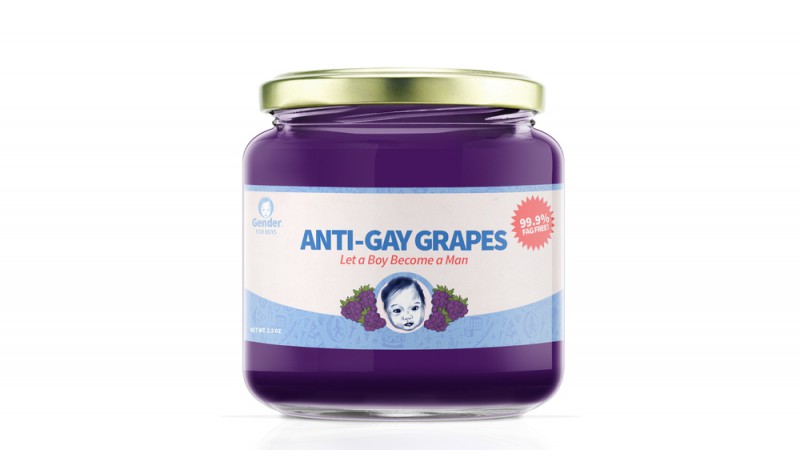 See this ad campaign for Gender baby food that lets you feed your children stereotypes. This is a campaign for Anxiety and Depression Association of America and you need to see this.
Gender Baby Food have made a series of baby foods that allow you to feed your children with stereotypes. The campaign which consists of a huge series of baby foods with names that will make you think a little bit extra on how you raise your child and the younger ones around you.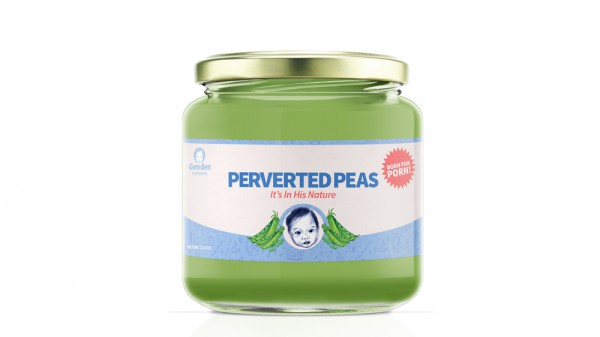 The names of the different canes of Gender Baby Food is provocative in just the right way, just listen to a few of these names;
Musclehead Mango: Do you even lift, bro?

Breadwinner Pudding: Don't raise a Stay-at-Home dad

Rough and Tough Rhubarb: Real Boys Fight Back

Perverted Peas: It's in his nature

Anti-Gay Grapes: Let a Boy Become a Man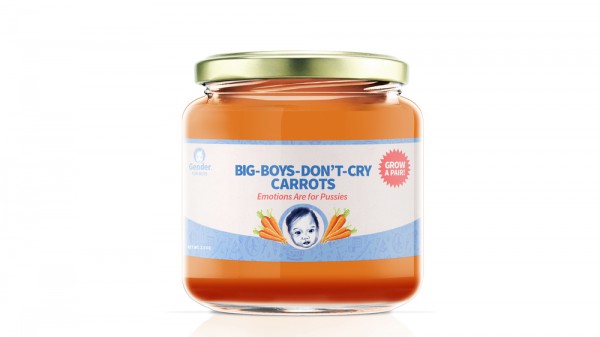 Now you wouldn't want to feed your child with any of these would you? The campaign is made for the Anxiety and Depression Association of America. I like the idea for this and how it is done but I'm sure this raises some tough questions in all of us no matter if you like the campaign or not. I'm not really sure how I feel about it myself which I assume is one of the points with it.
Below you can read the full statement that comes with the campaign, quoted from the Gender Baby Food website. For more info about the Anxiety and Depression Association of America please go here.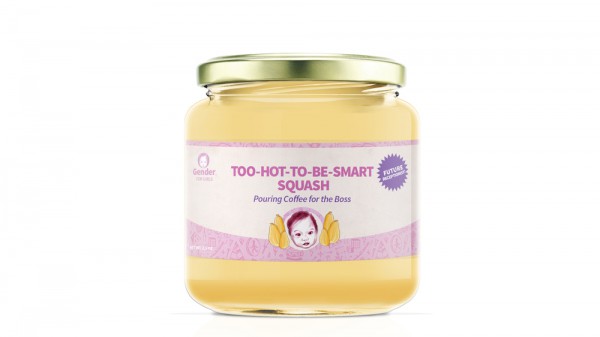 About the campaign (quoted from genderbabyfood.com)
Research has found that forcing kids to adhere to what society considers "masculine" and "feminine" can be detrimental to their physical and mental health. In fact, the constant pressure to keep their everyday life in line with society's gender norms produces significant anxiety, insecurity, stress, and low self-esteem for both boys and girls. But gender isn't natural or biological.
Gender is constructed by us.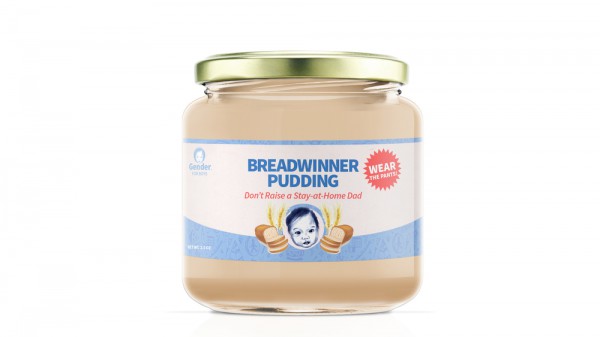 As parents and role models, our babies emulate our attitudes, mentalities, and behaviors from the day they're born. It is through the nuances of our prejudice and expectations that they learn about gender and how they should behave. By over-correcting their "un-genderly" demeanors, failing to address gender biases, or simply continuing to believe in the gender formula that society has rigidly created for us, we are perpetually feeding our kids fixed stereotypical notions that cause largely unacknowledged health risks.
By questioning all generalizations, tuning in to our own biases, and reinforcing behaviors that shatter gender stereotypes, we can start creating a world where boys can comfortably play with makeup without worrying about making their daddies mad, and where girls can be as aggressive, compelling, and bossy as they want to be without it reflecting a negative image on their "femininity".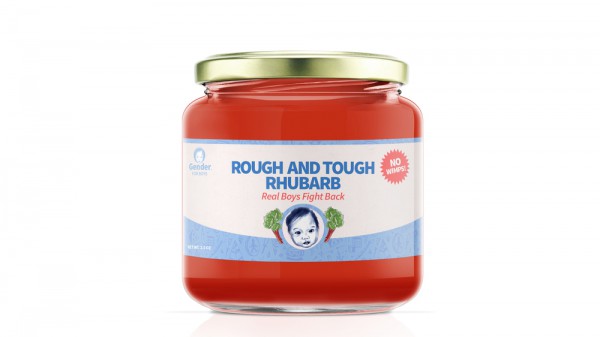 Change starts with us elevating our mindset. Change starts with you.
Stop feeding gender stereotypes to your kids.
Start feeding openness and discussion, and let your kids shape their own attitudes about what it means to be a man or a woman.
The Anxiety and Depression Association of America works to prevent, treat, and cure anxiety disorders and depression in children.
Donate now to support those affected by gender norms.