GH Cretors Popcorn Taste Test – The Mix Is The Best Ever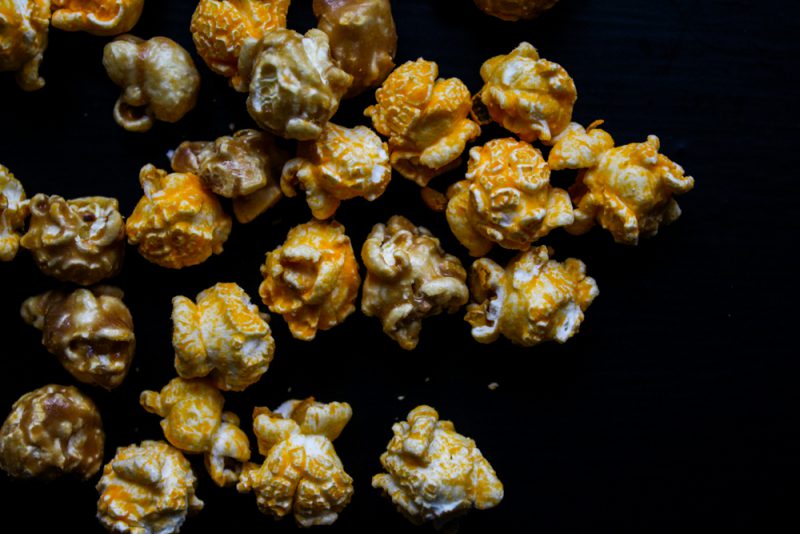 Let's put the GH Cretors Popcorn through our Taste Test. I test The Mix, buttery caramel corn and real cheddar cheese corn. Let's see how good they are.
I found these GH Cretors Popcorn the last time I was in the US. I have never tried any of the other flavors before either. However I do have a big love for popcorn, mostly the more traditional stuff though. My favorite is plain salted ones.
Since I'm about to review one of the types of popcorn from GH Cretors I thought it would be a good idea to share what this company is. So before I begin snacking let's take a short ride through the GH Cretors Popcorn history.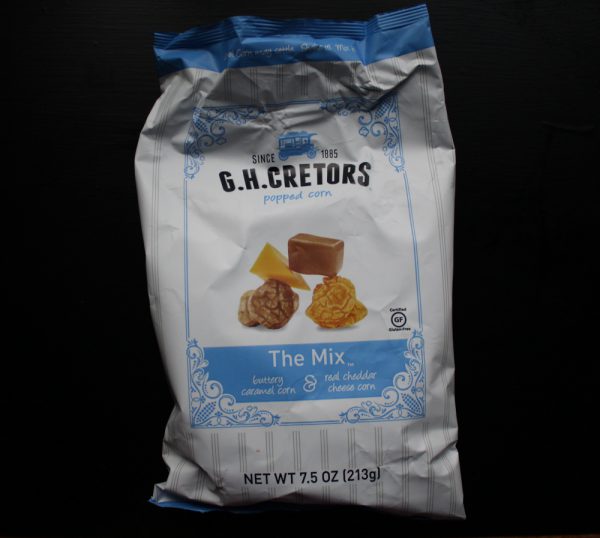 What is GH Cretors Popcorn
GH Cretors is the popcorn side of Cretors. Cretors is the company who invented the popcorn machine in 1885. By doing so they took popcorn from a homemade snack to become a mass market product. The man behind the invention was Charles Cretors who designed the first popcorn maker.
Since then the company is really two companies. Cretors which yet today is focused on popcorn machines and other equipment for the foodservice industry. GH Cretors is focused on nothing but popcorn.
I found my bag of GH Cretors on Whole Foods which often means it's organic. My bag was not but many of the popcorn is. They are all also non-gmo and made as natural as possible.
GH Cretors is still today run by the Cretors family and is now on it's fifth generation of popcorn makers. Impressive stuff, now let's take a closer look at my bag of popcorn.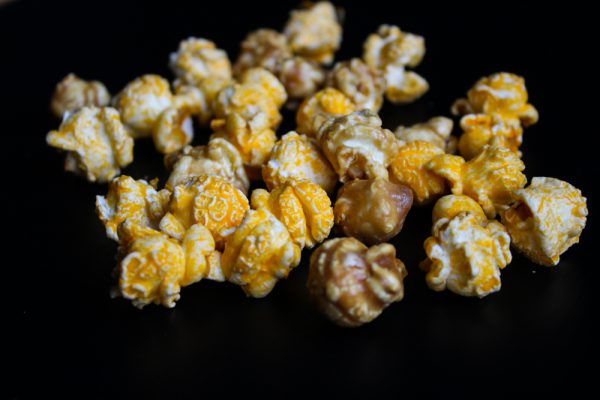 Packaging and Design
It's a bag of popcorn. No more, no less. The bag is what it is. It looks fine and works. The design is nothing special either. Nothing special but nothing bad either.
GH Cretors Popcorn Ingredients
Honestly, this is one of the nicest ingredients lists I've ever seen. Especially when it comes to snacks and candies. It's usually packed with all sorts of not very nice stuff. In the GH Cretors there's honestly nothing I can protest about. Or at least very little, just look at the list below.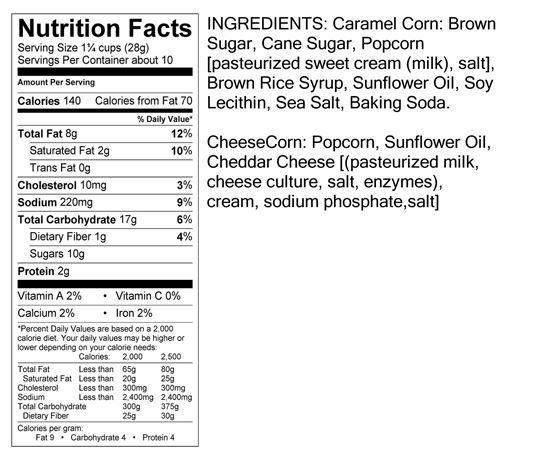 Taste Test Result
Now for the taste. The Mix has two flavors in the bag. One is rich buttery caramel and the other is aged cheddar cheese. So one sweet and one salty.
Both are absolutely delicious. Crunchy beyond belief. The buttery caramel is sweet but perfectly balanced with a rich caramel flavor. The aged cheddar is cheesy but not too salt and no fake cheese flavor.
There's no getting around it. It's the best popcorn I ever had. The only sad thing is that I can't get any here in Sweden. So 5 out of 5.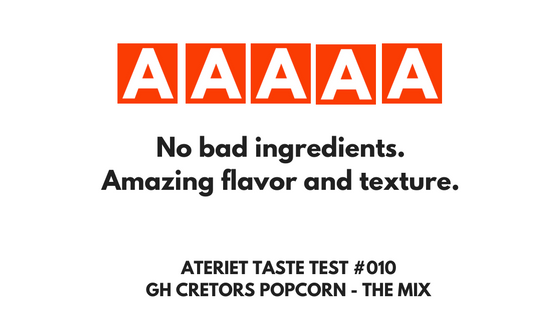 Info
Name: GH Cretors The Mix
Brand: GH Cretors
Bought: Whole Foods, USA
Produced: USA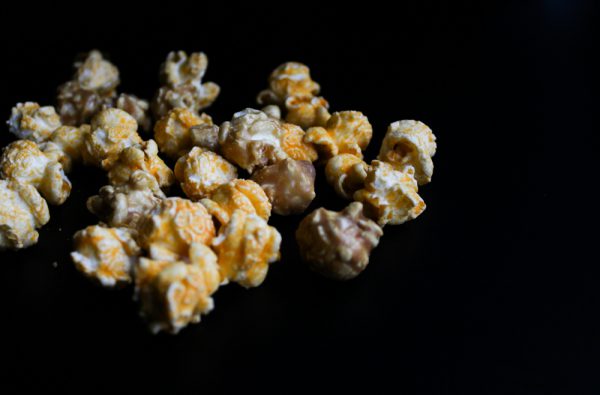 Taste Test at Ateriet
Taste Test at Ateriet is what it sounds like. We test food and drinks from all over the world and rate each product. The result is a grade that rates from 1-5 where 1 is bad and 5 is outstanding. This is also the only category at Ateriet where we might write down a product or brand. For any taste suggestions, opinions or if you have a product you want us to try contact us via email. For all Taste Tests check out the full coverage here.