Gift Box Hot Sauce Packaging – Furnace Chilli Sauce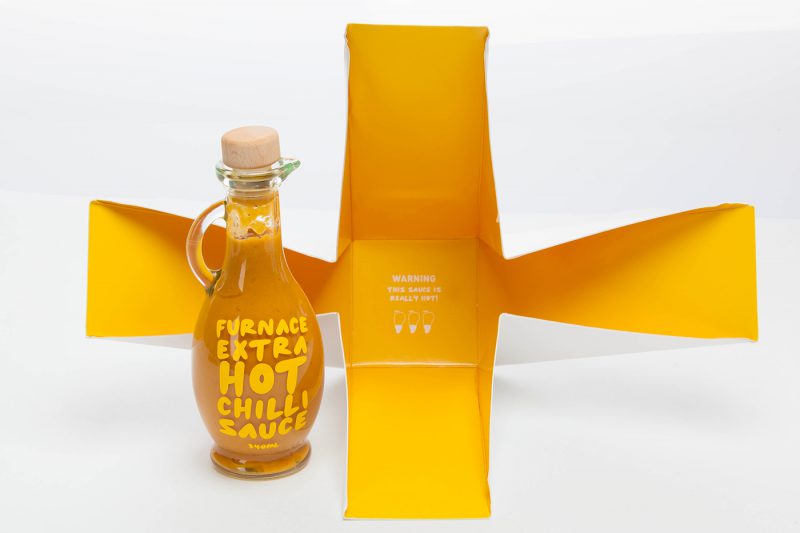 A great gift box hot sauce packaging for Furnace Chilli Sauce. A hot sauce packaging that looks different from most.
Check out this gift box hot sauce packaging for Furnace Chilli Sauce. It stands out among most other hot sauces with a slightly minimalistic and way more clean design than we often see for these types of products.
When it's time to buy hot sauce you often discover the same thing. The packaging design is almost identical between the different brands and sauces. Often there is fire, skulls, death and a name that is suppose to make us understand how hot the sauce is.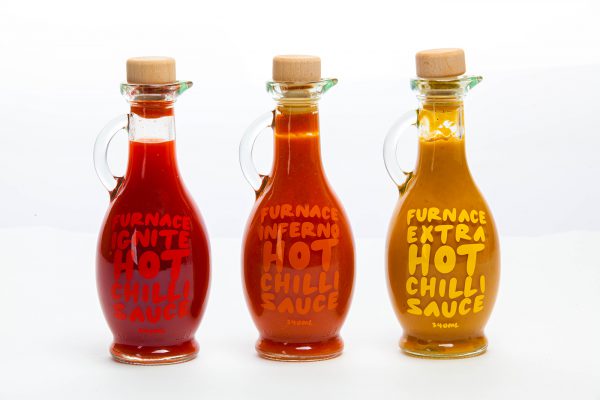 There are many great designs that follows this theme, just look at my hot sauce packaging list here to see what I mean. I love those designs as well but you have to agree that it is very refreshing to see a more modern approach to the category.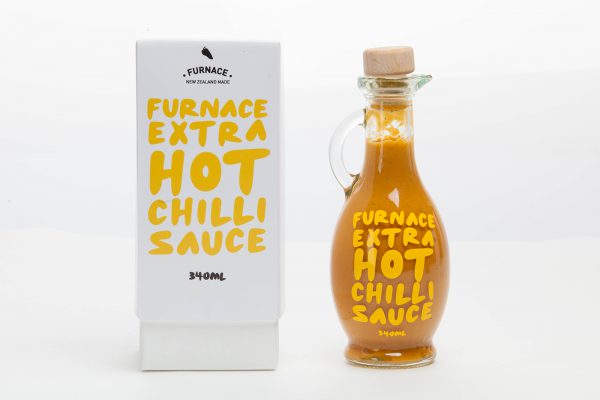 The Furnace Chilli Sauce Packaging
The design is simple. The sauce comes in a nice glass bottle with the name printed directly on the glass. There are three different types of sauces. Extra hot, Inferno and Ignite so the theme of having hot sounding names goes for Furnace as well.
Each sauce has a different flavor and the text matches the sauces. I like how they didn't chose a contrasting color but went with the same color for the text as for the sauce.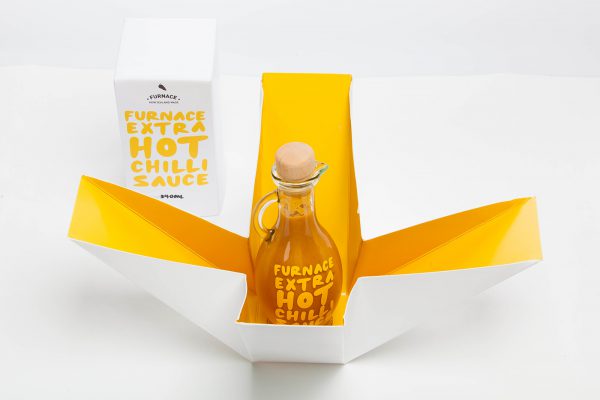 The sauce also come in a great looking gift box packaging. As you can see in the photos the box folds out in a beautiful way. Adding a box packaging can seem unnecessary when the sauce already comes in a fully functional packaging and I guess it is. But it looks so good and makes this sauce a perfect gift I'm not going to worry about that for now.
The design came out as early as 2015 but since I missed it back then and it still looks just as good I feature it here now anyway. It is made by Tegan Furneaux, check out more of her work here.