Gin Bitter Grapefruit – A Short Drink for Grapefruit Lovers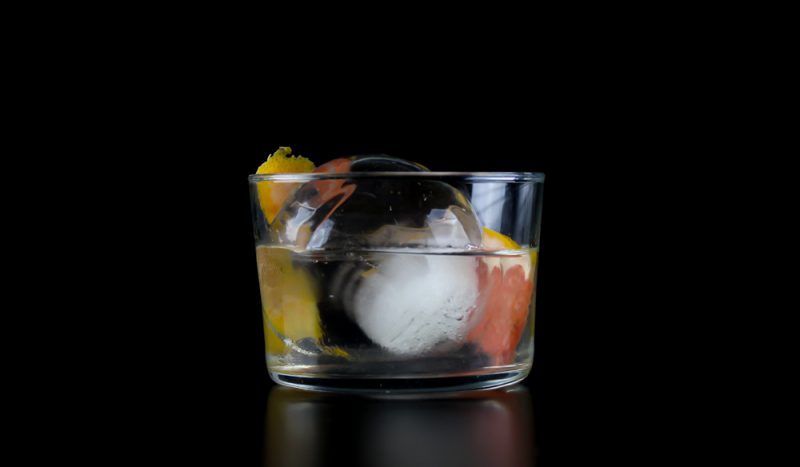 I tried this drink out of accident, it's only a big piece of ice, plenty of gin and some grapefruit bitter. It's the Gin Bitter Grapefruit.
This Gin Bitter Grapefruit short drink came out of an accident. I was at my local bar having some drinks and ordered a Elderflower Gin and Tonic. Luckily the Elderflower tonic was served in a bottle by the side of the gin. In the gin was ice, a few drops of grapefruit bitters and a piece of grapefruit skin.
The gin and tonic was great but the pure gin with the grape and ice was just as good. So I decided to try it at home. Problem is to get decent bitters in Sweden. At bars there are plenty but due to our monopoly on selling liquir there are basically nothing to find at the store. They haven't figured out that this might be something people would want to buy for home just yet.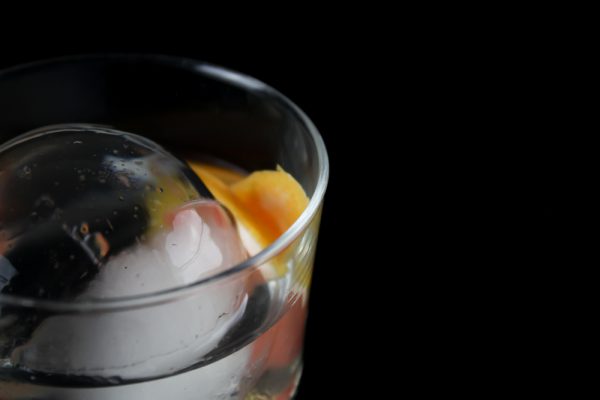 There might also be a problem with turning a profit for the importers, a bottle of bitters tend to last a long time.
But I finally got my hand on a Hopped Grapefruit Bitter on a recent trip abroad so now was the time. I'm also working on making my own grapefruit bitter, I'll get back on that in the future in case it works out good.
The Ice
In this drink I use a huge round ball of ice. To make those you'll need a special rubber mould. I inserted a link to a set of both round and square ones from Amazon here but you can find them in stores as well. The shape doesn't matter for the drink but the size do. With smaller cubes they dilute the drink too fast, especially since this is quite heavy on the gin and you are likely to sip it. Now let's make the drink.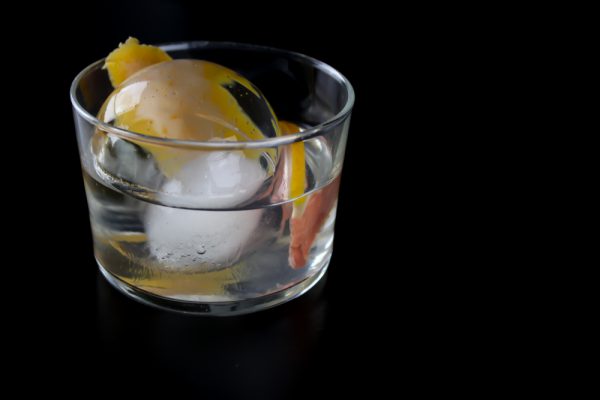 Gin Bitter Grapefruit
6 cl / 2 oz Gin
2 dashes / 4-6 drops of Grapefruit bitter
1 thin wedge of pink grapefruit
1 piece of pink grapefruit skin
1 big piece of ice
1 glass
Add the ice to the glass and drop the bitter on the ice. Squeeze the grapefruit rind so the oils from the skin sprays the inside of the glass, add it to the drink. Add the wedge of pink grapefruit. Pour over the gin. Serve.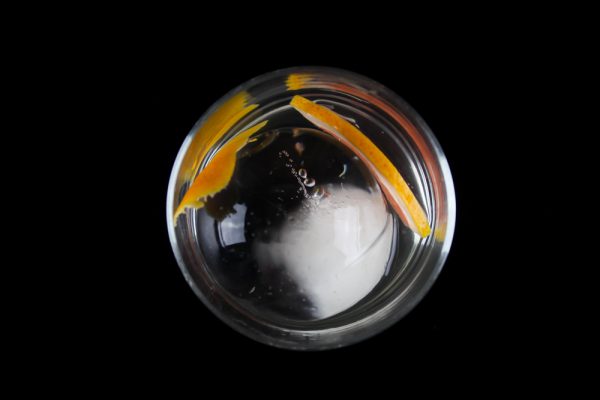 Drink Recipes at Ateriet
Making drinks is fun and I highly recommend trying some of my recipes out. Use them as a starting point to create new and fun stuff. Some of my drinks are classics with a twist, some a real classics and some are inventions of my own. You'll find them all here.