Gluten Free Food Art – this artist removed the gluten in art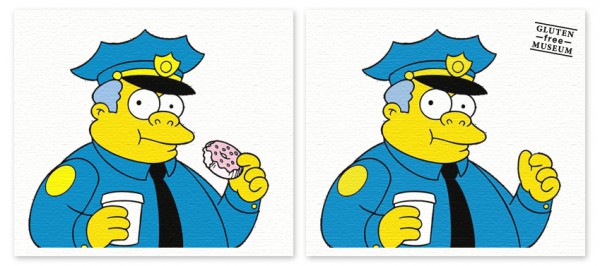 Take a look at this fun twist of the gluten free hype, this artist removed all the gluten from some art. See the before and after gluten free food art below.
The latest bad thing to remove from everything you eat is Gluten, just get rid of it. Especially if it tastes great. That means no burgers, pizza, pasta, except for the gluten free versions (which usually tastes nothing like the real stuff). The tumblr blog Gluten Free Museum took this trend to the next level.
On their tumblr page there are art where, for our safety of course all items containing gluten have been removed. Check out some of the examples below, then remove any gluten from your life. Now.