Go Places with Heineken – After taking this interview you will want to work for Heineken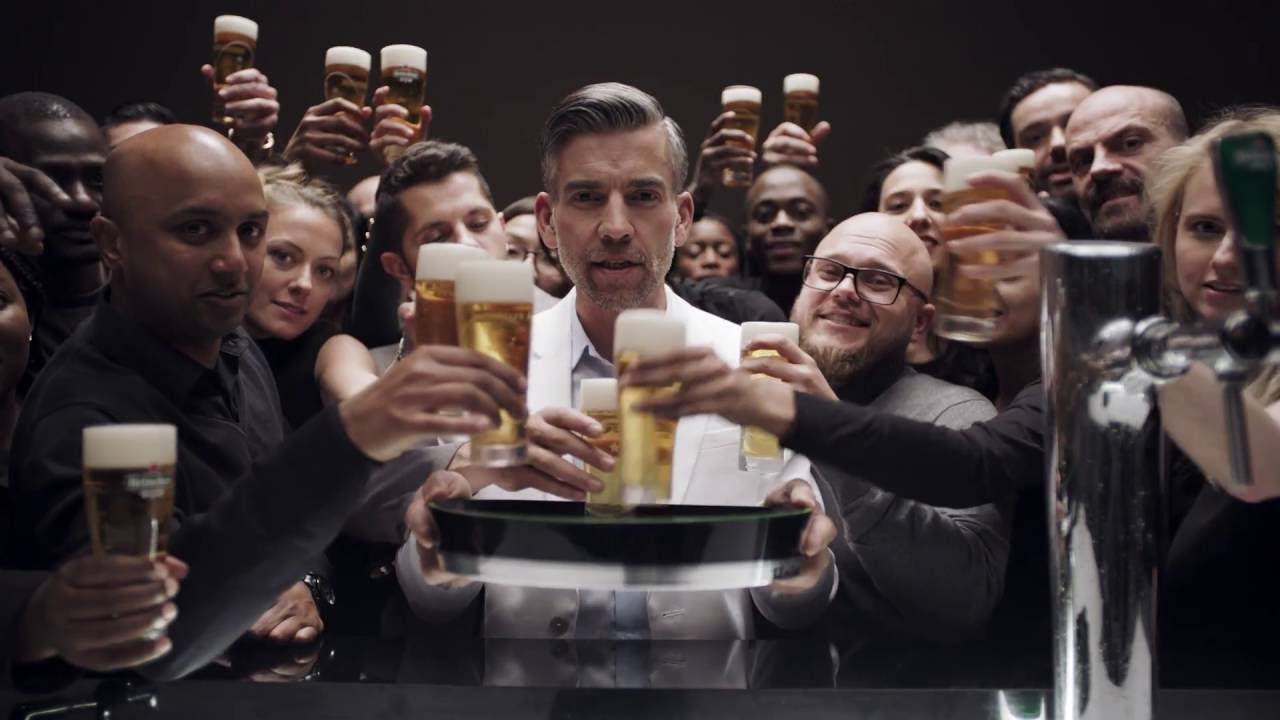 Heineken have released a brilliant video and website which is part advertising part recruitment. Take this interview and Go Places with Heineken.
Go Places with Heineken is a brand new campaign from the Dutch brewing giant. But it's not like anything you ever seen before. You see Heineken wants you to come to work for them. And after watching this video and taking their interview I sure you will want to.
The campaign is setup like this. First there's a super cool video where a very inspiring man is walking us around in some sort of brewing fantasy land. In the video the narrator sort of brags about how big Heineken are and how you can choose where to be and where to go, you know. Go Places with Heineken.
This approach is very rare in modern food and beverage marketing. The trend now is to pretend that you're as small as possible. Not Heineken and not in this ad. This is of course this is not a traditional ad. For people interested in working for a company it's often a good thing that it's big. Heineken has more than 250 brands spread over 70 countries. So if you will be working for Heineken you could really be going places.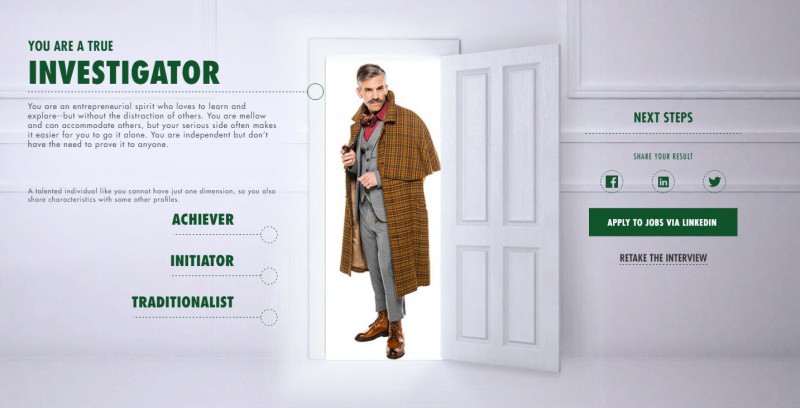 Once the video about how great Heineken is over you can click on and test the Heineken interview. 12 quick questions that you'll get to answer to the same man as from the video. Many of the scenes from the video is also used in the great interactive video.
Once you've answered all the questions you'll get a profile of who you are and you can click on to Heinekens LinkedIn page and see how you can Go Places with Heineken.
This is great work by Heineken and they get it. To attract the best talent out there you have to present yourself to them in a way that they want to work for you. So marketing is not only for the consumers but equally important to the people who will be working for the brand. Take your interview here.
Well played Heineken.