Goat cheese cream with marinated peaches and black pepper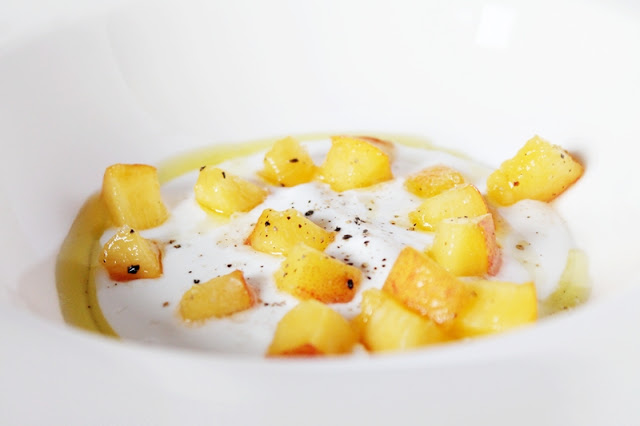 Try this recipe for a Goat Cheese Cream with Marinated Peaches, it's a different way to serve some cheese.
This is a slightly different way to serve goat cheese of Chevre as this classic French cheese is called. It's really quite simple. Use some regular soft goat cheese, cut away the "skin" and then mix the cheese with some milk into a smooth cream. Serve with marinated peaches, olive oil and some black pepper.
Now peaches are not always in season, this is a recipe I did a while back. The good thing is that there are many other things you can use if you can't get peaches in season where you are. Try cherries, figs or soft pears for example.
The dish is also a bit unusual since you can serve it anytime, make it as a small appetizer or maybe a cheese dish. It also works for buffets or as a canape.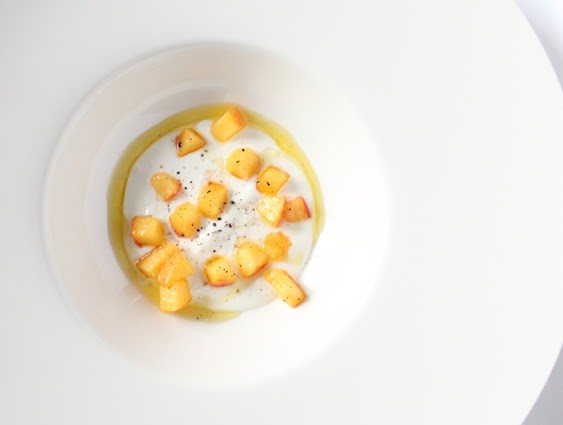 Goat cheese cream with marinated peaches and black pepper
Serves 4 as a cheese dish
150g / 5 oz Goat cheese /chèvre cheese
40g / 1.4 oz milk
4 peaches
1 tbsp sugar
black pepper
olive oil
salt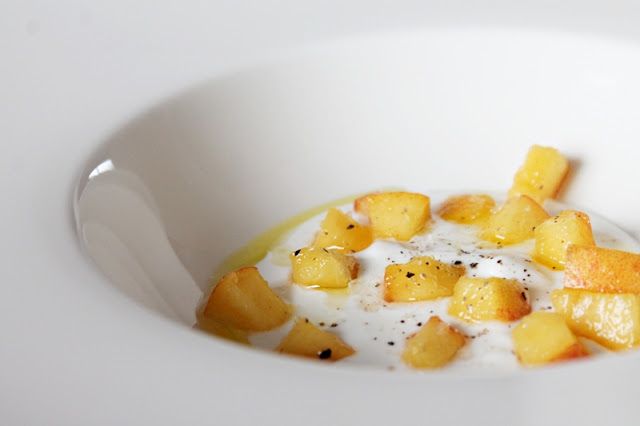 If you bought chèvre with the skin on then peel it with a knife and break the cheese in smaller pieces, add a little bit of milk and at the same time blend the cheese using a hand held blender. Keep adding milk and blending until the cheese is completely smooth and is similar to a mousse.
Dice the peaches and combine with a little bit of sugar, salt and black pepper. Let marinate for half an hour. Put a spoonful of chèvre mousse on a plate and add some of the marinated peaches and a few drops of olive oil.