Great Golden and Black Bottle Packaging Design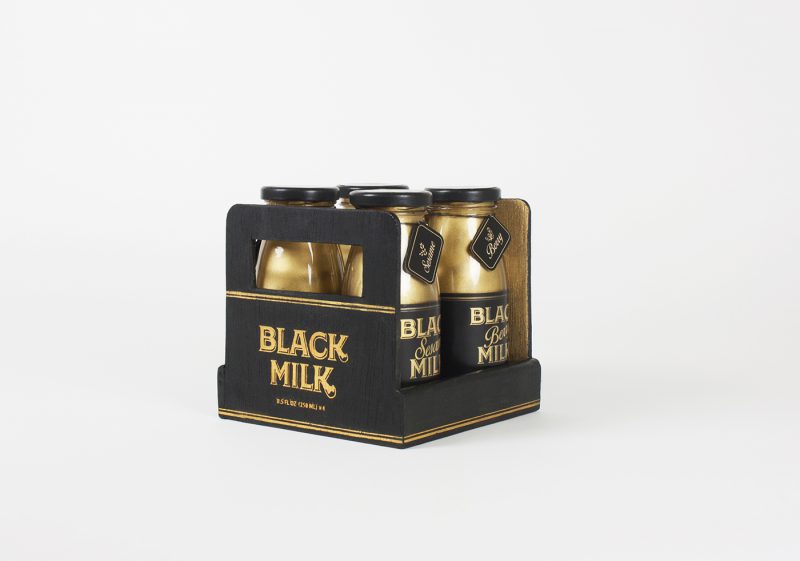 A great golden and black bottle packaging design that looks great. I am however a bit confused about the product.
This great golden and black bottle packaging looks really great. I am rather confused about what the actual product is but before I start asking those questions let's focus on the packaging because that is what really matters in this case.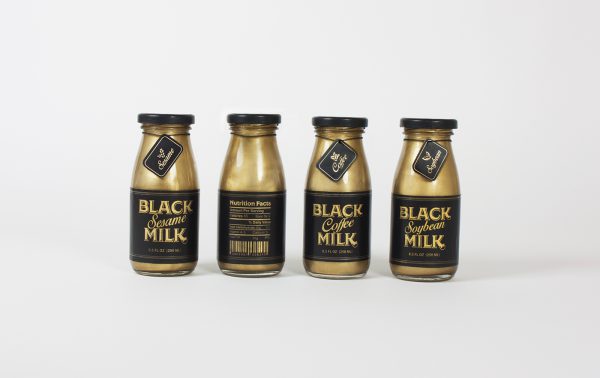 The Packaging
The packaging is golden milk bottles with black labels with golden writing on. The bottles come in a set of four in a small black wooden set.
The design works great. Black always work great with packaging but I'm not a big fan of gold but in this case it works out great. A classic small milk bottle with a regular label and black screw top lid. On the neck of the bottle there is also a label.
Nothing about this design is really new besides the colors. Another proof that you don't need to reinvent yourself to make great food packaging design.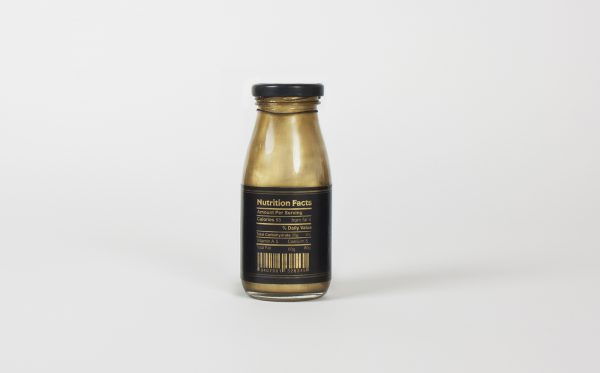 The Product
This is really besides the point but the product have left me with some questions. The label on the three bottles you can see in these photos claims the product is milk.
Black Soybean Milk, Black Sesame Milk and Black Coffee Milk. Isn't this confusing or am I missing something?
Is Black the brand and they sell soybean and sesame milk? In that case how do you squeeze milk out of coffee? And what would you put into milk made out of coffee instead of milk?
Or is it milk intended for coffee? If so who puts milk in their soybeans? I might totally be missing something here, if you know what let me know.
The great design is made by Judy Park.