Golden Chocolate Packaging for Le Jeune Artisan Chocolatiers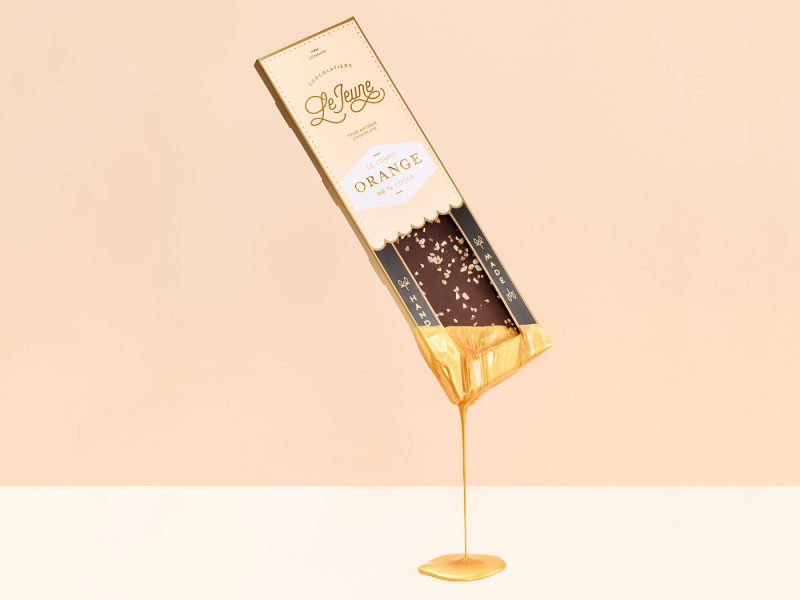 Le Jeune Artisan Chocolatiers wanted unique and innovative packaging design for their premium chocolate, they went classic with this great golden chocolate packaging, let's look at it closer.
This golden chocolate packaging design is made for the London-based artisan chocolate brand Le Jeune. Behind the company is chocolatier Ivan Le Jeune who creates and sells his luxurious chocolate in central London. Each and every bar of chocolate is handmade out of top quality ingredients, it's simply pure gold.
Before dedicating to chocolate Ivan Le Jeune worked as a Swiss Investment Banker, to pay tribute to his previous career the base of the packaging design is made with the idea of a gold bar. The colors, shapes, and sizes of the bars all take inspiration from their real golden counterparts.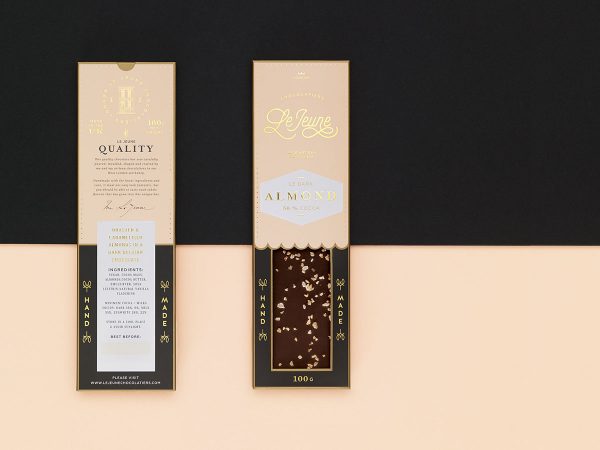 The Design
Honestly gold in packaging is not my favorite, at least not regularly. But this one is made just on the right side of the classic luxury style. The chocolate box is made in pink and black with golden sides and edges.
The bottom part of the packaging has a window so that you can see the chocolate before buying, always appreciated. The fonts are somewhere between modern and classical and it really works with both the colors as contemporary design.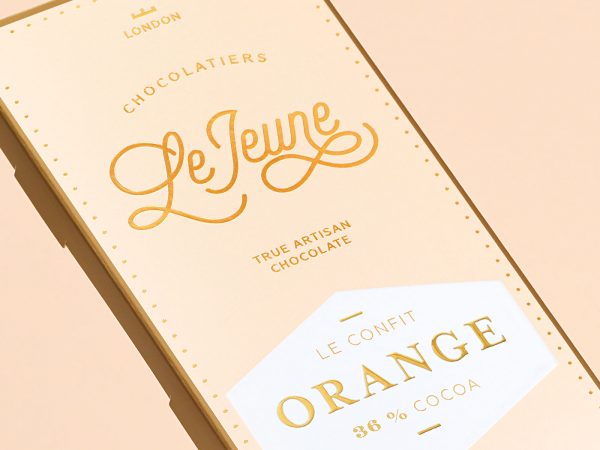 For more great chocolate packaging make sure to check out our full coverage here, for more on this golden chocolate packaging visit Studio Chapeaux from Hamburg who made the design.