Grand Cru Chocolate Packaging Design Is Worth Seeing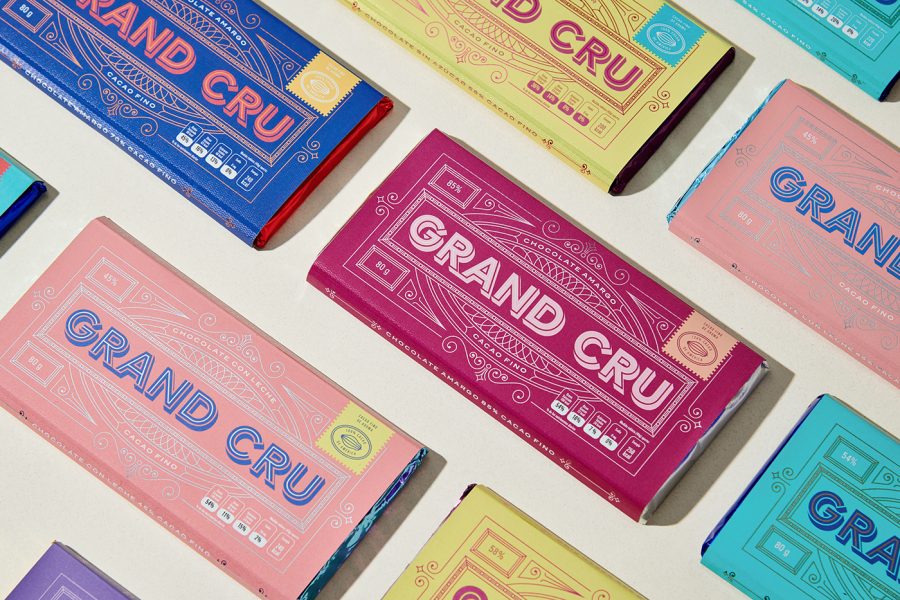 The Grand Cru chocolate packaging design comes with plenty of the things I love. Great colors, great design but still simple. Do check it out.
The Grand Cru chocolate packaging design is the stuff I always fall for. It's just simple and looks great. A range of premium chocolate bars where the design is great, the colors are on point and itäs simple. No high-tech ideas on how to be special in packaging. Just a foil wrapper and then some paper. As standard as you can get. Why complicate things.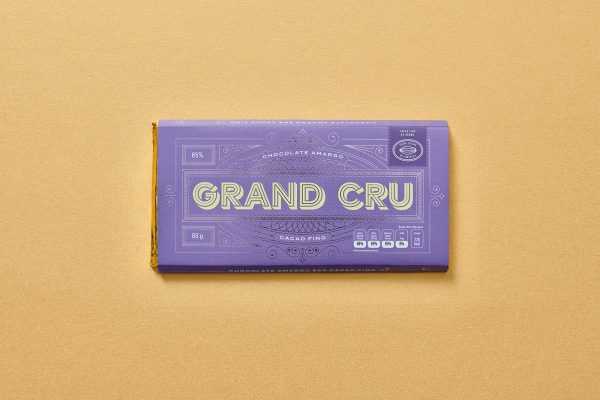 We all recognize a chocolate bar, we know how they look and work. And sure, things can always be improved. But honestly, improving on chocolate bar packaging design is not on top of the list. There are bigger problems in packaging than this. Let's see the design in more detail and you'll see what I mean.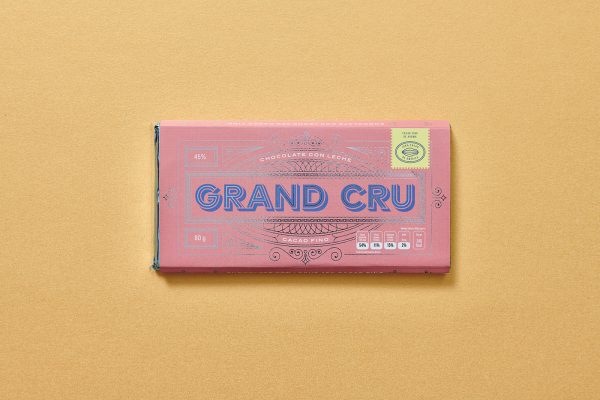 Grand Cru Chocolate Packaging
Grand Cru comes in a few different varieties. Dark chocolate, milk, and a few flavored varieties. The design is the same for all types. The only things setting them apart is the choice of colors.
The front has a pattern and the logo, sort of art deco, at least nostalgic. The same goes for the choice of colors. They do feel a bit old, in a good way that is. At least it makes me feel art deco, not sure that that's the intention but I do like it.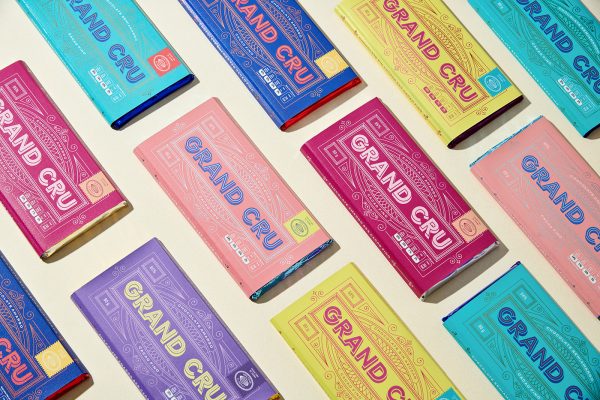 A detail that I really like is how they paired the foil color with the paper wrapping. As you can see it's not the same for every bar. Each bar gets its own foil. Lovely details like this make all the difference.
There are a few other products besides bars from Grand Cru, these look good as well but the bars are best ones for me. Not only is it the one you are likely to see and eat, it just looks the best.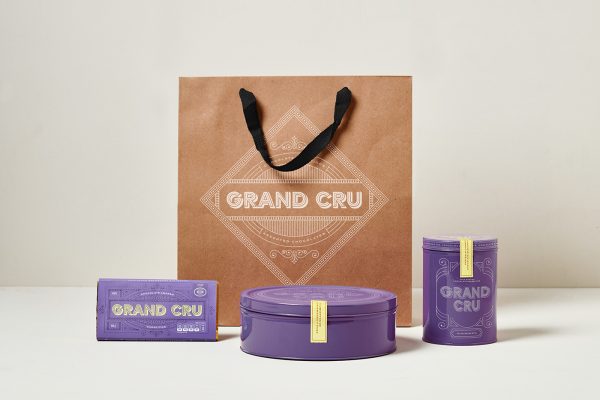 For more great chocolate packaging make sure to check out my full coverage. The design for Grand Cru is made by Parámetro Studio, check them out.