Green Apple Cocktail with Ginger and Lime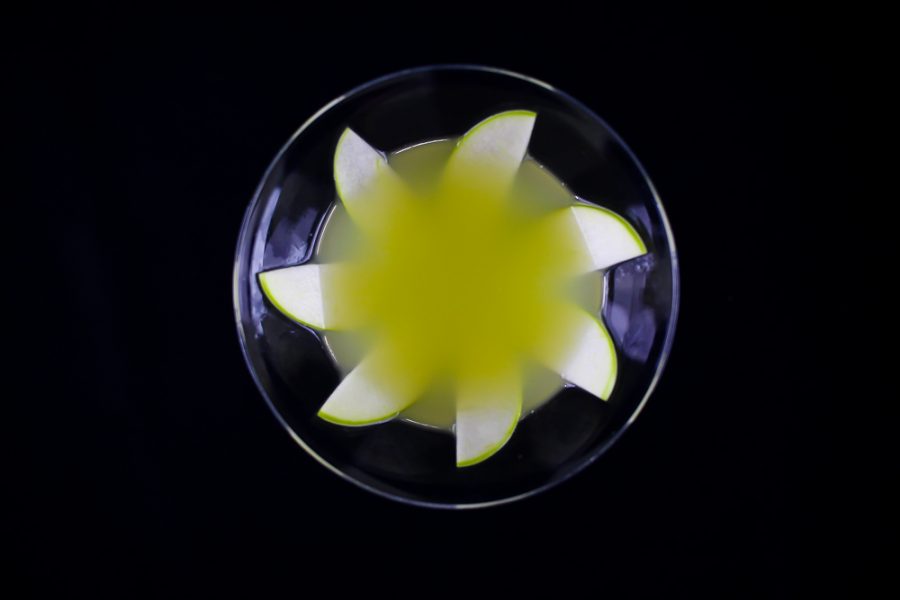 Time for a new cocktail. This time I put together what I decided to call a Green Apple Cocktail with Ginger and Lime. It's crisp, refreshing and a perfect fresh cocktail to start a party off on a hot day, let's find out how to make it.
So a Green Apple Cocktail, what goes into one of those. Nothing sweet is the answer. This cocktail is far from the oversweetened Appletinis and stuff like this. Instead, I'm using a raw apple juice, ginger, lime, Granny Smith apple and pair that with gin and celery bitters. The result is a crisp, acidic cocktail that is a great start to a party on a hot day. Maybe it's not the type of cocktail that you have several off, but as a welcome cocktail, it is perfect. Now let's make one.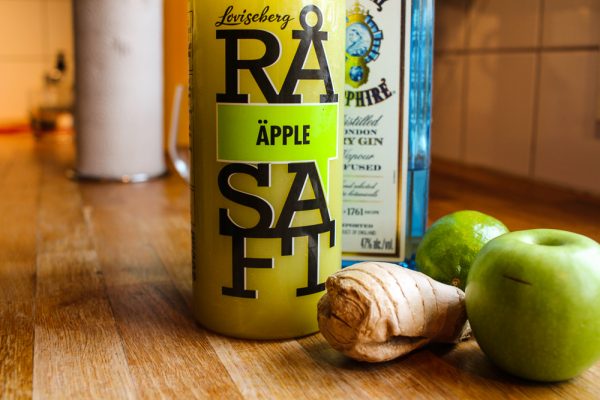 Green Apple Cocktail with Ginger and Lime
1 oz / 3 cl Gin
2 oz / 6 cl raw green apple juice
a few slices of fresh ginger
2 dashes celery bitters
0.5 limes
ice
shaker
Martini glass
fresh apple, for serving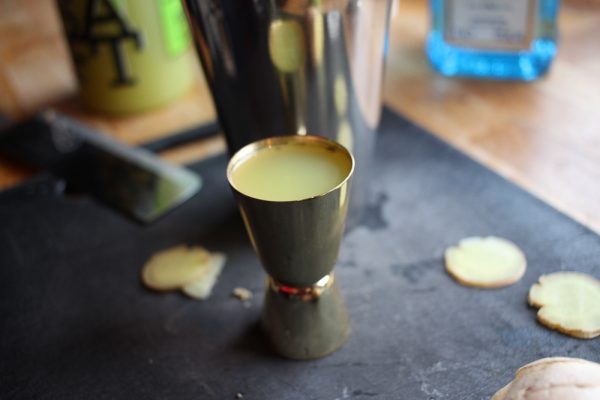 Add gin, apple juice, celery bitters, a few slices of fresh ginger and squeeze half a lime into a shaker. Muddle for about 30 seconds to get the ginger flavor released into the drink. Add ice and stir for another 30 seconds. Slice thin slices of Granny Smith apple and add to the Martini glass.
As you can see in the photos I cut half moons of apple and placed them into the glass as a flower. This looks nice but has zero impact on flavor so cut and add the apples in any way you like.
Then strain the drink into the glass and serve. Enjoy!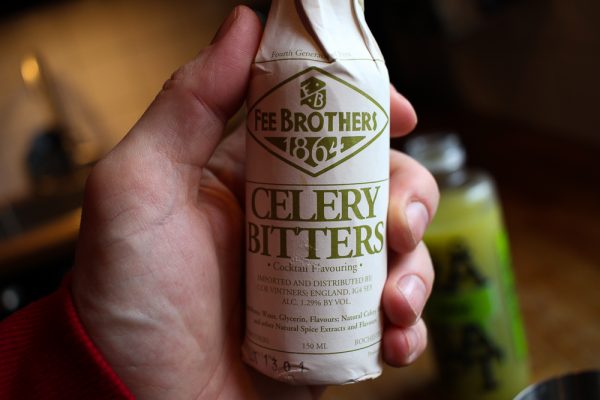 Drink Recipes at Ateriet
Making drinks is fun and I highly recommend trying some of my recipes out. Use them as a starting point to create new and fun stuff. Some of my drinks are classics with a twist, some a real classics and some are inventions of my own. You'll find them all here.