Green Papaya Salad with Garlic and Lime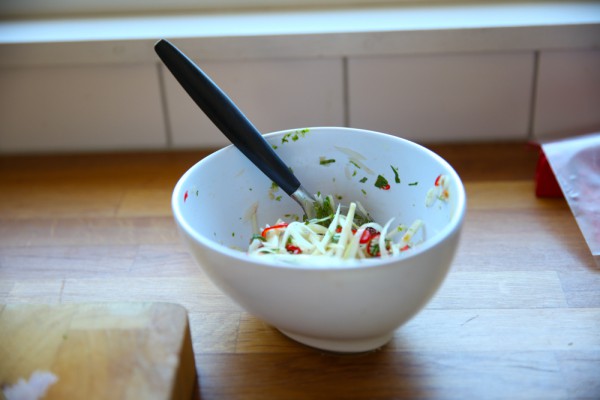 Try this great Green papaya salad flavored with garlic, lime, fish sauce, ginger and chili. Perfect crunchy salad to serve with tacos, meat and fish.
This green papaya salad might seem a bit familiar, that is because it was featured in a Shrimp taco that I did awhile back that you can check out here.
Now this salad is by no means limited to only tacos, in Thailand you often get it served along any other dishes you've ordered. It goes great with most Asian foods but works great with other stuff as well. As you already know I used it for tacos but it's great base to a starter or as a side to meat or fish.
The flavor is fresh with high acidity, some nice heat and crunchy papaya. The green papaya is very different from regular papaya, it's hardly got any sweetness and a completely different crunch.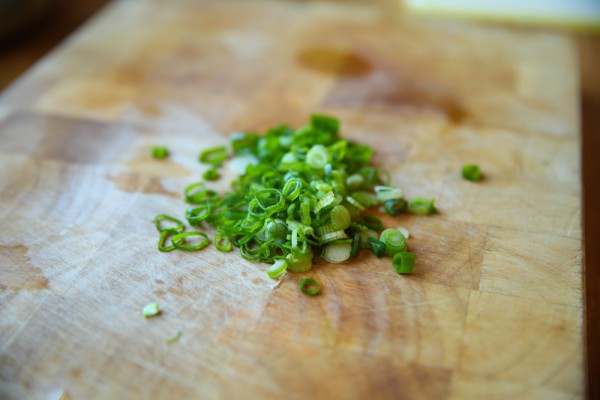 Green Papaya Salad with Garlic and Lime
serves 4 as a side
1 small green papaya about 2-300g / 7-10 oz peeled and deseeded
2 cloves garlic
1 lime (skin + juice)
1 red chili
10 leaves thai basil
1 small tomato
1 piece of ginger, about 1 tbsp in size
1 tbsp thai fish sauce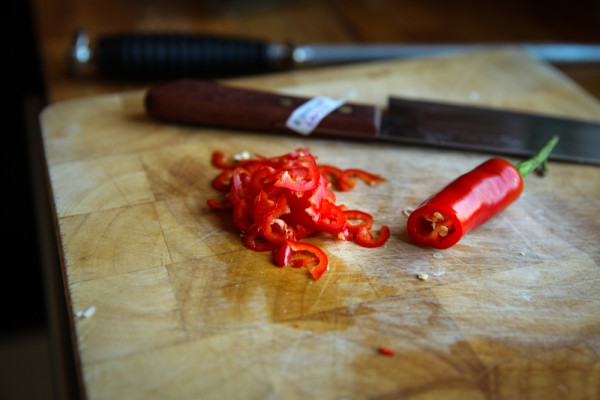 Peel and deseed the papaya, slice and then cut into thin strips and add to a bowl. Dice the garlic, chili, tomato, basil and add to the bowl. If you don't want it too hot remove the seeds from the red chili beforehand. Wash the lime and grate the skin and squeeze the juice into the bowl. Add the fish sauce. Toss the salad so the juices gets to marinate all the ingredients. Set aside.
This salad should be made a little bit beforehand so you can leave it to marinate for a while. 1-2 hours is optional in my opinion, it's fine to eat directly but it gets better with a little bit of time.