Grilled Cabbage with Creme Fraiche, Lemon and Herb Oil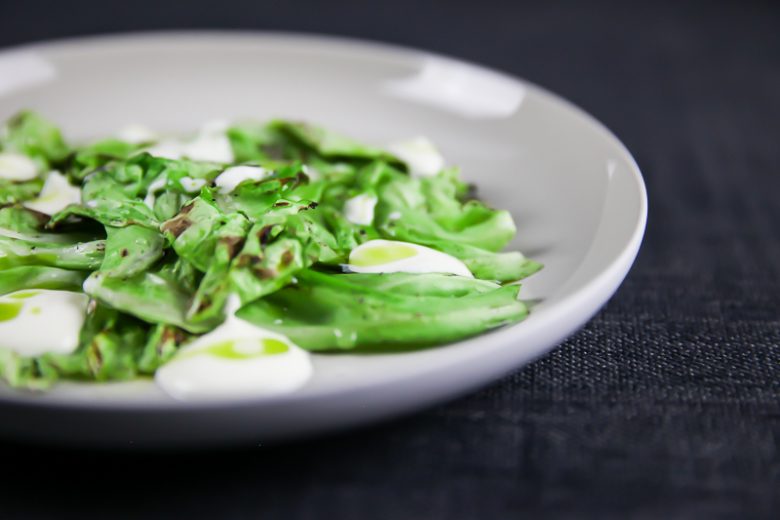 Try this delicious spring appetizer, grilled cabbage with creme fraiche, a squeeze of a lemon and herb oil.
Grilled cabbage is absolutely delicious. There is just one problem, it's only great when you get your hands on fresh spring cabbage. That time is now in Europe which means I finally get to put my hands on some fresh cabbage. So naturally, I turn to the grill.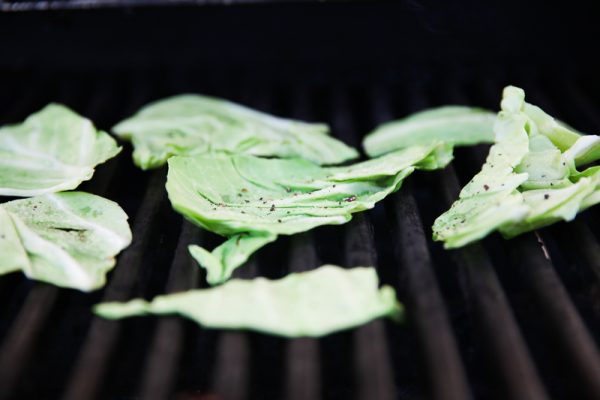 The recipe here is simple. Just remove a few of the outer leaves of the cabbage, brush with some oil and grill it. Add some lemon, herb oil and a few spoons of creme fraiche and you've got yourself a great appetizer.
Now let's get cooking.
Grilled Cabbage with Creme Fraiche, Lemon, and Herb Oil
serves 4 as an appetizer
1 small head of fresh spring cabbage
8 tbsp creme fraiche
1 tbsp neutral oil
salt, pepper
1 lemon
Herb Oil
0.5 cups / 1.2 dl neutral oil
2 tbsp olive oil
1 handful fresh chives
1 handful fresh parsley
salt

Let's start with the herb oil. Rinse the chives and parsley and add to a blender. Add the salt and oil and blend for about ten minutes. Strain through a coffee filter. That's it. The straining part takes some time, you might need to replace the coffee filter once or twice during the process. The best thing is to let it sit in the fridge overnight.
Oils like this can be used for lots of other dishes so it is a good idea to make a batch every now and then. This recipe will give more oil than you need. That's because you need to have something to mix, it just doesn't work that great to mix too little.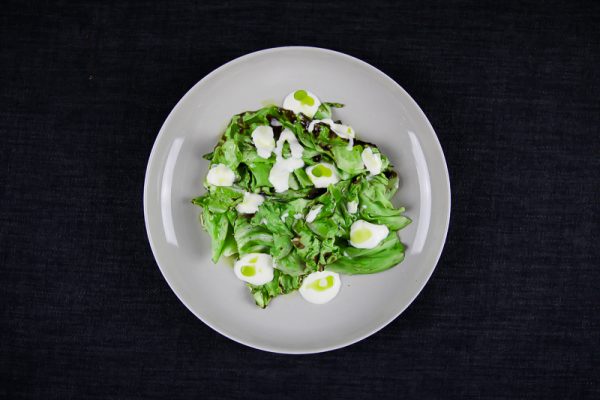 If you don't have a blender you can also make it using a handheld blender, that's what I did and it works just as good.
Remove the outer leaves from the cabbage and pull them apart in big pieces. The stems can be removed if they are thick. About 2 leaves for one serving is about the amount you need.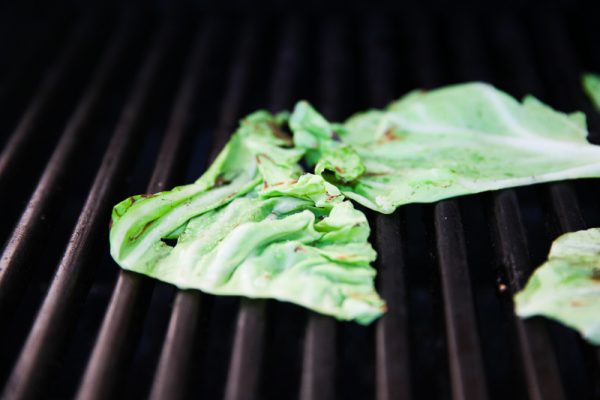 Grilling Cabbage
Brush the cabbage leaves with the oil and season with salt and pepper. Heat the grill. I used my gas grill when I did this dish. That works if you heat it properly before you start. A coal grill is better because it's easier to get higher temperatures.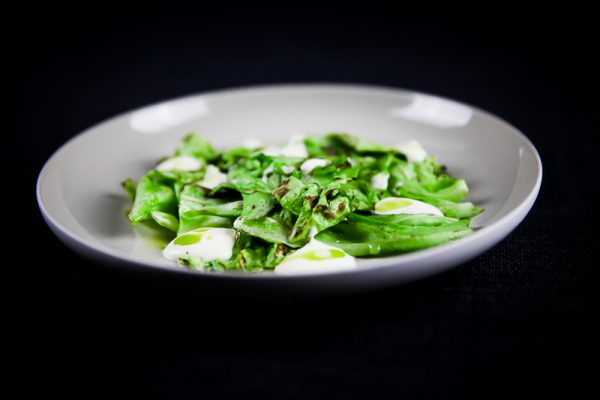 Add the cabbage and grill about 30 seconds on each side. Remove and add to the plates. Add creme fraiche and herb oil. Sprinkle with some salt and give it a squeeze of a lemon, serve immediately. Good luck.
Good luck and if you feel like trying some other cabbage recipes I have a few well worth a try here.