Grilled Carrots with Cashews, Pickled Onions and Yogurt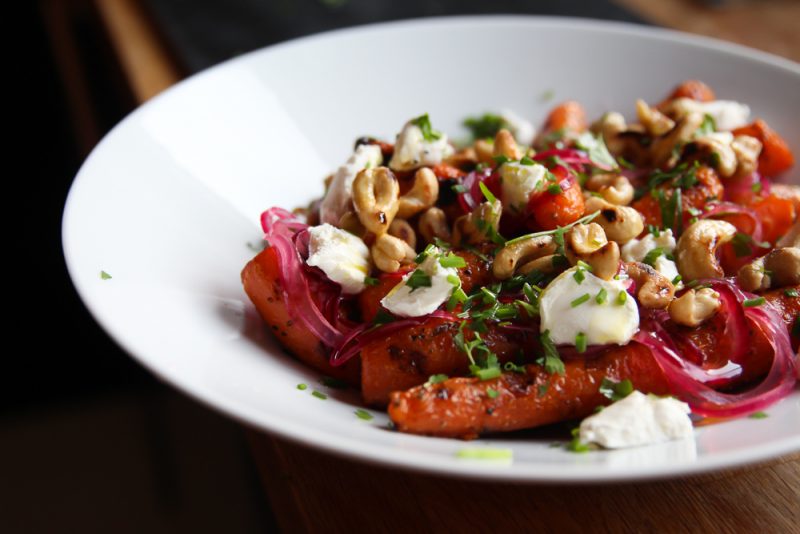 Hands down one of the best salads or sides I have done for a long time. This is grilled carrots with cashews, pickled onions, and yogurt. Do try this one out.
This is sort of a side or salad of grilled carrots with cashews, pickled red onions, and yogurt and I have to say this about it. It is one of the best sides I've made for a very long time.
I have made some other good stuff, it's not that. But maybe I was just in the right mood, this one simply rocked. It's parboiled carrots that I season and grill. Top those with some toasted cashew nuts, pickled red onions and a very fat yogurt and you have yourself a winner.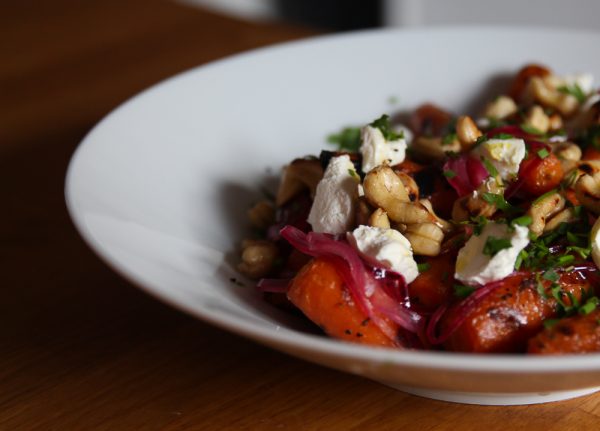 I served it with some roast chicken and it was delicious. With a few slices of charcuterie or a piece of cheese you can easily serve it as a meal on its own as well. Now let's find out how to make it. I promise it's not hard. If you want to learn more about grilling vegetables after you've tried this one I have a full guide here.
Grilled Carrots with Cashews, Pickled Onions and Yogurt
serves 4 as a big side
To not complicate things I will divide this recipe into parts, one part for each ingredient. By the end, all you have to do is arrange everything on a plate and serve. Let's start with the carrots here but when you are making this recipe you can prepare the other parts first.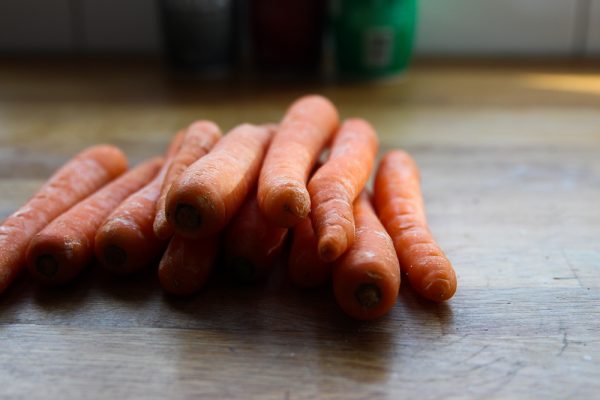 Grilled carrots
2.2 lb / 1kg carrots
1.5 tbsp Dried mixed herbs
Salt
Pepper
2 tbsp olive oil
Bring a big pot of water to a boil. Season with salt. Cut off the ends of the carrots. I used mine without peeling them because the ones I got was really clean. Feel free to peel if you think it's necessary. If not then cut the carrots in big chunks, leave some whole if they are small.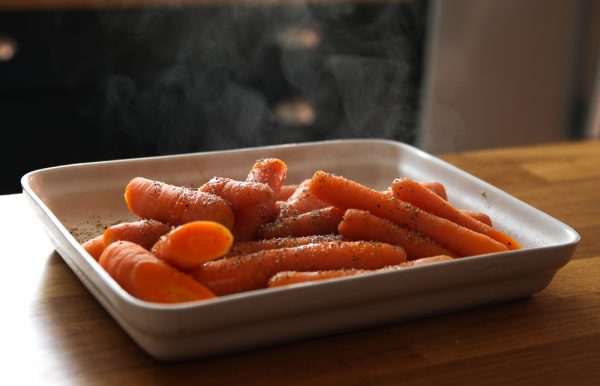 Add to the boiling water and let simmer for about ten minutes. Remove and add to a platter. Season with the herbs, a little bit of salt and coat in olive oil while the carrots are hot. For the herbs, most things work great. If you have a mix you've already bought that works, if not use thyme, rosemary, parsley, chives and maybe some marjoram.
Then grill the carrots on high heat on whatever grill you have. If you don't have one you can fry them in a grilling pan or in a regular pan. Once done keep them warm on low heat in the oven until serving.
Cashew Nuts
2 handfuls of cashew nuts
salt
olive oil
I got untoasted and unsalted cashew nuts. So I had to toast them by myself in a pan. It's not hard, but you can, of course, get toasted ones and skip this step.
Simply toss the cashews in a pan and add the oil and salt. Toast while stirring until they are golden. Set aside.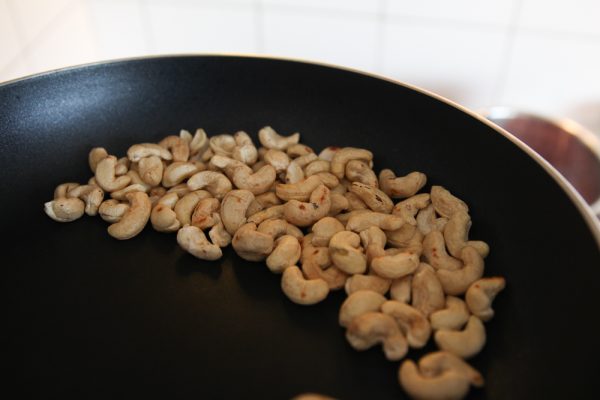 Yogurt
1 cup / 2.3 dl Greek Style Yogurt 10% fat content
This is almost Labneh. I got Greek-style yogurt and set it up in a glass using a coffee filter as you can see in my photo. Leave it like that and you will eventually have Labneh. I didn't leave it for quite that long but I'm guessing I made about half of the liquid drip off.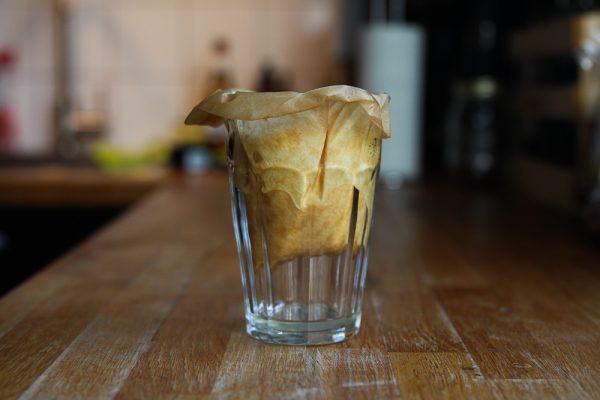 If you don't use coffee filters you can use a kitchen towel instead. Just pour in the yogurt and wait. I did leave the yogurt unseasoned. There is so much flavor going on in this dish anyway so it's nice to have a neutral ingredient.
If you can't find this yogurt you can use a regular 3% fat one as well. It just takes longer to lose enough liquid.
Pickled Red Onions
2 red onions
1 cup / 2.2 dl white wine vinegar
1 cup / 2.2 dl sugar
2 cups / 4.4 dl water
Peel and slice the onions. Combine vinegar, sugar, and water in a pot and bring to a boil. Add the onions and leave to simmer for about five minutes. Set aside and leave to cool.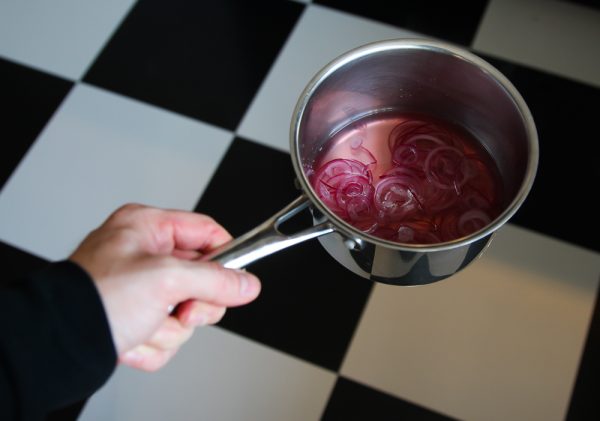 Arrange the grilled carrots with cashews
A few leaves of parsley
Olive Oil
Chop the parsley. Bring out a nice serving platter or bowl. Add the carrots, top with the onions and by the end the cashews and yogurt. Add a few drops of olive oil and the chopped parsley and serve warm. Enjoy!
For more recipes make sure to check out my full coverage here.