Grilled Orange Old Fashioned With Orange Chips and Campari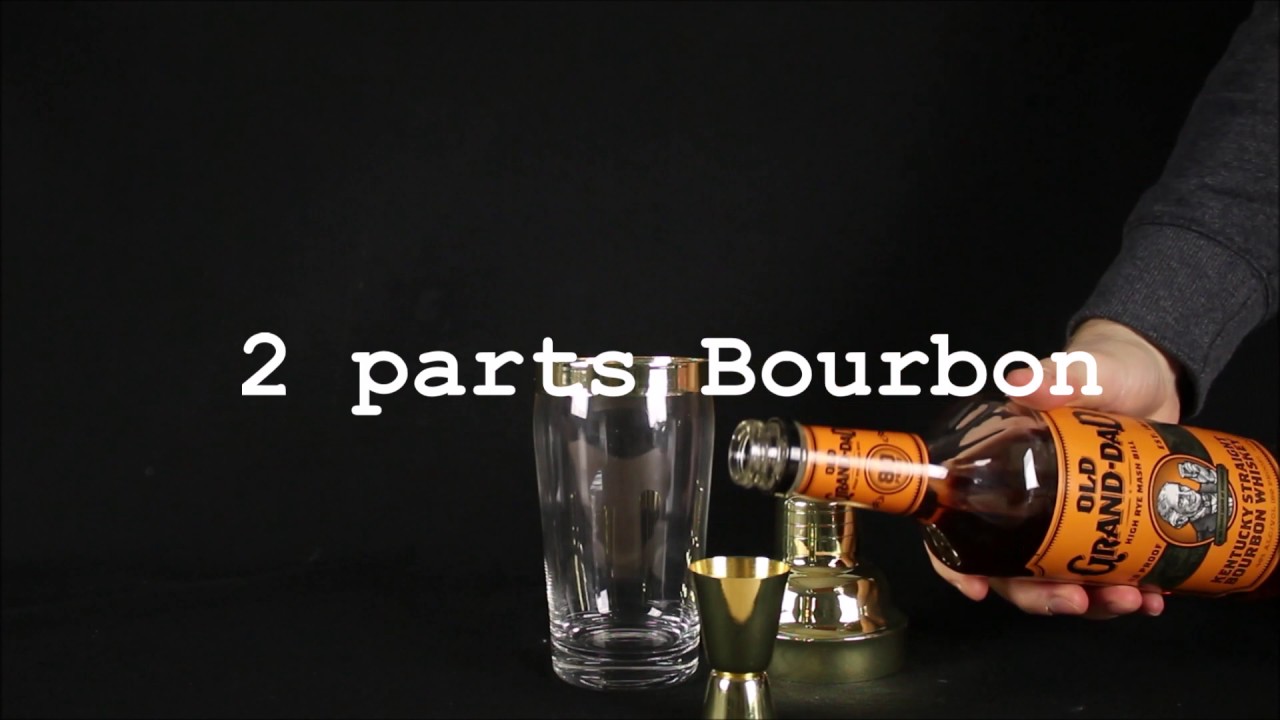 Try this fun drink, it's an Grilled Orange Old Fashioned With Orange Chips and Campari, grilled oranges in the ice, bourbon, bitters, campari and more ice.
So I decided to try this Grilled Orange Old Fashioned with Orange Chips and Campari. It is a bit complicated but it is a great drink so if you have some time left over i highly recommend you to try it.
Now of course the drink in itself is not grilled. That would just be weird. What is grilled is the oranges. I cut some oranges in half and grilled them. The juice from those was turned into a big round ice cube with a grilled flavor.
The rest of the drink is bourbon, Campari, grapefruit bitters, simple syrup and a crispy orange chip.
I think these flavors goes great together. You'll get a short drink which is heavy on the alcohol but with something new added to it. The bitterness of the campari and grapefruit bitters and the changing flavor thanks to the grilled flavor of the orange ice cube. It will take a little more work than just making a gin and tonic but it will be worth it.
First I'll go through the drink recipe and then the chips, ice cube and syrup can be found below.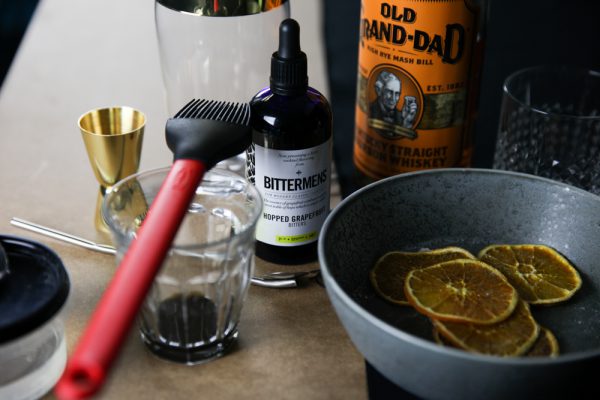 Grilled Orange Old Fashioned With Orange Chips and Campari
2 parts bourbon
1 part Campari
1 part simple syrup
a few drops of Grapefruit bitters (or any other kind you like)
1 big grilled orange ice cube
1 orange chip
ice
pitcher or shaker
spoon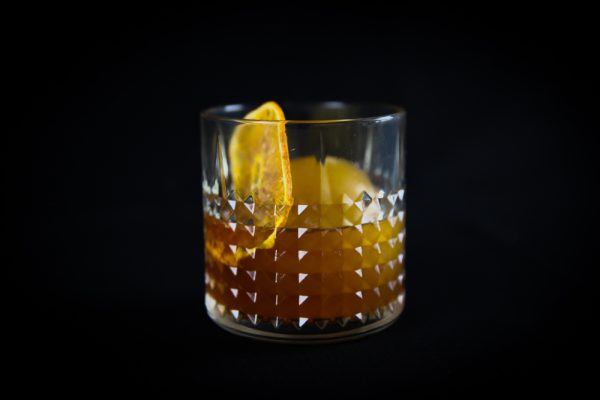 Add bourbon, campari and simple syrup to the shaker. Add a handful of ice. Stir. Add the ice cube to a glass and sieve the drink on top of it. Garnish with the orange chip. Serve and smile.
Now let's take a look at the ingredients of this drink.
Grilled orange ice cube
Well the ice cube is not grilled. But the lemons that makes it is. This is a technique that I often use when cooking with citrus fruits. Simply cut oranges in half and grill or sear them on medium heat on a grill or frying pan without adding any fat. If you have a cast iron pan you can brush the cutting side of the oranges but this fat will make fat drops in the finished drink just so you know. To make one big ice cube I used three oranges but this can vary much between seasons and types of oranges.
Once you've grilled the oranges squeeze them and then strain the liquid through a sieve to remove any flesh parts. The flavor is richer, sweeter and has a nice charred aroma to it. Very different from regular orange juice. Then simply freeze it in any shape you like.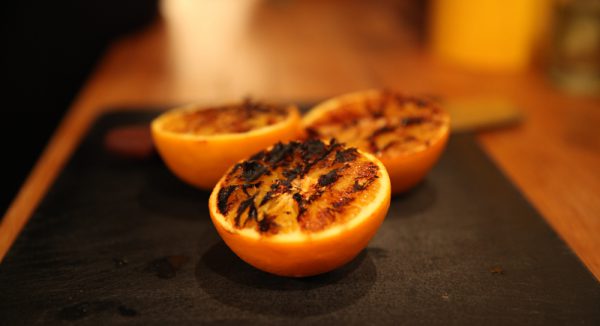 I use a silicone mould to make a big round ice cube but any shape you have works fine.
The technique of roasting or grilling citrus fruits can be used for many things. Try it with other drinks or why not use grilled citrus in a vinaigrette for grilled fish, amazing I promise.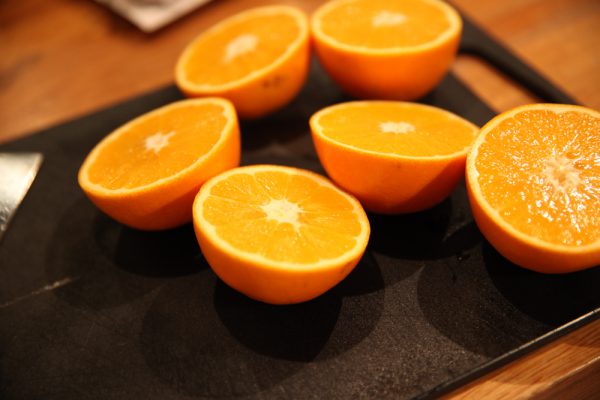 Orange chips
This is easy. Just slice oranges as thin as you can. I did it with a knife and that works fine. Then place them on a baking sheet and dust with icing sugar. Place in the oven on low heat. I dried mine on 90°C / 194°F.
This takes about 2-3 hours, open the oven a few times while they dry and flip them. This way they will dry faster.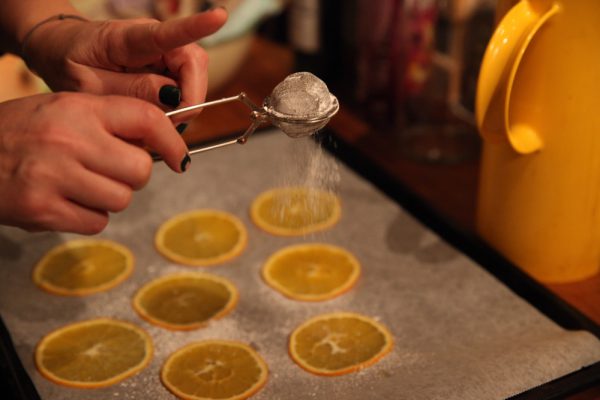 Once dry add them to an airtight container. They will stay crisp for a day or two then they will start to soften. If that happens you can re-dry them. Just put them back in the oven for about 10-20 minutes and they dry out again and are good to go.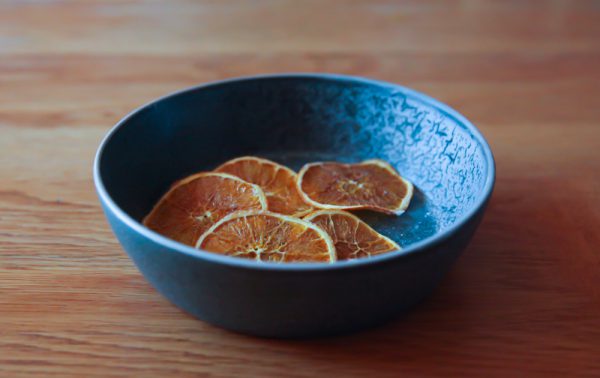 Simple Syrup
Even easier. Bring one part sugar and one part water to a boil. Cool. Done.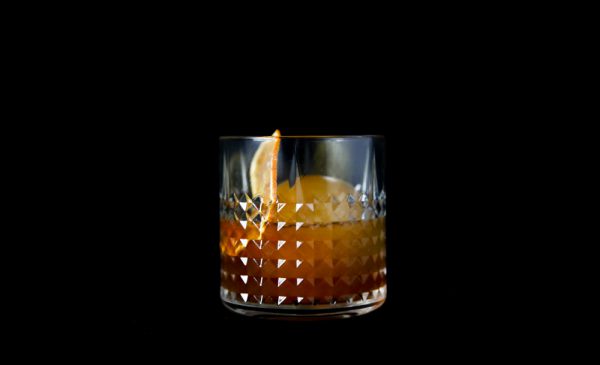 Drink Recipes at Ateriet
Making drinks is fun and I highly recommend trying some of my recipes out. Use them as a starting point to create new and fun stuff. Some of my drinks are classics with a twist, some a real classics and some are inventions of my own. You'll find them all here.