How to Grow your own mushrooms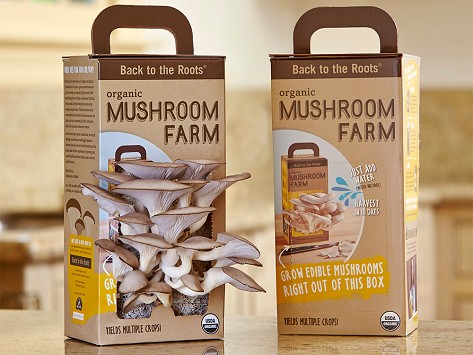 Now you can grow your own mushroom with the Back to the root mushroom farm. This is a really cool kit where all you do is open the box, submerge in water and then leave on your kitchen counter, in about a week you will be able to harvest your very own mushrooms.
The grow your own mushrooms kit are made in California and are fully organic, the box is made out of recycled cardboard and the only thing you will need to recycle is the bag inside the box and this is only because there are some special conditions that are required for mushroom growing that means this bag needs to be there.
The grow your own mushrooms kit are available at The Grommet, below you can take a look at a video about how it all works, also this is a cool thing to grow if you have kids.