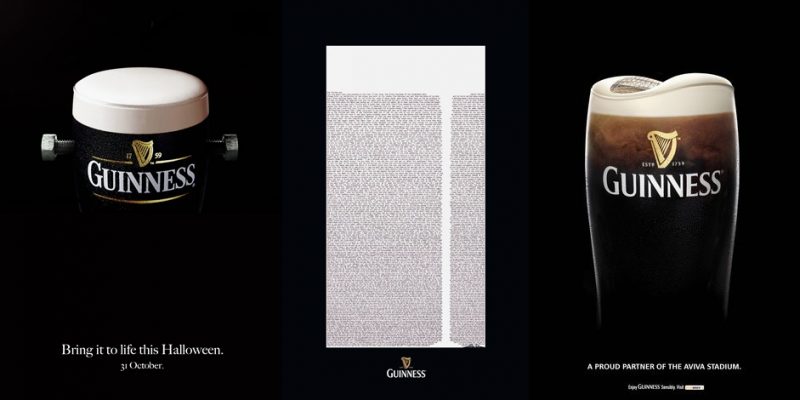 Iconic products like Guinness Beer has a huge advantage over their competition. Guinness Beer is known to be black with a creamy froth on top. Check out how they have used this in some very clever ways in these creative Guinness Beer Ads, let's get some design inspiration.
Guinness beer is known for two things, they release their iconic Guinness book of records each year and they are the undisputed kings of the really really dark beer. As for the book, it was my favorite one growing up. I think we have all been amazed to see the longest nails in the world and the tallest man on earth among all the other crazy records that you can set records in.
The other thing is the actual beer that is one of the most sold in the world, especially in their category of beer. Besides being successful in both selling beer and books they have also made their dark beer with the creamy top in its special glass into an icon. And there are loads of cool ads that have used the shape and colors of the bottle in a creative way.
I've rounded up some of the coolest and most creative Guinness Ads I could find. For more great ads check out my full coverage here.