Hairy Pasta Packaging – Clever Idea for Pasta Packaging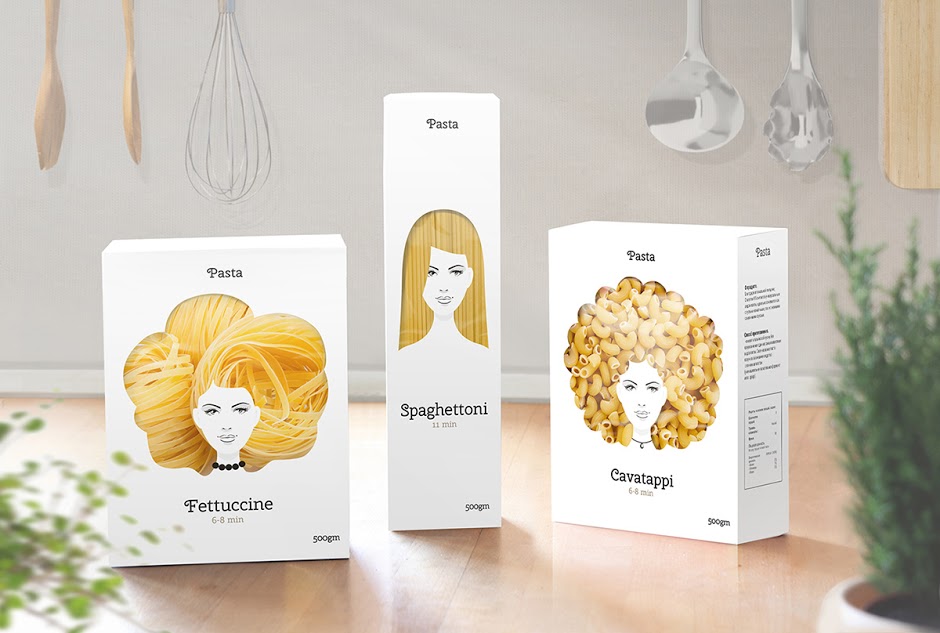 Check out this clever Hairy Pasta Packaging, it's a clever idea to make a pasta packaging stand out.
You wouldn't be curious if someone mentioned that they've found a Hairy Pasta Packaging but when you lay eyes on this cool design you would like to know more. This clever design idea for pasta packaging comes from the Russian designer Nikita Konkin.
And we've mentioned before that we see so much great design coming out of Russia at the moment so there is no surprise that this great idea comes from there as well.
After you've done admiring these great design you can check out more of the work by Nikita Konkin and you can take a look at our previous post on great pasta packaging here.