ICA Just Made The Most Brilliant Halloween Themed Packaging Ever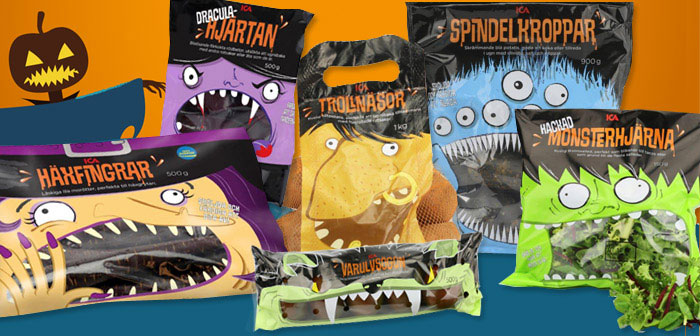 Swedish retailer ICA made the most brilliant Halloween themed packaging design ever. Instead of stuffing children full of candy the made scary vegetables instead. Check this out.
ICA is the largest food retailer in Sweden and for this years Halloween sales they created something different. Instead of attracting the children (and their just as important money carrying parents) they decided to sell scary vegetables instead of candy for them. By this I don't mean they simply offered raw broccoli to actually scare children. No they rebranded a full range of vegetables with scary names and some great packaging design.

The Scary Vegetables
Vegetables can be scary on their own. I personally love raw broccoli but sit me down with a bowl of overcooked brussel sprouts and I will be terrified. But that's not what ICA did. Instead they picked out a range of vegetables that can look like something different with a little bit of imagination. Here's what they offered in this year's Halloween themed packaging.
Pumpkin – Scarecrow head
Blue Potatoes – Spider bodies
Sweet Potato – Troll/ogre nose
Kumato Tomatoes – Werewolf eyes
Orange Bell Pepper – Miniature scarecrow head
Cauliflower – Zombie Brain
Garlic – Vampire Teeth
Cooked Red Beets – Dracula Heart
Chopped Mixed Salad – Chopped Monster Brain
Each of the fruits and vegetables came packaged in a limited edition Halloween themed packaging. You can a few of them in the photos here in the post. With a little luck, there are still some of these left in the stores.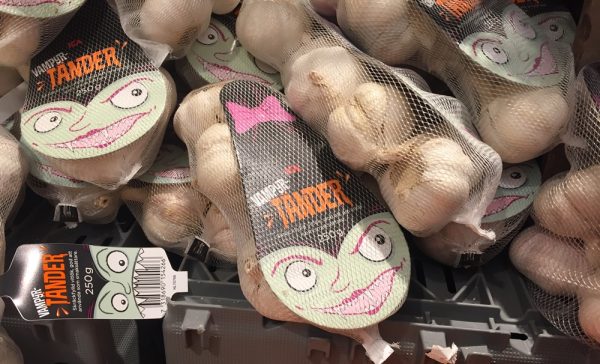 Why Did ICA Create This Halloween Themed Packaging?
The Halloween range of fruits and vegetables was created to put the focus on health instead of candy. Halloween has such a huge focus on candy anyway so why not try to shift at least a little bit of the focus away from it.
That said I don't see how many kids who would walk home after trick or treating with a bag filled with cauliflower and sweet potatoes, but if it at least gets some to serve up some good tasting veggies this year it sounds like a great idea to me.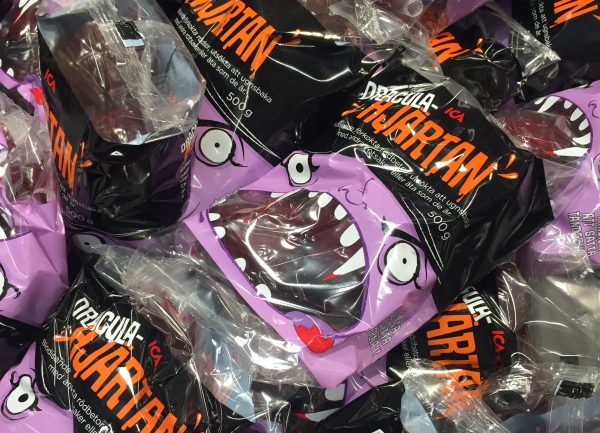 The project was a collaboration between ICA and Generation Pep which is a non-profit focused on the health of children and teenagers.
For more great food packaging do check out my full coverage here.