Halo Brew Beer Packaging Comes with Science Inspired Design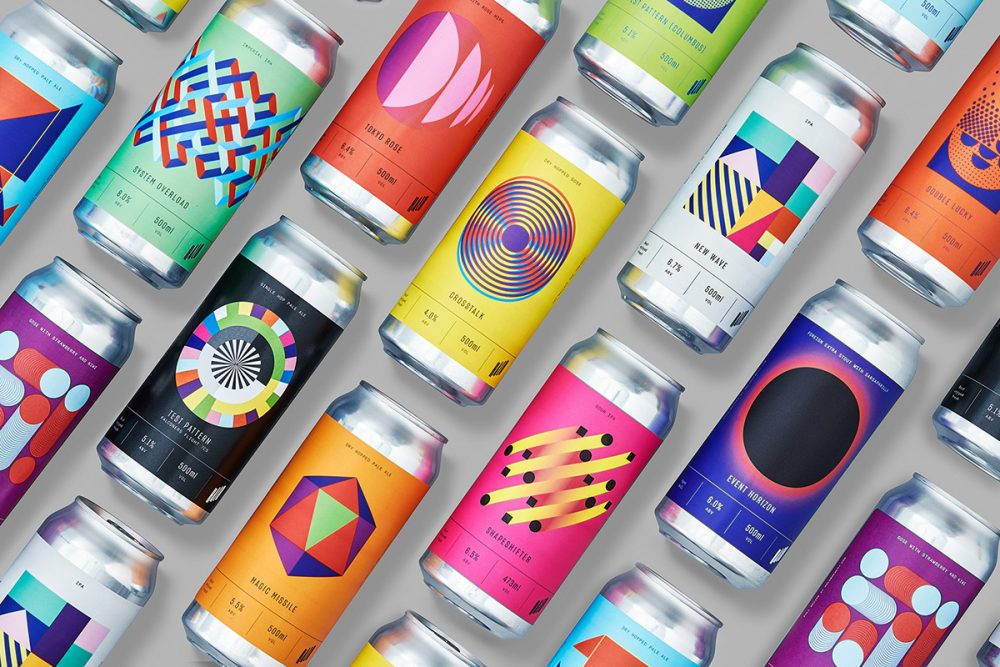 The Halo Brew Beer Packaging comes inspired by the world of science, all it needs to match the adventurous beer. Check out the design.
Halo Brew beer packaging hardly even look like a beer packaging. More like a science project for students. The thing is that Halo is not like most breweries.
Instead of going for the traditional beer types that take traditional recipes and rare styles of beer and start to experiment. The result is beer styles you've might not have come across before.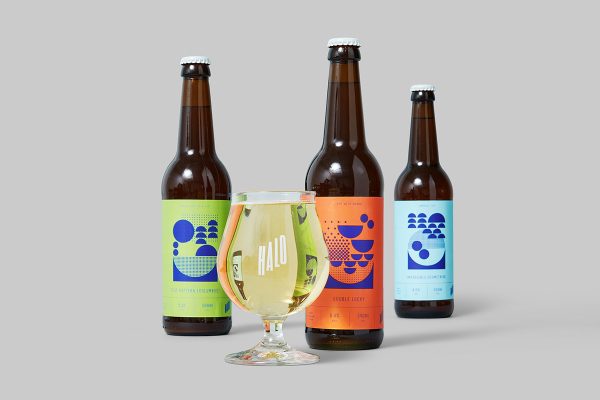 The Design
To match this approach a brewery need a brand. Halo Brew has gone all in with the science aspect of their brand in the packaging design as well. Patterns, geometrical shapes, bold colors are all parts that make this beer packaging really pop.
The beer comes in glass bottles or cans. Both have the same style of design. A regular aluminum can or a glass bottle. On it, we find a label with as much style and color you can possibly fit on it. Colored circles, color wheels and geometrical shapes are all parts we find in the design.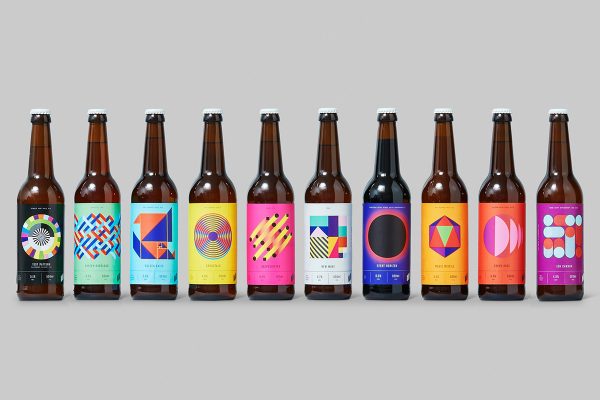 The names for the beer also matches this idea. With names like System Overload, Event Horizon, Test Pattern and Magic Missile they have got the playful science idea to the design complete.
Fun concept and it look great. Check out the design in full here.
For more great beer packaging head over to my full coverage here.