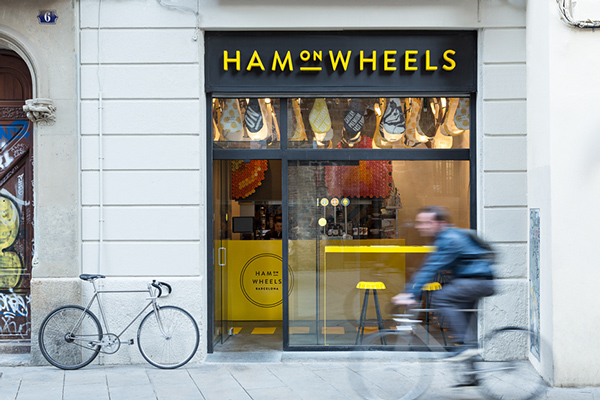 Ham on Wheels is a premium fast food restaurant in Barcelona which has gotten some great branding and interior design, take a look.
Ham on Wheels is a new premium fast food restaurant in Barcelona, they are specializing in so called cocas. Cocas are bread with tomato and ham, the whole concept in and around ham on wheels are based on the bicycle culture. Ham on Wheels used Barcelona agency Forma & Co to create the branding and graphic design for the restaurant.
The logo is shaped like a wheel and inside the restaurant there are tons of stuff to make you feel like the bicycle hipster you really are. There are bike lanes, saddles to sit on, bicycle art and even a few bicycles hanging from the ceiling.
Forma & Co are available to follow at both Instagram and Facebook if you like what you see below, to read more on this project check it out at Behance where there are more photos.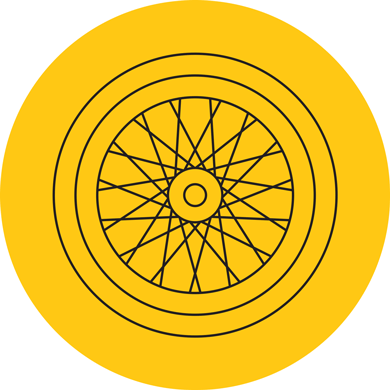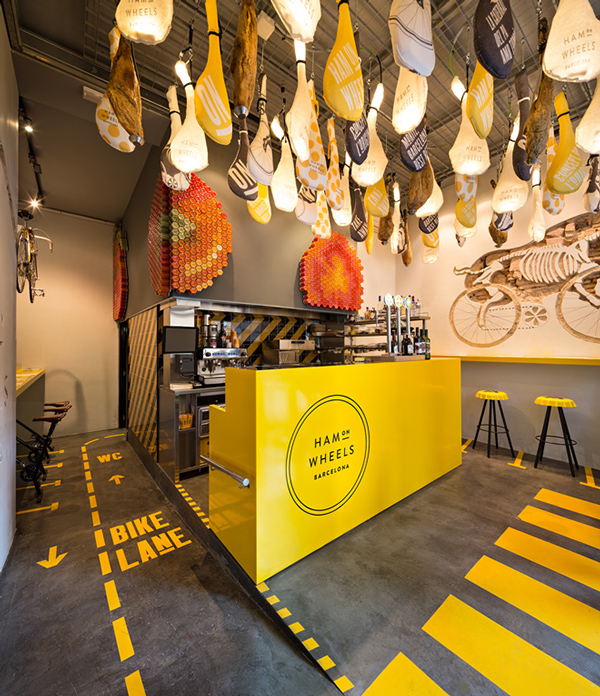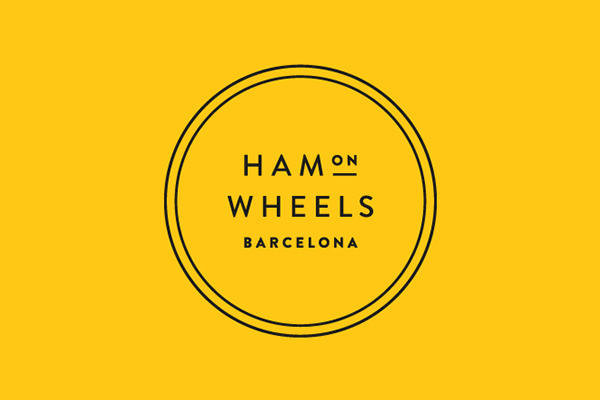 Tags: barcelona, bicycle, branding, bread, foodie, graphic design, ham, hipster, marketing, spain, tomato