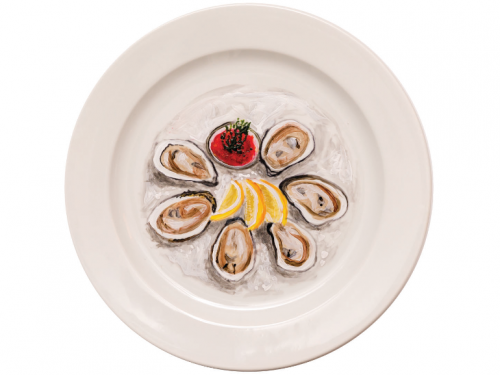 Toronto based artist Jacqueline Poirier makes really cool hand painted plates of food that you will want to own.
Hand Painted Plates of food is not something you see everyday but this has become something of a special thing for artist Jacqueline Poirier. Jacqueline handpaints really cool looking white plates, often depicting food but she also works with other cool art on plates.
Besides these cool hand painted plates of food you can see here she also makes portraits of mostly celebrities and cool looking objects like women shoes, cats, handbags all in a very cool style.
To see more of the work by Jacqueline Poirier you can check out all of her great work here. And if you feel like shopping she also have some plates for sale.
Tags: canada, hand painted, oyster, pancake, plates, sushi, tableware, toronto