Hand Painted Restaurant Signs for Miss Lily's in New York by Farewell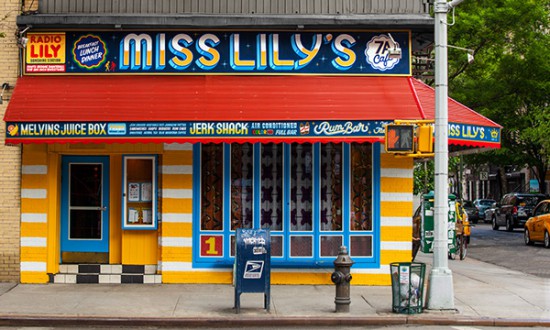 Check out the amazing hand painted restaurant signs for Miss Lily's Caribbean restaurant and radio station in New York, USA. We can't wait to visit, and we've only checked out the signs so far.
Here at Ateriet we are interested in all things food, restaurants and its food is of course in focus. But if you take a step back and look outside the restaurants you sometimes find exterior design and decorations that are worth sharing with the world. Miss Lily's is one of those places.
Miss Lily's is a Caribbean restaurant and radio station, known for its dedication to West Indian cuisine and culture they have become an New York institution. In 2014 they opened a second location and some design had to be made for the new place.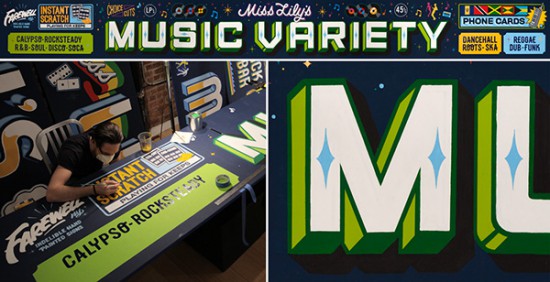 Miss Lily's contacted the Brooklyn design studio Farewell with the mission to bring new life to the restaurant. Farewell is known for getting inspired by street culture and has a huge love for typography and lettering. With this in mind and with inspiration from the old bodega facades that used to be a part of New York's urban landscape Farewell got to work.
With vibrant color and vintage looking styles Farewell created a number of restaurant signs that covered a big part of the outside of the restaurant. The typography, feel and colors go hand in hand with Miss Lily's music and West Indian roots.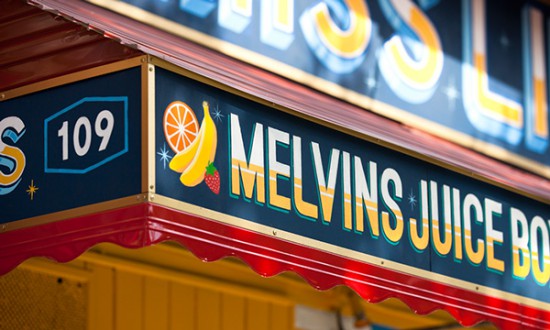 Farewell created each restaurants sign completely unique and all the production was made entirely in house in Farewell's Brooklyn studio. The result: Some of the coolest restaurant signs we've seen and a facade that is bound to become a New York classic.
To go to Miss Lily's you can check out their website here. For more great design by Farewell go here and for more food culture just keep coming back to Ateriet.