Handmade Food Typography for Fazer by Snask Agency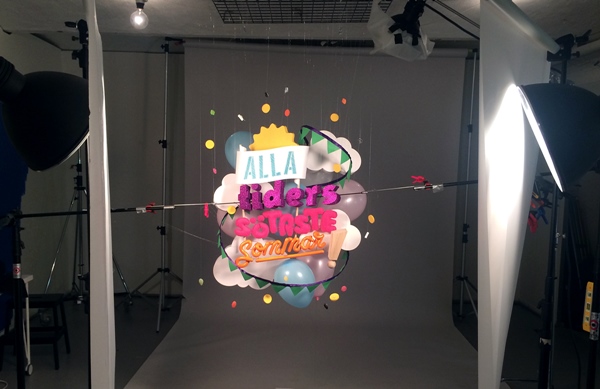 Snask Agency have created some beautiful handmade food typography for the Finnish food company Fazer, it looks amazing so check it out.
Handmade food typography is always fun, especially when it is done is a really great way. I'm even working on my own handmade food typography project here at Ateriet that you can check out here. But Snask Agency took things to a different level with their poster that they made for the Finnish food company Fazer.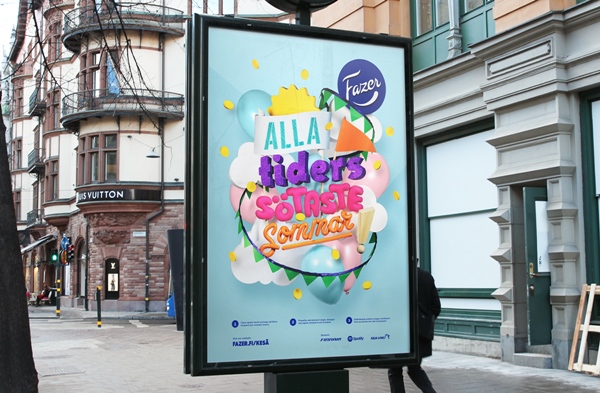 The pitch was simple "Make drop dead gorgeous handmade typography". So they did. The campaign was set to push Fazer's most popular candies and was made in Finnish but in the photos here you can see it in both Finnish and Swedish. The message is "Alla tiders sötaste sommar" in Swedish and "Kaikkien aikojen makein kesä" in Finnish which roughly translates to "The sweetest summer ever".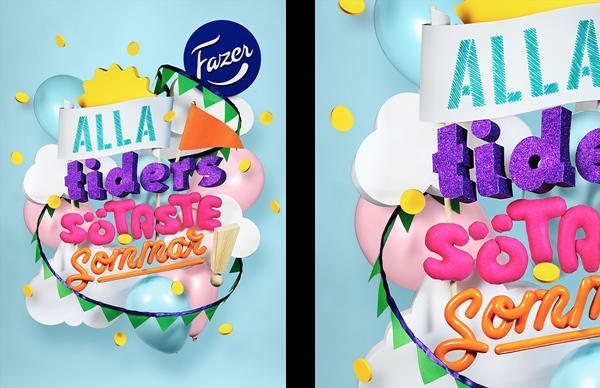 The Target Campaign
Now there is good reason for Hasan & Partners to hire Snask for this very specific task of creating handmade typography because they made some similar really cool stuff like this before. This year they are making a similar campaign for the American chain Target aimed at the Hispanic US population. You can check out some of the works from that campaign below.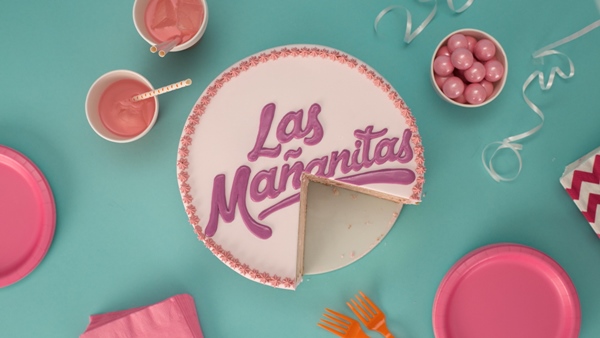 The Washington Post Cover
But that is not all either, last year Snask made another handmade typography project for the Washington Post favorites issue. Here the word Favorites was made using one handmade font for each letter. The cover got some well deserved attention from typography fans all over the world. I added some of my personal favorites from that cover as well.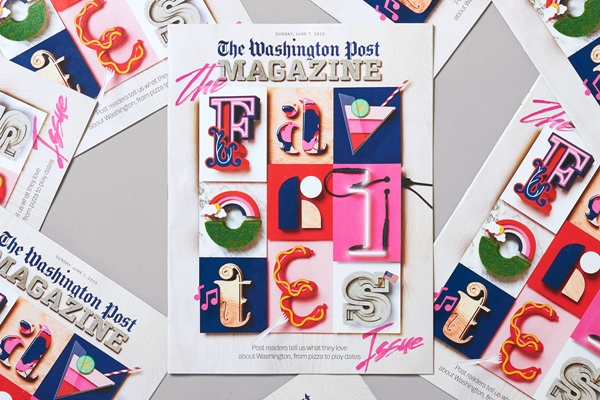 If you recognize Snask it could be because we've written about some of their work before, read all about those here. For more on the projects here you can check out Snask Agency here.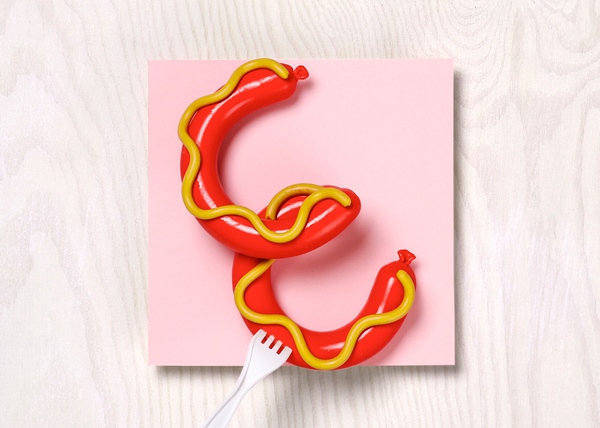 One of the letters for the Washington Post cover, here with sausage with mustard.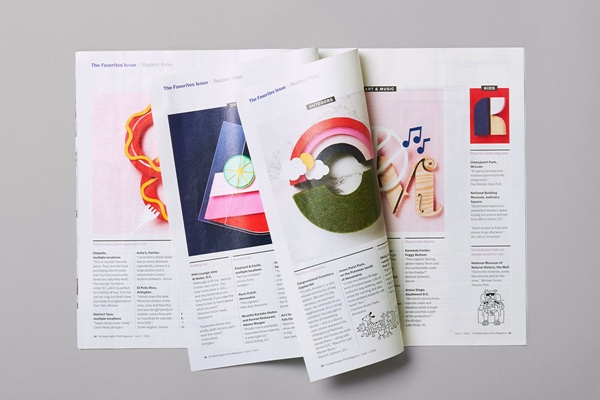 Part of how the letters from the cover was used inside the Washington Post Favorites issue.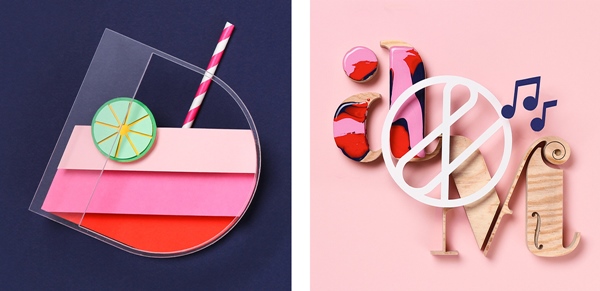 More handmade typography from the Washington Post.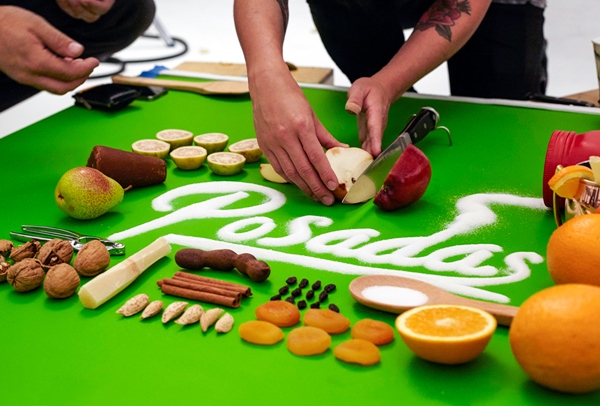 Photo from the work on the Target campaign.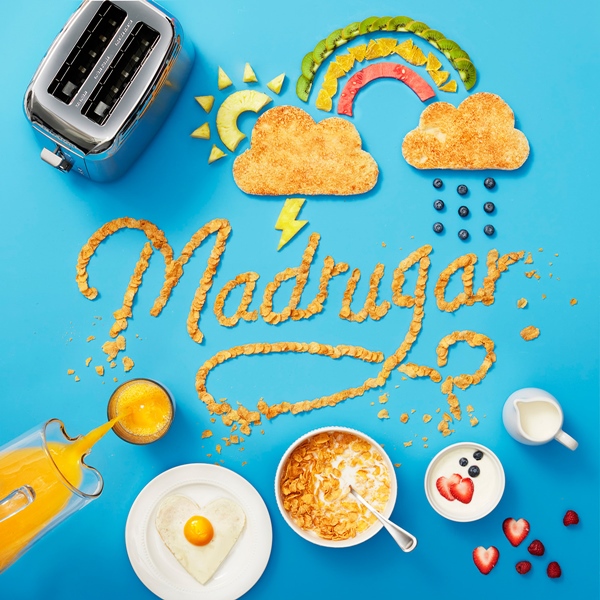 Photo from the Target campaign.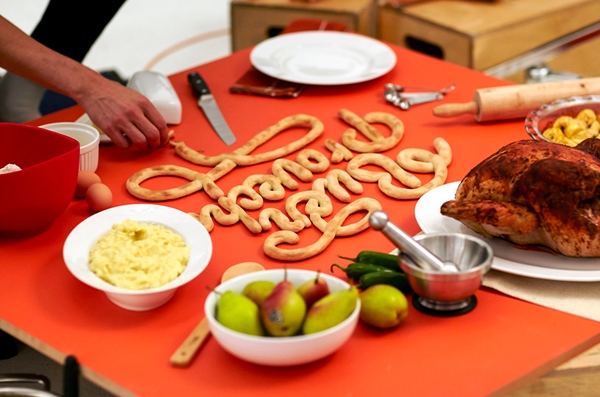 Photographing handmade bread typography from the Target campaign.